How to travel Fiji on a budget?
Fiji is branded as one of the top vacation destinations in the world, with luxury and comfort atop its list. Although Fiji has luxury hotels and private resorts, the emergence of affordable accommodation through Bed and Breakfast, hostels and even homestays has given backpackers and thrill-seekers a chance to explore and enjoy Fiji as well.
Here are a few tips for travelling cheaply to and around Fiji.
Trip planning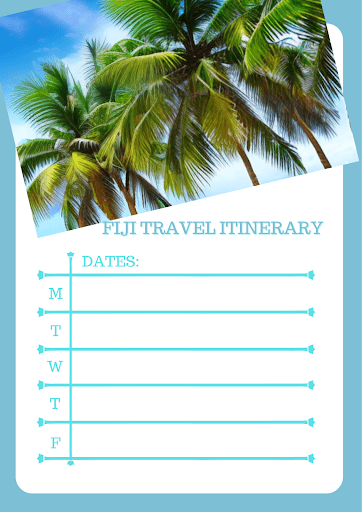 If you are on a fixed budget or not, planning helps keep track of where all your money goes. So, before coming to Fiji, plan well and research for some of the cheapest rates available. Make sure to plan for everything including activities, transportation and meals.
Check out some affordable and free activities and events on the GoFiji app.
Cash-only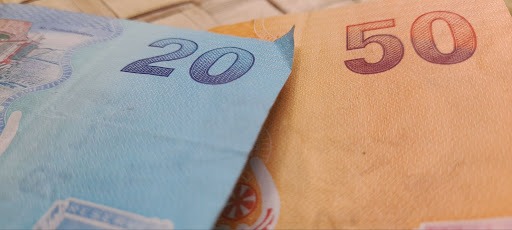 Fiji, still being a developing country, has its perks and quirks. If you plan to stick to the premises of your accommodation, then you don't have to worry about payment methods. However, since card payment is still fairly new to the country, you will have to use cash only for shops, transport and other establishments. When buying or paying, use Fijian dollars unless shops and establishments allow you to use foreign dollars and card payment.
Find out where are the money changers in Fiji where you can exchange for Fijian dollars.
Stay in budget guesthouses and hotels
When planning cheap and affordable accommodation, stick around Viti Levu for easier access to hostels, dormitories and homestays. Rarely, are the outer islands filled with affordable accommodations, but it is preferable if you do a thorough research prior to exploring Vanua Levu and the outer islands.
Check out some of the budget guesthouses and hotels in Fiji.
Avoid Peak Seasons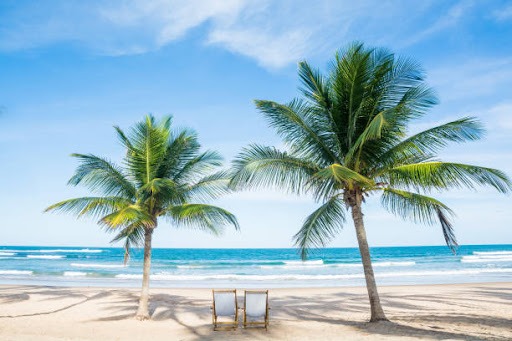 Peak holiday seasons happen in every ideal travel destination, so for Fiji this season starts from June – September, and the end-of-year season that includes Christmas and New Years. Although it is still the wet season, the best time to be in Fiji is around January to February. Accommodation and tour prices are also lower around this time of year.
Bring your own food
Cheap and affordable accommodation means you will have to find and buy your own food. Food supplies like canned food or pre-packaged noodles are readily available in supermarkets, and are quite cheap and usually don't require a lot in terms of preparation. Local cuisine at restaurants is also affordable and comes in large servings, and you get to choose between Indian spicy food or rich Fijian seafood. Fiji also has tons of Asian restaurants to choose from, it's all up to you!
Shopping Tips
Photo Credit: The Fiji Times.
When heading for shopping, some supermarkets are pricier than others. Although they are quite busy, for affordable shopping, you can visit Rajendra's, Shop n Save, New World and R.B Patel supermarkets which are all available in local towns and cities.
Take Local Transportation
Local transportation in Fiji, whether it be a bus, taxi or van, can take you just about anywhere around mainland Viti Levu and is quite cheap. You can even hire lorries for a waterfall excursion, which can charge about 50-100 FJD per hour. Buses in the capital, Suva, travel all the way up to the highlands of Naitasiri.
Find out how to travel by public transport in Fiji.
Affordable and cheap souvenirs
For cheap and traditional souvenirs, avoid resort gift shops. Instead, head to town and check out local handicraft centres, which are lined with stalls of craftspeople who sell their work for a more affordable price. Resort gift shops often source these crafts from these artisans and put a markup when selling their crafts in their shops. If you want to avoid all this, check out these handicraft centres for yourself.
Expensive Liquor
Alcohol/Liquor in Fiji isn't cheap at all, prices of wine in resorts range between FJD10-20 per glass (USD~4.50) and beers around FJD9 (~USD4) per bottle. Alcohol is costly because of the heavy tax burdens imposed on it, but if you need alcohol to help enjoy your stay, then grab some at the duty-free section at the Nadi international airport's departure lounge. Duty-free liquor is allowed with the intention of personal enjoyment and is never to be sold.
Download GoFiji travel app to redeem further discounts when you shop at the Duty Free store!
A bonus tip – travelling alone in Fiji can be a bit scary if you are new, especially as a woman. For safety and more enjoyment plan your trip with friends or your significant other, and also get yourself an experienced local guide. Nightlife in Fiji can be rowdy, with crowds breaking into brawls or theft being committed, so, never test out Fiji's nightlife alone, make sure you're with your guide or any other locals.
Here are all the safety tips to keep in mind when travelling in Fiji.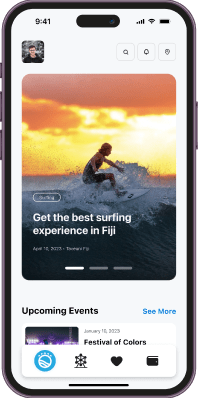 The only super app
you need in Fiji.