All you need to know about kitesurfing in Fiji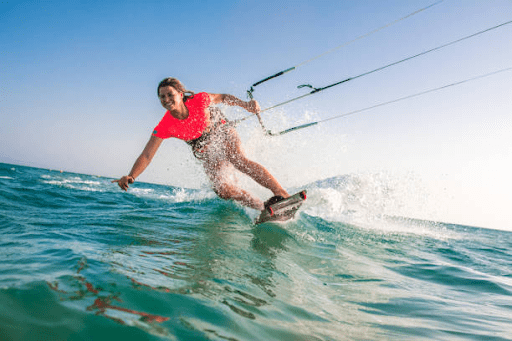 Fiji is a true tropical paradise, with crystal clear blue waters, warm winds, and epic surf breaks that make it the perfect destination for water sports enthusiasts. Among the many thrilling activities available in Fiji, kitesurfing is an exhilarating water sport that is easy to learn and offers a unique challenge to anyone seeking an adventure. If you're looking for an outdoor adventurous activity, then kitesurfing in Fiji's pristine beauty is a must-try experience that you won't forget.
The Best Time to Go Kitesurfing in Fiji
Fiji's weather remains relatively constant throughout the year, with the wet season from November to March and the dry season from April to October. The dry season is the best time to visit Fiji for kitesurfing, as the water remains warm and dry winds and sunshine prevail. It is recommended that you arrive early to avoid the crowds, especially during the peak season from June to September.
Nananu-i-Ra Island
Nananu-i-Ra is a small island located just off the north coast of the main island, Viti Levu. The island is blessed with the best winds that funnel between the Viti Levu and Vanua Levu islands, making it an ideal destination for kitesurfing. The Safari Lodge is the perfect place to stay, offering affordable accommodation, gear hire, and kitesurfing lessons by IKO certified instructors. Whether you are a beginner or a pro, the instructors will give you lessons on kitesurfing so that you can quickly get up and running. Beginners also receive help to enjoy this adventurous sport.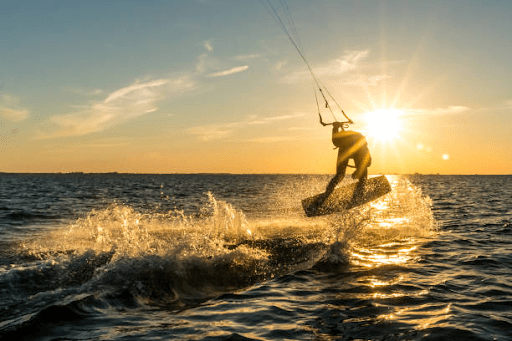 Namotu Island
Namotu Island is located in the Mamanuca Islands and offers amazing waves and excellent flat water riding. The island is an ideal destination for both beginners and pro surfers, with a range of kiting experiences available. You can experience and make the most out of the challenging waves such as Cloudbreak, Namotu lefts, and Mini pools. Namotu Island is the perfect place for you to have a thrilling adventure to enhance your skills and capture this memorable experience of your life. The island will provide you with equipment, food, photography, and coaching to ensure that you have a fantastic kitesurfing experience.
Vacala Bay Resort
Vacala Bay is located on Taveuni, known as the "Garden Island" and the third-largest island in Fiji. The resort is Fiji's first 5-star luxury Solar Powered Eco Resort, offering private kitesurfing lessons with their IKO certified instructors. The instructors will help you advance quickly so that you can get up and riding in no time. The resort is also a hidden paradise for kitesurfing in Fiji, providing world-class surf breaks and stunning white sand beaches. If you have a thirst for more adventure, the resort offers kiting safari's on their private yacht for you to explore uninhabited atolls, 20-mile downwinders along Taveuni's wild windswept coast with over 600 waterfalls tumbling into the sea, and kiting over the lava tube of a mighty sunken volcano.
Tips for Kitesurfing in Fiji
Kitesurfing in Fiji is an adventure of a lifetime. Fiji offers some of the most stunning kiteboarding locations, with a range of destinations to suit all levels of experience. Whether you're a beginner or an advanced kitesurfer, Fiji has everything you need to experience the ultimate kitesurfing adventure. With a range of top-quality instructors, gear rental facilities, and the best weather conditions, Fiji should be on your bucket list of destinations for kitesurfing.
Before you embark on your kitesurfing adventure in Fiji, there are a few things you need to keep in mind. Firstly, ensure that you have the necessary kitesurfing gear and equipment, including a kite, board, harness, safety gear, and sunscreen. If you're a beginner, it is recommended that you take lessons from an experienced instructor to ensure your safety and to make the most out of your kitesurfing experience. In addition, make sure that you are aware of the local kitesurfing rules and regulations, as these may differ from those in your home country.
Aside from kitesurfing, there are many other water sports and activities that you can enjoy in Fiji. These include snorkeling, scuba diving, paddleboarding, kayaking, and fishing. Fiji's waters are home to a diverse range of marine life, including colorful fish, dolphins, sharks, and even manta rays. You can also explore the stunning coral reefs and underwater caves that are found throughout Fiji's waters.
When you're not on the water, Fiji has plenty of other attractions to keep you entertained. The islands are home to some of the most beautiful beaches in the world, with soft white sand and crystal-clear waters. You can also explore the lush rainforests and waterfalls that cover much of Fiji's interior, or visit some of the traditional Fijian villages to experience the local culture and customs.
In terms of accommodation, Fiji offers a range of options to suit all budgets and preferences. From luxury resorts and eco-lodges to backpacker hostels and homestays, there is something for everyone in Fiji. You can also choose to stay on one island or hop between several, exploring the unique attractions and landscapes.
Kitesurfing in Fiji is an incredible experience that should be on every water sports enthusiast's bucket list. With its stunning beaches, clear waters, and consistent winds, Fiji offers some of the best kitesurfing conditions in the world. Whether you're a beginner or an experienced kitesurfer, Fiji has everything you need to enjoy this thrilling water sport to the fullest. So why not plan your kitesurfing adventure in Fiji today and experience the ultimate tropical paradise!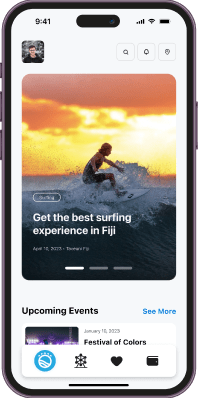 The only super app
you need in Fiji.