Popular wedding venues in Suva
Photo credit: Tourism Fiji
Just got proposed by the love of your life? Looking forward to getting married? Want to make it extra special but still confused about where to have a wedding? If you answered YES to all that, then stick around to ease your stress. Marriage is the beginning of a family and a lifelong commitment of togetherness, which is why it is important to plan well and go the extra mile for your big day. After all, you are going to cherish that very moment forever.
Why get married in Fiji?
Getting married to the love of your life is a special day, and it deserves to be celebrated at a beautiful destination. Fiji is home to beautiful beaches, lush palm trees, tropical gardens, and crystal-clear blue waters, which is like the cherry on top for your big day. Every guest attending your wedding will remember how beautifully it was done in the breathtaking scenery. Not to forget how beautiful those candid pictures will look. Fiji might just be your dream destination to get hitched as the weather in Fiji is glorious, and the tropical paradise has warm temperatures, making it the perfect place for you to tie the knot. Start your new chapter with positivity, surrounded by beautiful and pleasant Fijian-style hospitality and joy.
The best part of getting married in Fiji is that you can straightaway begin your honeymoon activities in paradise, hopping around islands, hiking, fishing, and relaxing by the beach while sipping delicious Fijian-style cocktails or enjoying a therapeutic spa experience. And with that, you're all set to take your vows and spend quality time with your partner in Fiji.
Where to get married in Suva?
Now that you've chosen Fiji to be your wedding destination, let's look at some of the best places in Suva where you and your partner can exchange vows.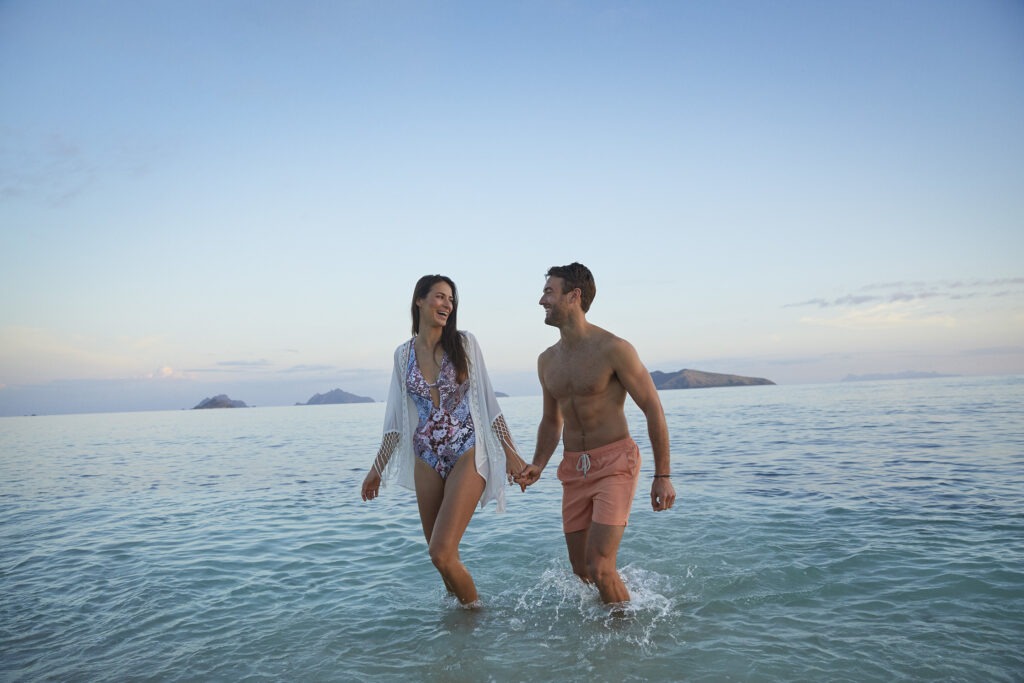 The Grand Pacific Hotel
Experience the finest luxury at GPH, which offers a royal charm and heritage culture with waterfront views. This stylish and perfect venue turns your dream wedding into reality. The Grand Pacific Hotel is Suva's iconic landmark and a five-star hotel that can accommodate up to 300 guests, serving a range of international cuisine. You can choose to take your vows indoors with historic charm or outdoors with a spectacular waterfront view. The hotel also provides comfortable and luxurious suites and rooms for you and your family to enjoy. There's no better place than GPH to feel like royalty and be comfortable at the same time.
Colo-I-Suva Rainforest Eco Resort
For a unique outdoor wedding experience in Fiji, Colo-I-Suva is an excellent choice. If you love a cozy environment surrounded by a tropical forest, pool, and a gentle breeze, this is the perfect place for a nature-themed wedding. The Fijian-style setting in the rainforest brings families and loved ones close together to create strong bonds.
Tanoa Plaza Hotel
Suva is a desirable place to host your special day, and Tanoa Plaza Hotel offers a stress-free event. The professional staff will help you coordinate your wedding with perfection. Tanoa Room 3 is ideal for taking your vows with up to 150 guests. The hotel also provides options for breakfast, morning and afternoon tea, and lunch to suit your needs. With wireless internet connection available, you can stay connected online and even FaceTime those who couldn't attend so they can be visually present.
Holiday Inn Suva
With an experienced planning and catering team, Holiday Inn Suva provides the best service for your wedding. Whether you choose an intimate affair or a grand gala with up to 350 guests, the team at Holiday Inn will ensure that your vision and desires are met to make your special day great. The outstanding sea view adds to the charm of this venue, and you can be assured that your pictures will come out beautifully. The hotel also offers a great selection of catering options to provide you with a wholesome meal to finish off your special day.
Thurston Garden
If you're looking for the perfect outdoor wedding spot in Suva, look no further than Thurston Garden. Located right next to the Fiji Museum, this garden offers a unique, peaceful, and elegant setting for you to say "I do." The lush palm trees and beautiful plants provide a picturesque backdrop that adds elegance to your wedding. The garden also features a masterpiece clock tower, which serves as the perfect spot for you to exchange your vows. One of the best parts is that the garden is a popular choice for photography, allowing you to have natural and beautiful photos without the need to change locations. Keep in mind that you will need to book this location for your big day with the Suva City Council.
Suva, Fiji, offers a range of stunning wedding venues to make your special day truly memorable. Whether you prefer a luxurious hotel with waterfront views, a rainforest eco resort, a convenient and stress-free hotel setting, or a beautiful garden with a peaceful ambiance, Suva has it all. Celebrate your love surrounded by the beauty of Fiji, creating cherished memories that will last a lifetime.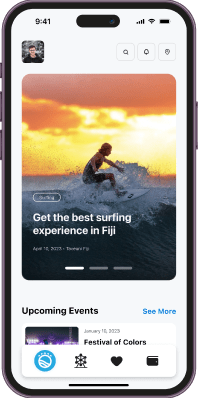 The only super app
you need in Fiji.