7-day honeymoon itinerary in Fiji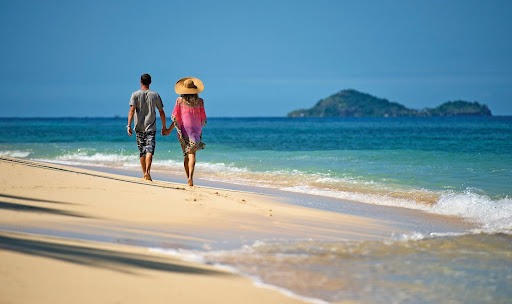 Just tied the knot? Seeking a luxurious, private, and breathtaking destination to spend quality time with your partner? Dreaming of starting your new journey in a stunning environment surrounded by positivity and outstanding scenery? If you answered YES to all of these, then we have a fantastic 7-day honeymoon itinerary for you to relax, unwind, and enjoy the beautiful island of Fiji.
Fiji has everything you need for a hassle-free, comfortable, and luxurious stay amidst lush greenery and friendly locals. It is the perfect place to celebrate love with your partner, offering a plethora of activities and experiences that will create lasting memories.
Our honeymoon itinerary will take you to the captivating Mamanuca and Yasawa Islands, where you can indulge in the unique Fijian hospitality and immerse yourselves in the breathtaking island life. These islands provide an ideal setting for couples to spend quality time together, surrounded by stunning scenery and tranquility. Let us guide you through this romantic journey in paradise.
Day 1 – Arrival in Fiji
Welcome to our home! Upon your arrival at Nadi International Airport, you will be greeted by friendly locals serenading you with their pleasant songs. From the airport, make your way to Denarau Island, a man-made island known for its tourist attractions and activities. Denarau Island serves as the starting point for island hopping adventures. You can reach Denarau by taxi or bus, which takes around 20 minutes. Take this time to settle in, relax, and enjoy the beautiful sunset while savoring delicious food with your partner.
Recommended Resorts in Denarau:
For your Denarau honeymoon, consider booking one of these exceptional resorts: Sofitel Fiji Resort and Spa, Radisson Blu Resort Fiji Denarau Island, Hilton Fiji Beach Resort and Spa, or the Westin Denarau Island Resort.
Day 2 – Mamanuca Islands
After a well-rested night, pack your essentials as you embark on a journey to the stunning Mamanuca Islands, known for their pristine beaches and warm Fijian hospitality. The boat ride from Port Denarau to the Mamanuca Islands takes approximately 40-45 minutes. Book a catamaran ferry, such as Malolo Cat or South Sea Cruises, which operate multiple daily trips around the islands. You can easily arrange your tours through their websites, phone calls, or emails. Tickets can also be obtained at the Nadi International Airport. Marvel at the crystal-clear waters, sandy beaches, and lush palm trees of the Mamanuca Islands as you settle into your chosen resort for a couple of nights.
Accommodation options in the Mamanuca Islands:
Choose from a range of luxury and affordable resorts in the Mamanuca Islands, including Tokoriki Island Resort, VOMO Island Resort, Tadrai Island Resort, Six Senses Fiji, Sheraton Resort and Spa, Lomani Island Resort, and Likuliku Lagoon Resort.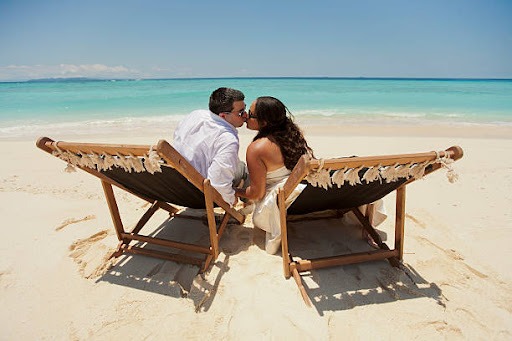 Day 3 – Mamanuca Island Adventures
The Mamanuca Islands offer not only a picturesque escape but also ample opportunities to express your love for each other. Start your day with a glorious sunrise followed by a delightful breakfast. Engage in adventurous water sports activities like scuba diving, kayaking, and snorkeling. Don't miss the chance to visit Cloud 9, Fiji's first floating bar, where you can relish wood-fired pizza and a variety of beverages while enjoying the turquoise waters. Alternatively, take a romantic stroll on the pristine white sandy beaches, hand in hand with your partner, deepening your connection. End the day by the resort pool, sipping Fijian beer or mocktails, and witnessing a breathtaking sunset.
Day 4 – Wrapping up the Mamanuca Island Trip with Your Partner
After an adventurous day exploring the Mamanuca Islands, it's time to indulge in some private and relaxing moments with your partner. Treat yourselves to an authentic Fijian massage to unwind and rejuvenate. You both deserve a soothing full-body relaxation experience. Strengthen your bond by participating in a cooking class together, where you can learn to prepare delicious Fijian-style dishes. It's a delightful and healthy relationship goal to learn and cook together. As your Mamanuca Island trip comes to an end, savor a romantic waterfront dinner, taking in the beauty of the surroundings. Let the sunset and the ambiance of Mamanuca set the perfect backdrop for an intimate dinner where you can express your love and create lifelong memories.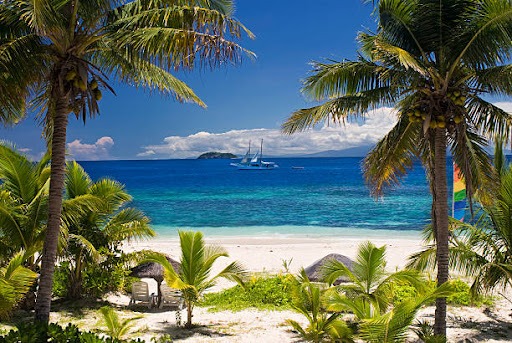 Day 5 – Yasawa Island
Prepare to embark on a new chapter of your honeymoon adventure as you journey to Yasawa Island. Board a ferry from the Mamanuca Islands, and enjoy the scenic ride that takes approximately 1 hour 30 minutes to 4 hours 30 minutes, depending on your destination within Yasawa. Yasawa Island is renowned for its soft corals, pristine beaches, crystal-clear waters, and stunning resorts. Choose your preferred accommodation on Yasawa Island and bask in the warm island breezes.
Accommodation options in Yasawa Island:
Yasawa Island offers a range of accommodation choices, from honeymoon bures to luxurious resorts. Consider Turtle Island Fiji, Barefoot Manta Island Resort, Blue Lagoon Beach Resort, Nanuya Island Resort, Yasawa Island Resort, or Barefoot Kuata Island Resort.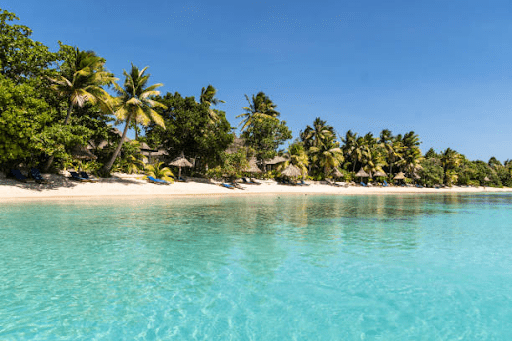 Day 6 – Yasawa Island Adventure
Every corner of Yasawa Island exudes romance, providing the perfect backdrop for you to fall in love all over again. Embrace the beauty and authenticity of Fijian culture as you wake up to a breathtaking sunrise. Explore the island by hiking to stunning viewpoints or take a swim with your partner among majestic manta rays. The crystal-clear blue waters of Yasawa are a paradise for underwater enthusiasts, so don't miss the chance to discover the mesmerizing underwater world together. Make sure to include a visit to the Sawa-i-Lau Caves, a remarkable natural wonder in Fiji. Explore the captivating caves hand in hand with your partner, immersing yourselves in the beauty of Yasawa. Conclude this incredible journey with a private dinner, relishing the island's beauty, culture, and awe-inspiring views.
Day 7 – Farewell
Saying goodbye is always difficult, especially when leaving behind the surreal beauty of Fiji. The memories and moments created during your island getaway will forever hold a special place in your hearts. On your last day, return to the mainland and head to Nadi International Airport. Consider taking a helicopter ride for a final glimpse of the stunning paradise from above, creating a lasting memory with your partner. The helicopter will conveniently take you directly to the airport, where you will depart from Fiji.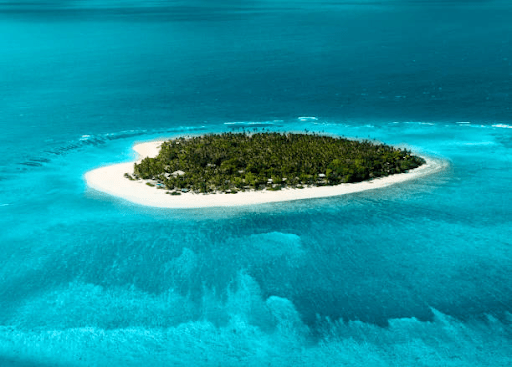 Alternatively, feel free to customize your own Fiji trip or explore popular Fiji travel packages that suit your preferences and interests.
Remember, Fiji not only boasts breathtaking natural beauty but also embraces a warm and welcoming culture. It's the perfect destination to create unforgettable memories with your partner and embark on a journey of love and relaxation. Enjoy your honeymoon in Fiji and treasure these special moments together.
Download GoFiji app to discover all the popular attractions and activities in Fiji!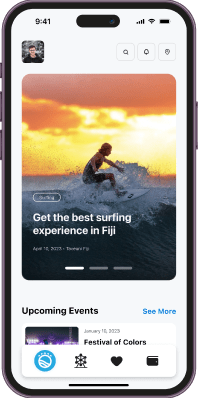 The only super app
you need in Fiji.