7 top things to do in the Yasawa Islands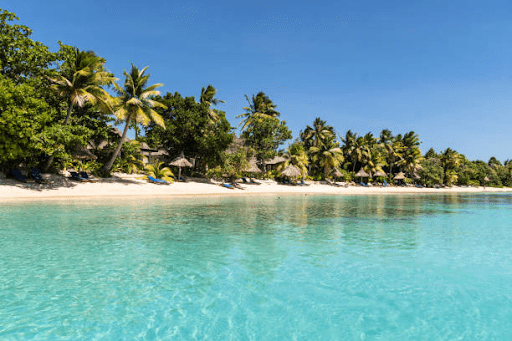 If you're seeking an adventurous and thrilling vacation in Fiji, Yasawa Islands is the perfect destination for you. Known as "heaven," this island boasts stunning natural beauty with its picturesque scenery, including white sandy beaches, lush rainforests, coconut trees, and turquoise waters. It offers an opportunity to immerse yourself in authentic Fijian culture, with remote villages scattered across the islands.
Yasawa Islands is renowned for its unique and exhilarating activities, providing an unforgettable experience. As the locals say, there's something special about Yasawa Islands that will leave a lasting memory. Let's explore the various attractions and things you can do on this paradise island.
How to get to Yasawa Islands, Fiji
The Yasawa Islands are located on the northwest side of Fiji's mainland. To reach Yasawa Islands, you can fly into Nadi International Airport on Fiji's mainland. From there, you have multiple options to reach the Yasawa Islandss. The most popular method is taking a ferry, allowing you to enjoy the beautiful scenery during the journey. For a more stylish arrival, you can opt for a seaplane or helicopter flight, providing a convenient and spectacular view of Yasawa Islands. Additionally, booking a cruise offers a hassle-free travel experience to the island.
Yasawa Islands' beauty and authenticity are truly surreal. The island exudes luxury, offering a plethora of sights and experiences. Being on the dry side of Fiji enhances the paradise-like ambiance. The island's unique spots for adventurous activities make it a haven for mariners and thrill-seeking travelers who want to explore this stunning paradise with their own eyes.
Now, let's take a closer look at the things you can do on Yasawa Islands to make your vacation lively and memorable.
What to do in Yasawa Islands, Fiji?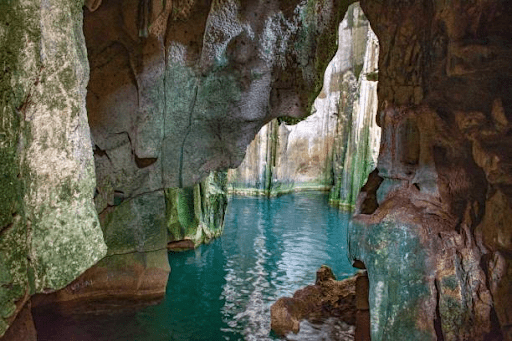 Sawa-i-Lau
A visit to Yasawa Islandss would be incomplete without exploring the Sawa-i-Lau Caves. These limestone caves are an iconic natural wonder, previously featured in the Hollywood blockbuster film Blue Lagoon. Hidden within the bowels of its domed mountain, these caves feature two caverns filled with turquoise seawater pools fed by the tides. Daylight floods the larger cave through an opening along its southern ceiling and wall, creating a pleasant swim that is surprisingly cooler than outside the cave. To reach the second, smaller cavern, you'll need a guide and a bit of courage to navigate the secretive underwater entrance.
Volcanic Peak
If you enjoy hiking, you're in for a treat on Yasawa Islands. The island features rugged volcanic peaks that you can climb, offering a challenging yet rewarding experience. From the top, you'll be treated to a mesmerizing view of the Pacific Ocean and nearby islands. It's advisable to ask your accommodation for a local guide to make your hiking easier. And don't forget to capture some stunning pictures for your Instagram feed.
Swim with Manta Rays
One of the coolest experiences on Yasawa Islands is swimming with giant manta rays in the crystal-clear waters. There's nothing quite like witnessing these graceful creatures gliding through the pristine waters. The best time to experience this is during the manta ray season, which occurs between May and October.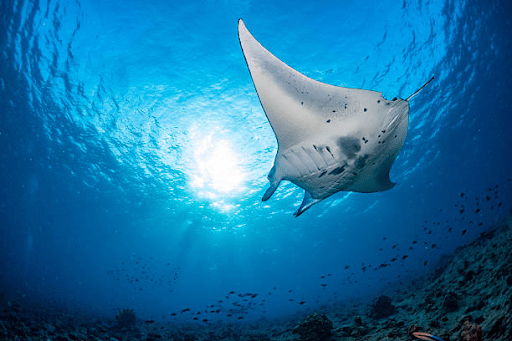 Visit a Fijian Village
Yasawa Islands is home to numerous villages where Fijians have lived for over a hundred years. Visiting these villages allows you to immerse yourself in Fijian culture and engage with the locals, sharing stories and experiences. Alternatively, you can choose to stay with the villagers to witness their daily lifestyle and learn about their ways of meeting their needs. Remember to liaise with your accommodation on how to travel to these villages, and when visiting, be respectful, wear appropriate attire (sulu), and bring some Yaqona (kava) to present to the village head as a sign of respect.
Just be sure to check out the Fijian village etiquettes before visiting them.
Take a Cooking Lesson
Yasawa Islands is blessed with a variety of delicious foods, ranging from seafood to root crops and tropical fruits. Most resorts on the island offer cooking lessons, allowing you to learn and prepare delicious Fijian meals. These lessons often involve working with fresh fish, crabs, root crops like cassava, and tropical fruits such as papaya and mango. It's a fun and educational experience that brings you closer to the Fijian lifestyle by teaching you how to make everyday meals eaten in Fiji. Don't forget to indulge in the traditional mouth-watering marinated fish dish known as Kokoda.
Swim with Sharks
One of the top adventurous activities on Yasawa Islands is swimming with sharks. This thrilling experience allows you to enter the water and observe tiger sharks, tawny nurse sharks, and bull sharks without a cage. You'll enjoy an uninterrupted view of these majestic creatures as they navigate through the clear waters. It's an adrenaline-pumping encounter that will undoubtedly leave a lasting impression.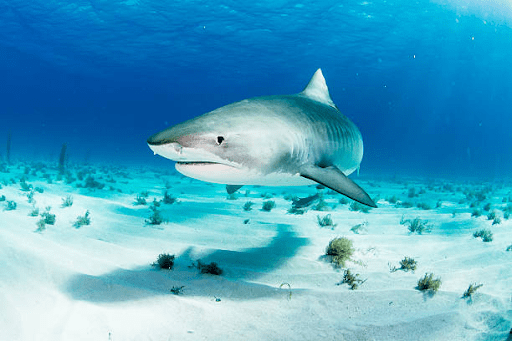 Crab Race
An unusual yet entertaining evening activity offered at Yasawa Islands resorts is the crab race. Join the staff as they collect hermit crabs for an exciting race. You get to select a crab that you believe is faster than the others, place your bets, and watch as they scuttle towards the finish line. It's a crazy and fun-filled activity where you can enjoy laughter and even have the chance to earn some cash. Rest assured, no crabs are harmed during the game, as they are released unharmed afterward.
Yasawa Islands truly offers an array of exciting experiences for adventurous travelers. From exploring enchanting caves and climbing volcanic peaks to swimming with manta rays and immersing yourself in Fijian culture, every moment on this paradise island will be filled with wonder and adventure. Whether you're seeking thrilling activities or a chance to relax amidst stunning natural beauty, Yasawa Islands is the perfect destination for an unforgettable vacation.
Download GoFiji app to make an immediate booking on the available attractions and adventures in Yasawa Islands.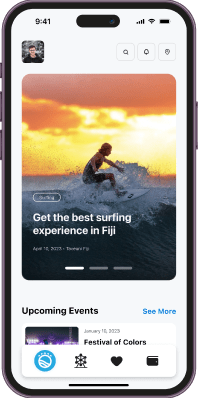 The only super app
you need in Fiji.