10 things that are uniquely Fijian
Every place has its own unique qualities and factors that make it different from other places. For Fiji, here are ten things that make Fiji uniquely Fijian, and we express this with great emphasis. From its people, sports, food, and religion to their way of life. This list is diverse and highlights all the things that are uniquely Fijian.
Buiniga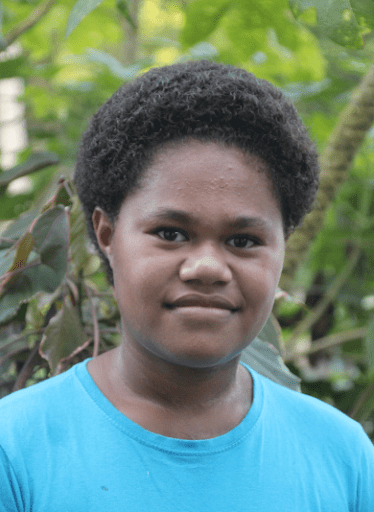 A Fijian girl with her buiniga.
When in Fiji, you'll notice Fijian women flaunting their natural hair in an afro hairstyle, and at times you'll even see native men wear this hairstyle as well. This traditional Fijian hairstyle is known locally as the 'buiniga', 'bui' means tail and 'ga' means duck, so preferably the word means a duck's tail. The hairstyle, which has been featured on the Guardian newspaper, predates European contact and is worn naturally, uncurled and untouched with gel or any other hair lotion. Today, you will see ladies, especially those of the older generation wearing this hairstyle.
Yaqona
One of Fiji's most well-known cultural features, the Yaqona is Fiji's national drink, accosted with a long history and accustomed with traditions. You will breathe, feel and smell Yaqona when you're in Fiji. If with a tour group, you cannot miss it as your group will surely, at some point, visit the village or a Fijian community. You will also spot kava shops and kava bures all over the cities and towns, which sell and provide a space for you to enjoy Yaqona with your friends. For the history, significance of Yaqona in the Fijian culture, read up on our article, 'Kava as a medium in Fiji culture'.
Rugby
There are a few things you can expect Fijians to become crazy about and rugby is one of them. In fact, Fijians are so obsessed about it, that they have even made Rugby union the country's national sport. For more on Fiji's rugby journey, check out our rugby article.
Bua – the flower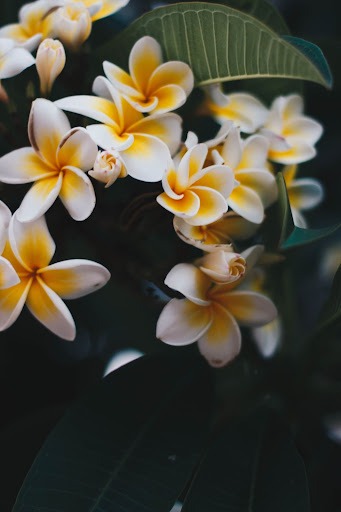 Not to be confused with the Fijian province under the same name. The Frangipani flower or as it is known locally, the Bua, is a common sight in Fiji. You will witness this among tourism workers at hotels, always smiling and radiant with their Frangipani on their ears, also known as, tekiteki. There are various plant species available in Fiji but only one is native to the islands, the buaniviti (translated to- frangipani of Fiji). Although popular, the frangipani is not Fiji's national flower, the national flower is the Tagimoucia, pronounced 'tahng-ee-mow-theea'.
Sulu Vakataga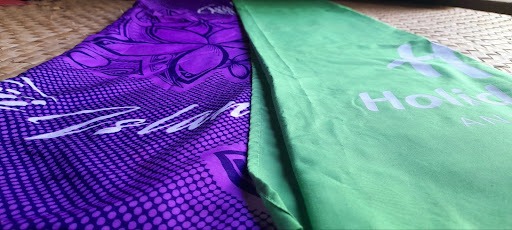 Fijian men wearing their shirts with their sulu vakataga (cloth-wrap with pockets) is not an unusual sight. The Sulu Vakataga was introduced by Fiji's father of modernism, Ratu Sukuna. It was initially designed for church and formal wear and has since been widely adopted as a traditional form of menswear. Sulu Vakataga, today is worn with work outfits, uniforms and at formal occasions. It has even become a symbol of interculturalism, being worn as a professional work attire by other ethnicities as well.
Sulu Vakatoga
This wrap-around is worn by both Fijian men and women for formal and informal settings. Translated as the 'cloth/wrap of Tonga', this clothing was possibly introduced by Tongans, as the name pertains. The wrap-around is most common in villages where women adorn this as an alternative to skirts and formal wear, as pants and trousers are prohibited in villages and traditional Fijian communities. The sarong, as it is sometimes called, is about a metre and a half in length and width, respectively. It also comes in many colours and guaranteed, you can get one at your local Fijian resort.
Jaba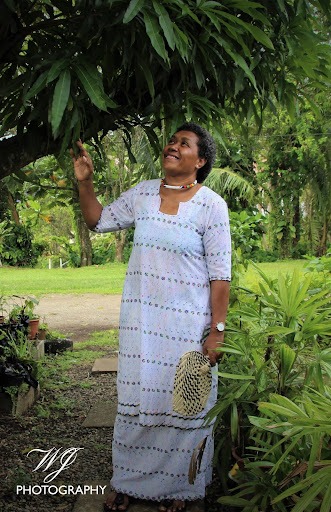 Jaba, the traditional Fijian wear for women.
Traditional wear before Europeans, consisted of bark cloth (masi) and leaves nestled together to form skirts. We have discussed the introduced traditional wear for men, but for women, there is something similar that has been widely adopted, the Jaba (pronounced cha-mba). A popular sight of women wearing their traditional attires would be a knee-length dress and an underskirt (sulu-i-ra). This combination of a dress and an underskirt is very vibrant with different colours and prints of all kinds.
Flip flops & sandals
Footwear in Fiji usually consisted of two things, Flip flops and sandals. In towns and cities, you'll notice every Fijian foot sporting a pair of flip flops. Flip flops are generally a summer wear for many countries but for Fiji, flip flops are an all-occasion footwear that you can wear to parties, churches and even to universities.
Sandals are the go-to-footwear for all formal occasions and even are a mandatory feature for primary and secondary schools.
Masi
A traditional Fiji attire that is highly regarded nowadays is the masi, a bark cloth that is made from Paper Mulberry Tree. Cost for a piece of second-hand masi is around FJD300 (USD135), however if it is a new piece, the price tag would then nearly reach FJD1000 (USD453). The pieces are usually rectangular and embellished with black and white prints, and sometimes coloured brown due to the piece being smoked.
Bure's
A house in Fijian is known as a vale (vah-le), bure (mboo-reh) however are non-partitioned houses built for a specific function. For instance, traditional Fijians had specific spaces for cooking (kitchen), sleeping, eating and a room for entertaining guests (bure ni vulagi). These days, Fijians identify bure differently, a bure is now seen as having a thatched roof and an open space. Anything containing a depiction of a modern house, with rooms, kitchen, toilet and a sitting-room is known as a vale.
Find out more about staying in a bure in Fiji.
There are many more things that make Fiji unique and different, and it can be for a simple or a peculiar reason.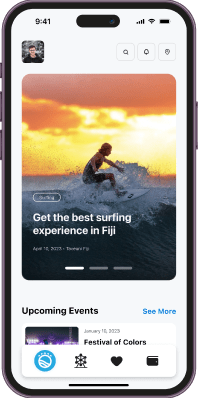 The only super app
you need in Fiji.