Top 10 things to do in Sigatoka
Sigatoka is the provincial town of Nadroga, one of Fiji's 14 provinces, and is often second to Nadi in tourist destinations and hotels. Sigatoka or Nadroga, more widely however, surpasses Nadi in its natural wonder and cultural expeditions. Here are 10 things to do in Sigatoka, especially for nature and culture buffs looking to get a real experience of Fiji. 
This list acts as a map, starting your trip as you make your way from Suva and ending as you're on your way toward Nadi, the centre being Sigatoka town, of course.
Sigatoka River Safari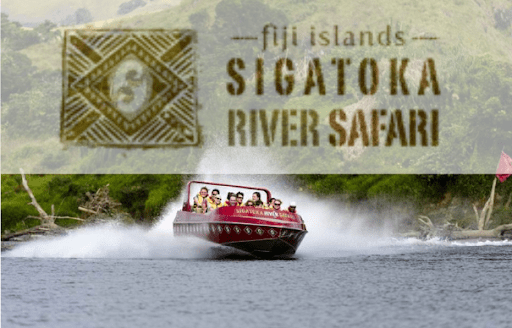 Photo Credit: Sigatoka River Safari
Opened in 2006, come and experience one of Fiji's only jet boat safari rides along Fiji's longest river, the Sigatoka river. What makes it more special is a mixture of excursions into remote villages like Keyasi and Edrau, indulging in the natural landscape, visiting water sports and remote caves.
Download GoFiji on your mobile app today to book Sigatoka River Safari tickets instantly. 
Diveaway Fiji
We're heading straight into the ocean with this one, Diveaway Fiji is a dive shop located along Coral coast, Queen's road (Korolevu). Keen on swimming in Fiji's lagoons? Diveaway Fiji provides assisted dives along nearby reefs and at other dive locations near other resorts per their request. The dive shop has 10 dive locations and operates on 2 dives per day from Mondays to Fridays.
Kula Wild Adventure Park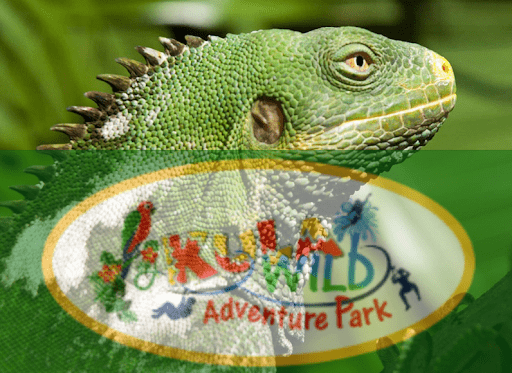 Photo Credit: Kula Wild Adventure Park
This 28-acre property was originally opened as a bird sanctuary in the 1980's. Located along Queen's road in Korotogo, the park is directly opposite Outrigger Fiji Beach Resort, one of Fiji's 5-star hotels. The park provides great fun for individuals and family groups, with slides, wild animals on display, a waterpark and a roller coaster zip line all available for the whole family. For those interested in more affordable accommodation, the Tubakula Beach Bungalows are located to the left of Outrigger Fiji Beach Resort, with rooms and a dormitory at affordable prices.
Hot Glass Fiji
Located on Sunset strip, Korotogo; Fiji's first glass blowing studio and gallery, makes some of the finest pacific inspired glassware. For instance, they make ocean-inspired bowls, coconut goblets and even engravings for $5. This is one of the most suitable places to pick up souvenirs for yourselves or gifts for friends back home.
Tavuni Hill Fort
History enthusiasts will love this, the Tavuni hill fort was constructed by a settling Tongan clan in the 1800's. This historical landmark carries so much history, from aiding in settlement of immigrating Tongans to pacifying indigenous resistance to colonial rule in 1876. There isn't much available about this, but historical and academic books have covered this under the infamous 'Colo Wars'. The fort is located on the other side of the river, from Sigatoka town, about 4 kilometres north, and it is closest to the village of Naroro.
Pottery – Lawai & Nakabuta Village
For a bit of culture, the villages of Lawai and Nakabuta are famously known for their continued practice of traditional pottery (tuli kuro). Located along Sigatoka's valley road, the villages are about 2 kilometres within distance from each other and 2 kilometres from town too. Pottery is done by women and is alleged to have been introduced by Tongans. Traditional clay pots involve a delicate and prolonged process of shaping clay with your hands and water. Pottery wheels are considered a foreign concept. Tours to these villages can be arranged with tour groups or resorts.
Sigatoka Sand Dunes
Fiji's only naturally formed dunes are about 6 minutes west of Sigatoka Town. Bus rides to and fro are about 92 cents one way, and park rangers are readily available for any assistance. Covered shoes are a must, and be mindful of hiking high dunes in Sigatoka's torturous heat. For more, check out our article on Sigatoka Sand Dunes covers more, from the shortest hike routes you can cover – to activities arranged by the rangers that you and your families can enjoy at the dunes.
Eco Trax Fiji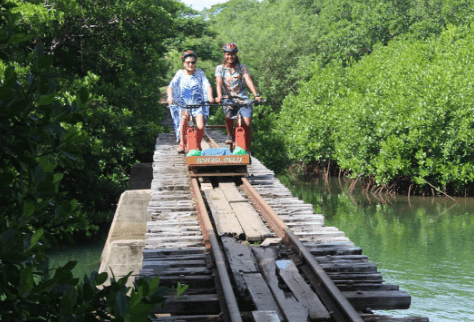 Photo Credit: Eco Trax Fiji
Operating on an old Sugarcane railway route, the 'velocipede' as it is called, is a two-seated bicycle on an electrically functioned wagon. Your route will take you through scenic rainforests, beautiful villages and over river crossings to a beautiful secluded beach for a nice swim. The trax is quite popular and early bookings are a must for those who are interested. 
Natadola Beach
This public beach with extraordinarily fine white sand lies about 32 kilometres west of Sigatoka, located in Sanasana, Nadroga beside the Intercontinental and Yatule resort. The beach is available for public use with free public parking, but nearby resorts are available for any needed accommodation, and horse-rides are on hire.
Salt making – Lomawai Village
Traditional salt-making involves various filtering processes of seawater through boiling and sieving. Like pottery in Lawai, the villages of Lomawai and Vusama continue to practice this traditional way of salt making. Both villages lie within the area of the Rove peninsula, which is noted in archaeology for its association with Lapita migration, one of the earliest indigenous groups to settle in Fiji. The Rove peninsula is about the same distance as Natadola Beach is from Sigatoka town, with Lomawai located 14 kilometres west of Natadola and Vusama, about 5 kilometres east.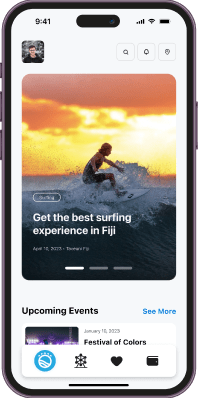 The only super app
you need in Fiji.