Travel like a local: Sigatoka Sand Dunes
Let's talk about one of Fiji's national parks, the Sigatoka Sand Dunes. Located about 5 kilometres from Sigatoka town and directly adjacent to the Sigatoka river mouth. The Sand Dunes is one of Fiji's most famous and most visited national parks, attracting many international and local visitors to its naturally formed dunes. Here's what to expect and a bit of preparation if you're keen on visiting the Sand Dunes.
Indigenous folklore
There are many local legends and each may vary according to village but all suggest that a fight or a struggle between two kalou vu/ vu or ancestral gods might have resulted in the formation of the sand dunes.
Natural formation processes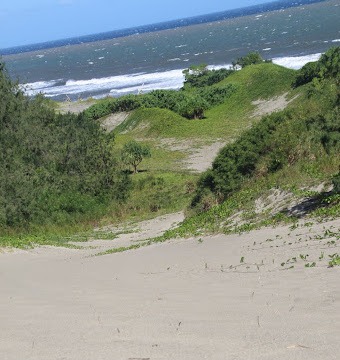 As interesting as any folklore might be, there's scientific indication that the dunes were a result of fluvial erosion and dune-forming processes by wind (Aeolian). From visiting the dunes, the latter is quite accurate, strong winds blowing sands as high up as 40-60 metres can be rather prickly on the skin.
National Trust of Fiji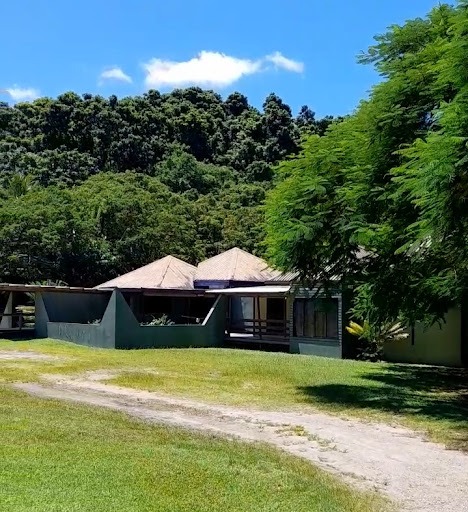 The Sand Dunes officially became a national park in 1989 and is under the care of the National Trust of Fiji. According to the national trust website, the national park protects about 650 acres of the dunes, providing habitat to about 37 bird species, 8 of which are native to Fiji.
The dunes have been of interest since the 1940s when archaeologists discovered pottery fragments in different locations at the dunes, including the uncovering of an ancient burial site containing the remains of over 50 individuals. Since then, the Sand Dunes have remained an important archaeological topic for academics and a place of wonder for visitors.
Sigatoka Sand Dunes Fees and Tours
Upon arrival, your first stop is at the visitor information centre, where information is readily available and park rangers ready for any assistance. Opening hours are from 8am to 4.30pm. Do note that the area is closed during lunch hour from 1-2pm. Fees into the dunes, as of March 2023 stands at FJD7 (~USD3.20) for adults (locals) and FJD10 (~USD4.5) for tourists and a tour guide will be assigned to you if you're visiting for the first time.
Special programs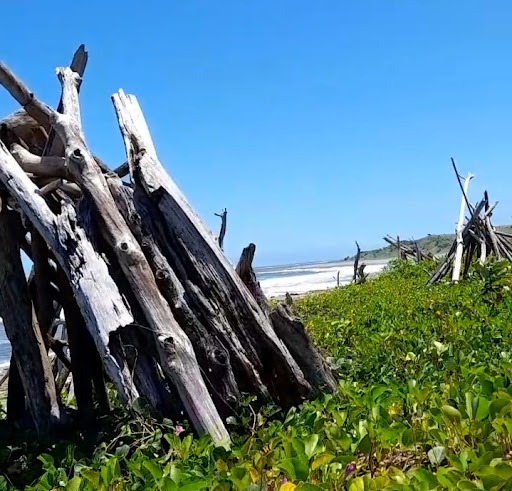 There are interesting programs that the park offers, such as bird-watching, trees-planting, beach teepees-building, sand sculpting and tree hugging programs. These programs help participants engage and have an enlightened perception of nature.
Tips to remember when you visit Sigatoka Sand Dunes

Before heading to the dunes, remember you have to be physically fit to walk on really high dunes. 
For more stability, you should preferably wear covered shoes for the hike, whether it is proper hiking shoes, canvas or sneakers. 
To keep out of the heat, pack a hat to protect you from the sun since the Sigatoka heat and humidity can be unbearable at times; also avoid roaming the park when the sun is at its highest from 1pm-3pm. 
Most days, the park can be very windy. To avoid grains of sand flying into your eyes, have a face cover or shades ready, just in case. 
Sand flying in the wind can be prickly on the skin. To avoid this, wear clothes that cover your arms and wear shorts that go past your knees. 
Avoid swimming at the beach. The beach at Sigatoka Sand Dunes is known for having strong currents that can be dangerous for swimmers.
How to travel from Suva to Sigatoka Sand Dunes
Travelling from Suva, you can catch either the Sunbeam or Pacific buses at the Western bus terminal in the Suva bus stand. The Western bus terminal is located to the far end of the bus stand, toward Walu bay. If you're opting for quicker travel then you should consider heading to Sigatoka by minibus, the minibus stand is located on Stinson parade road, adjacent to the Village 6 cinema carpark.
How much does it cost to travel from Suva to Sigatoka
Fare from Suva to Sigatoka as of March 2023, is at FJD12.15 (~USD5.50) by bus and FJD10 (~USD4.50) by minibus. It's about FJD0.92 (~USD0.40) from Sigatoka town to the National Trust Visitor Information Centre. 
How to travel from Nadi to Sigatoka Sand Dunes
Travelling from the West, the Nadi bus station is located at the back of the town, right behind the town market. As for the minibus, you can find it next to Prince Charles Park, the town's main pavilion.
How much does it cost to travel from Nadi to Sigatoka
From Nadi to Sigatoka, the minibus fare is FJD7 (~USD 3.20). For any special requests or tours you can inquire within the information centre or contact through phone or email via the national trust website, http://nationaltrust.org.fj/ssd/ . Location map is also available for download on the national trust website.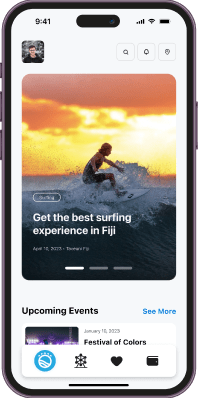 The only super app
you need in Fiji.