10 Things To Do in Nadi, Fiji's Most Popular City
Nadi, Fiji's gateway to the world, is the country's most populated tourist area. Post-Covid, the Fiji Islands, like the rest of the world, are jump-starting their engines to match the rhythm of business and travel, which seems to have never stopped. For visitors to Fiji's most visited and accommodating area, Nadi, here are a few things to do in the region, from the outskirts of town to the Denarau Marina. We provide a few tips on getting to these phenomenal places and natural wonders.
Check out the best places to visit and best things to do in Nadi.
Momi Battery Historical Park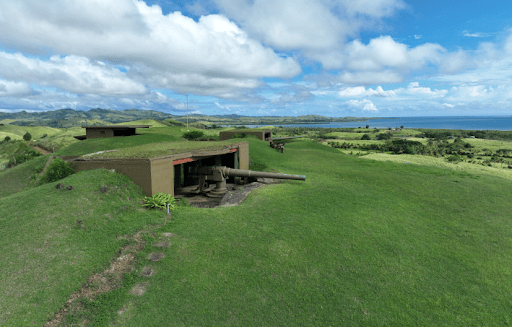 Photo Credit: Momi Battery Historical Park FB.
Starting with a historical site about 25 kilometres from Nadi town, the Momi Battery site is a World War II relic. Established in 1940, the park was a defence mechanism against possible Japanese invasion through the Navula passage and air invasion through Nadi's newly established airstrip. Momi is one of Fiji's best-kept historical sites and is under the maintenance and care of the National Trust of Fiji. Entry fees are pretty cheap and a great way to spend time outdoors with a bit of an educational spin.
Sri Siva Subramaniya Swami Temple
Just as you enter Nadi town from the southern end, as you're coming from Suva or Sigatoka, the Sri Siva Subramaniya Swami temple, located on the right, is the first thing you will see just before you enter Nadi's town centre. Sri Siva Subramaniya Swami temple is Fiji and the Pacific's largest Hindu temple. The Temple was opened at its current site in 1994, with its colourful, vibrant and bold pillars reflecting Dravidian and Vastu Shastra temple architecture. As this is a place of worship, modest clothing, a little fee and taking your shoes off is required.
Nadi town
Nadi is Fiji's third-largest conurbation, hosting a large concentration of tourist accommodations, tourist activities and tour companies. Nadi town being its original urban centre was created in the late 1940's. If you're arriving by air, then Nadi is the first place you'll hear 'Bula', the Fijian equivalent of a hello. Immerse yourself in some local scenes. You can do this by visiting the handicraft centres in town, which have all crafts, sulu's and tapas to take home as souvenirs. The local cuisine in the market and from local restaurants is also a must for all visitors.
Vou Hub Fiji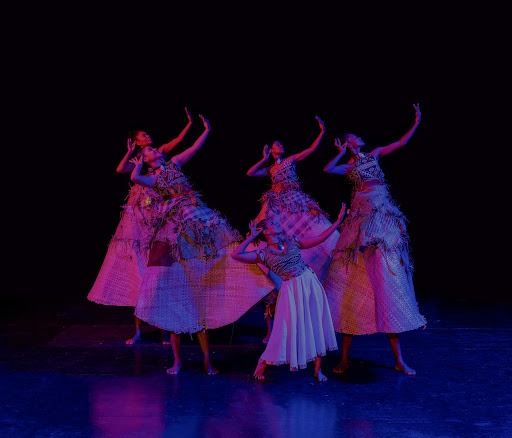 Photo Credit: Vou Hub Fiji.
A performance art centre, Vou Hub Fiji is a youthful centre that combines traditional, modern and contemporary dances to entertain, educate and intrigue visitors. Located on Maqalevu, Denarau road, the group aims to give you a magical, memorable and a thrillingly new experience as the name pertains, 'vou', meaning new.
As traditional dances are hardly performed outside cultural or ceremonial contexts, this will be a chance for you and your loved ones to enjoy firsthand what Fijian cultural dances are like even if modern themes influence it. Their shows are family inclusive, and with young and energetic performers, the Vou team are available for hire for even such intimate family occasions.
You can purchase Vou show tickets on the GoFiji app.
Port Denarau Marina
About 30 minutes from the Nadi Airport, Denarau Marina is Fiji's only premier marina facility. The marina contains 52 fully serviced berths, 16 swing moorings, including 20 berths accommodative of superyachts. The marina is also within distance of several of Fiji's 5-star international hotels. It has some of the best cuisines in the area, including a shopping centre for any needed necessities. Need a ferry-ride to the Yasawas or the Mamanucas? Port Denarau marina is where all your ferry rides are berthed and waiting for your departure to your much-awaited island adventure.
You can easily book your transfers from Denarau to all the popular destinations on the GoFiji app. Download the GoFiji app here.
Big Bula Waterpark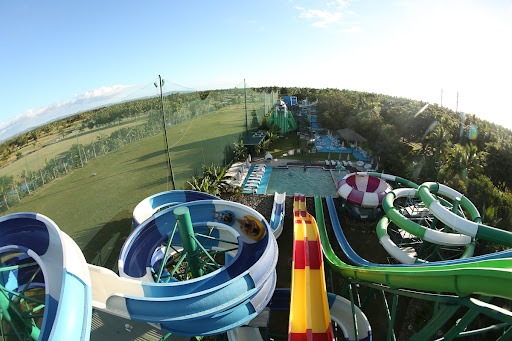 Photo Credit: Big Bula Waterpark.
Located 3 minutes from the marina on Jayant Road via Resort drive, Big Bula Waterpark is located in the heart of Denarau island. Big Bula Waterpark is Fiji's largest steel structure and inflatable park, and is enjoyable for the entire family. For safety reasons, inflatable rides have an 85-kilogram weight limit, and there are a number of rules to follow, including a waiver to sign before playing in the park. Height is also considered for certain rides, and the prices are affordable for those working within a budget. Bring the entire family down for some fun in the sun and waterslides.
Sigavou Studios
Fiji rarely has art galleries or shows, but a firsthand experience of traditional and modern themes combined is on display at the Sigavou art studios. Sigavou, located in Namaka, on Waqavuka street (off Nasilivata street) is open 10am-5pm on weekdays, offering you a range of art to enjoy and interactive workshops to participate in.
Purchase Sigavou Studios workshops on the GoFiji app.
Sleeping Giant Zipline Fiji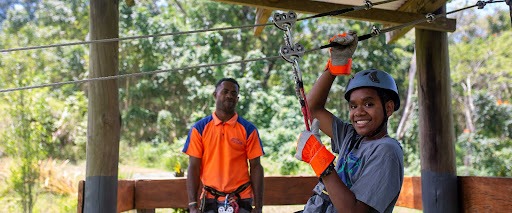 Photo Credit: Sleep Giant Zipline Fiji.
As stated by their website, settled on a 35-acre property, the eco-friendly adventure park has 7 zip lines, 2 waterfalls and a jungle safari. Located on Holika road, the Zip line dangles 700 metres in height and ranges from 80 to 160 metres, with speeds of up to 40 kilometres per hour. There is also a jungle safari to explore if Zip lining is a little too adventurous for you.
Purchase Sleeping Giant Zipline Tickets on the GoFiji app.
Garden of the Sleeping Giant
About 7 kilometres from the Nadi International Airport into the heartland of Sabeto, sits this garden nestled on the side of the Sleeping Giant, a mountain that towers over Sabeto looking like a giant resting and facing upward. Located on Wailoko road, the garden has an array of Asian and Cattleya orchids neatly aligned with fountains, ponds and well-kept lawns. The Garden is open from 9-5pm daily and fees are around 25 FJD (16 AUD) for adults and 12.50FJD (8 AUD) for children under 15 years of age.
Sabeto Thermal Mud Pools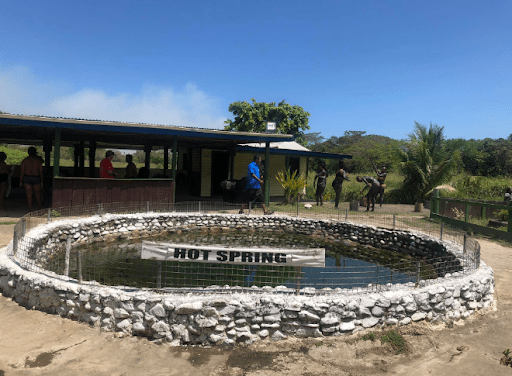 Photo Credit: Sabeto Hot Spring and Mud Pool.
Further up the road from the Sleeping Giant garden, sits the Sabeto thermal mud pools. According to a Fiji Times article, the mud pools, which are traditionally owned and under native land, were discovered by American soldiers in 1943. The thermal pools, which are distinctive for their therapeutic cleanse, are flooded by many visitors yearly.
Book a tour to the Sabeto Hot Spring and Mud Pool on the GoFiji app.
In Nadi? Take up these activities as a family and enjoy their thrill and affordability.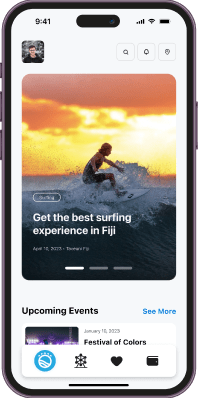 The only super app
you need in Fiji.