The most popular hiking spots in Fiji
Fiji is a tropical country that offers much more than just beach relaxation and luxurious hotels. Its remarkable rainforests, waterfalls, caves, and mountains make it an ideal destination for hiking enthusiasts. By venturing inland to the remote islands, you can embark on magical and calorie-burning hiking adventures on foot. The trails and natural beauty of Fiji are simply irresistible, beckoning you to explore. Let's take a closer look at some of the best hiking spots that will elevate your adrenaline rush.
Mt Korobaba
Mt Korobaba is the highest peak in Fiji's capital city, located in Lami, just a short 10-15 minute drive from Suva. This site presents a challenge as you hike along rough trails through the tropical forest, encountering slippery and steep sections along the way. However, the effort is well worth it, as the view from the top is impressive and rewarding. Take in the cool air of the capital while admiring the breathtaking scenery of Suva City and its surroundings. After a three-hour hike, there's no better feeling than gazing upon the lush greenery and sparkling waters from the summit.
Sigatoka Sand Dunes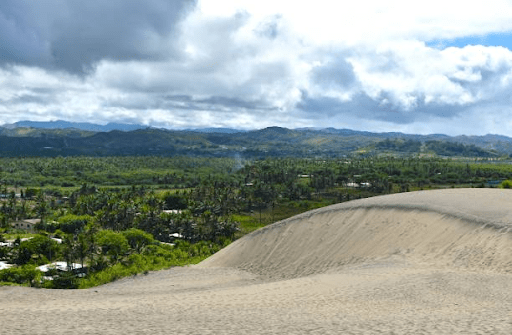 For archaeological sites, challenging walks, and unparalleled beauty, a hike through the Sigatoka Sand Dunes is a must. As Fiji's first national park, the Sigatoka Sand Dunes stand as one of the country's most beautiful and unique natural wonders. This hike is perfect for nature lovers who wish to witness something truly extraordinary. Walking for hours along the trails, you'll discover different species of plants and birds, surrounded by lush greenery. As you approach the dunes, you'll also come across plantations. With an approximate height of 60 meters, climbing the dunes can be both challenging and thrilling. From the top, you'll be rewarded with a breathtaking view of the ocean and nearby scenery. This hike is truly one-of-a-kind, and the view from the dunes is surreal and awe-inspiring.
Lavena Coastal Walk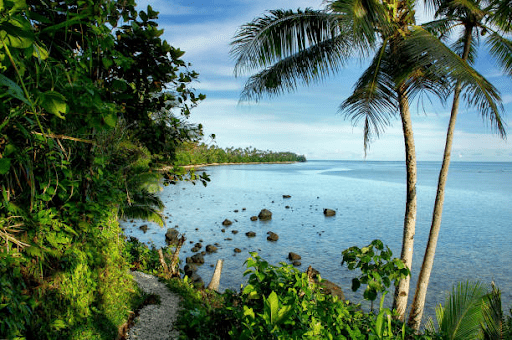 In the "garden islands" of Fiji, specifically Taveuni, awaits the Lavena Coastal Walk, a sweaty yet rewarding hike. Part of the Bouma National Heritage Park, this hike allows you to leisurely walk through the verdant jungle. Taking approximately three hours to complete, there is much to see and learn along the way. It is a suitable hike for families seeking a fun day adventure to immerse themselves in nature and its unique creations. Discover Fijian plantations and enjoy stunning ocean views as you hike, and be rewarded with the sight of epic waterfalls at the end of your journey. You can further calm yourself by taking a swim in the waterfalls' refreshing waters.
Mount Koroyanitu Trails
Mt Koroyanitu Trails offer a hiker's paradise, just an hour's drive from Nadi. Starting from Abaca village, you'll embark on a leisurely walk through steep sections, surrounded by the beautiful scenery of Fiji's jungle and waters. Mount Koroyanitu, also known as Mt Evans, is Fiji's fourth-highest mountain, reaching a height of 1,195 meters (3,950 feet). This hiking spot offers a mixed view of mountains, landscapes, and jungles, making you feel like you're in a movie surrounded by such beauty. While it is said to take four hours to complete the hike, those with excellent fitness levels may finish the trails in half the given time. Challenge yourself to conquer this highest peak and experience nature in a unique way.
Mount Tomanivi
If you find yourself holidaying in Suncoast, make sure to attempt the climb up Fiji's highest mountain, Mt Tomanivi. Standing at a height of 1,324 meters (4,343 feet), Mt Tomanivi is a challenging climb that requires a good level of fitness. Outdoor enthusiasts will relish the experience of ascending the steep mountain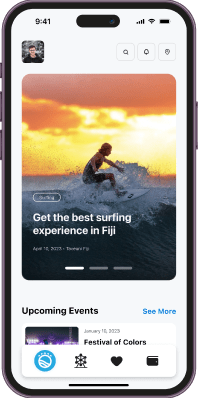 The only super app
you need in Fiji.