Looking for transportation from Denarau Island?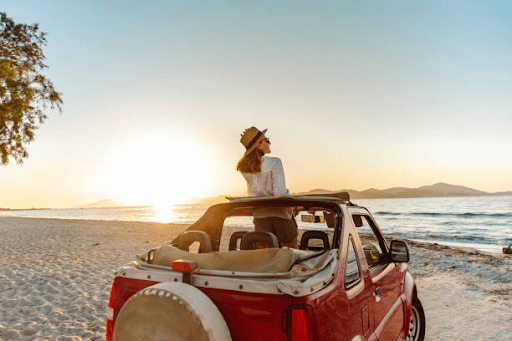 Denarau Island, Fiji's popular tourist spot and premier marina is about 13 kilometres from the Nadi International Airport. The island was developed in the late 1960's through the reclamation of mangrove swamps, which was an initiative of American developer, Dennis McElrath. The structure of the island is such that 5-star resorts are aligned from the west to the north of the island, with the marina, private residences, villas and shops all located on the east to the southeast.
However, transport has remained a constant obstacle for many who want to explore and enjoy the island. Apart from other economical means of travelling by bus and taxi, private transfer companies also offer easy travel means at affordable rates for those needing to get to and from the airport or other places of recreation and enjoyment. Te Fiti, is one transfer company willing to make your transfer needs an ease, especially in a new and foreign place like Fiji.
Transport is one of the main factors that make travel and tourism possible and easier for those looking to explore or enjoy time out from their busy schedules. Need affordable airport transfers? Te Fiti transfers and tours have got you covered, with the vouchers available on our Gofiji, transfers go for as low as 10 FJD (6.77 AUD)- one way. The transfer service is based in Nadi and can equally take you to any place you wish in the Nadi area. From the Denarau marina, Sabeto mud pool or an easy market run to Nadi-town, the list is endless and the choice is all in your hands. Each voucher is valid for a transfer of 4 passengers.
For groups of 5 to 8 passengers, a second voucher is available in-app. All rates are inclusive of government taxes and may be subject to changes. Additional requirements will incur extra costs, for instance, a baby seat will cost 15 FJD (10.15 AUD) and 20 FJD (13.53 AUD) for an additional surfboard storage.
Denarau Accommodations 
There are various quality accommodations situated in the premier tourist destination of Fiji, all of which are accessible to the Te Fiti transfer and tour company. From the west of Denarau, we have a list of 5 and 4-star hotels that provide luxury experience, these are Club Wyndham, Radisson Blu Resort, Sheraton Fiji Resort, Sheraton Villas situated right next to it. Sofitel Fiji is located right next to Sheraton, and Hilton is next to Sofitel on the northern strip of Denarau.
Closer to the marina, there are a few smaller yet luxurious apartments and villas also available for you and your companions. Luxury Private Villa is just opposite from the Hilton hotels and within walking distance to another accommodation, Luxury Escape Villa. The Terrace apartments,the Palms Denarau and the Riverside Gardens are located a little further to the south east of Denarau Island.
How to book transfers from Denarau?
Simply download the GoFiji mobile app and look for the Te Fiti transfers voucher. Select your desired location and pick up will be arranged accordingly!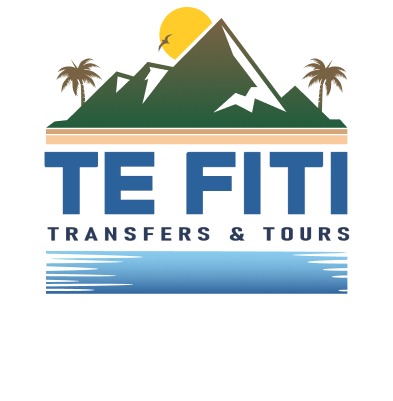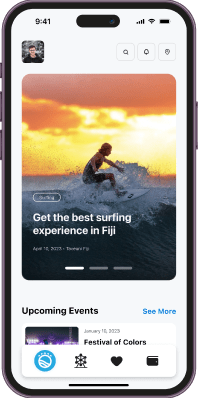 The only super app
you need in Fiji.