Denarau Island: The Perfect Vacation Destination in Fiji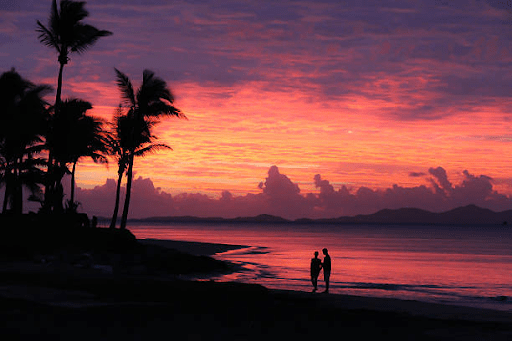 Denarau Island, the largest tourist hub in Fiji, is the perfect destination for a family or solo vacation. With its outstanding resorts, hotels, and breathtaking scenery, you will have a memorable stay as you enjoy the island's many activities and opportunities for relaxation and reconnecting with nature.
Located on the west coast of Fiji's mainland, Viti Levu, Denarau Island is easily accessible via bus or taxi from Nadi International Airport. Its warm climate allows you to start exploring the island as soon as you arrive. A man-made island created from a reclaimed mangrove swamp, Denarau was purchased by American developer Dennis McElrath in 1969 and transformed into the beautiful tourist attraction it is today.
The first hotel on the island, the Regent of Fiji (now known as the Westin Denarau), opened in 1975. The island awaits your arrival, offering you the chance to experience Fijian-style hospitality and immerse yourself in its stunning beauty.
Retail Shopping at Port Denarau
Port Denarau, the largest resort town on the island, is the perfect place for shopping enthusiasts. Visitors can find a variety of locally made products, including Fijian arts and crafts, clothing, and souvenirs. Additionally, indulge in mouth-watering local cuisine at various eateries. Take a day to explore the outlets at Port Denarau, and you may find a special keepsake to remind you of your unforgettable Fiji vacation.
Adventurous Kayaking
With Fiji's beautiful and clear waters, it's impossible to resist kayaking while in Denarau. Witness the stunning coral reefs as you paddle along the coast. Most resorts offer kayak rentals, so you won't need to worry about finding one. Simply put on your safety gear and embark on your coastal adventure.
Luxurious Spa Treatments in Fiji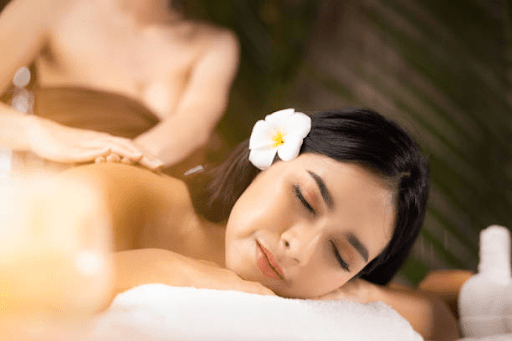 Denarau Island is renowned for its outstanding and professional spa massages. With ten spas to choose from, you can enjoy a relaxing massage from a professional masseuse using natural beauty products in serene settings. This rejuvenating experience will leave you feeling refreshed and revitalized.

Check out the top 10 luxurious spas on Denarau Island
Traditional Fijian Lovo Feast

While the island may not have a strong cultural presence, resorts often host special Lovo Nights to provide an authentic Fijian experience. Lovo, a traditional Fijian dish, is prepared in an underground oven and shared among family and friends. This feast not only offers a delicious culinary experience but also fosters a sense of community and togetherness.
Relaxation by the Pool
After a day filled with exploration and adventure, unwind by the pool at your resort or apartment. All accommodations in Denarau feature pools, so you can relax without any additional cost. Embrace the concept of "Fiji time" as you let go of your worries and simply enjoy the moment. Sip a cocktail, take a refreshing swim, and watch the breathtaking views and sunsets that Denarau Island has to offer.
Denarau Island is an ideal vacation destination for both family and solo travelers seeking a combination of adventure, relaxation, and natural beauty. With its array of activities, luxurious accommodations, and unique experiences, your time on Denarau Island will be truly unforgettable.
Download the GoFiji mobile app to browse through all the popular attractions around Denarau.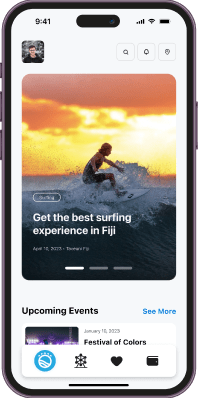 The only super app
you need in Fiji.