Where can I find halal food in Fiji?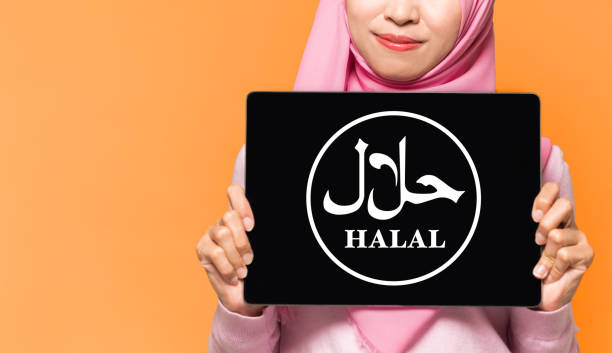 One of the best feelings in the world is to travel around the world and explore unique culture, landscape, beauty and food. Fiji is definitely not on the list regarding beautiful white-sand beaches, crystal clear waters, good weather, delicious food and Fijian culture. 
Travelling to Fiji is fun and rewarding as you are going to have a blast exploring its unique culture. Are you a Muslim traveller who is thinking of visiting Fiji and worried about finding halal food? Fret not! Fiji, being a multicultural country, you'll be surprised to know that some of the small local restaurants and resorts are serving halal-certified meals. Not just food, but you'll also find snacks that are halal too. 
Listed below are places where you can dine in Fiji without having to worry about the food being non-halal. There are also some butchers in Fiji selling halal meats. 
Fiji Halal Resorts and Halal Food
Book your accommodation with resorts that will make your food hunt easier and more convenient. Listed below are resorts and hotels that serve halal food in Fiji.
The Palms Denarau Fiji
The 3-star casual apartment hotel situated on Denarau Island in Nadi, is Fiji's premier executive apartments and accommodation provider. Palms Denarau offers you a great stay with amenities such as pools, gyms and wellness and spa. Palms Denarau is a 20-minute drive away from Nadi International Airport. All food on the property is halal, so you don't have to worry about it. In fact, you can also find other halal food in the restaurant/cafés/groceries available within 500m of its property. https://maps.app.goo.gl/QN3EuwjziEW1dKmd8 
Ramada Suites by Wyndham Wailoaloa Beach Fiji
A 10-minute drive from Nadi International Airport, Ramada Suites is a beautiful place to stay. You'll have easy access to Wailoaloa Beach, Namaka Market and Sri Siva Subramaniya Temple by staying here. Rest assured that you will be served halal food in Ramada Suites. You can also take advantage of the outdoor pools, spa and fitness. https://maps.app.goo.gl/CjPtt6CE3dwZ9nsP7 
Grand Pacific Hotel in Fiji 
Grand Pacific Hotel is an iconic Fiji islands luxury escape. The hotel is a heritage, 5-star hotel built over 100 years ago and is an oasis of beautiful rooms and suites, fine dining and friendly Fijian hospitality. The hotel is located in the capital city and has hosted royalty, world leaders, business executives and leisure travellers alike. Experience exquisite dining from the three on-site restaurants in the hotel that deliver unique tastes and flavours. https://maps.app.goo.gl/ZRhjg36dnEjYEYr8A 
Radisson Blu Resort Fiji Denarau Island 
The resort is situated among 10 acres of tropical gardens, a picturesque waterfall and a private beach in Nadi. If you're looking for a perfect stay, then book your accommodation here and enjoy the amazing adventures offered by the resorts. The six unique on-site restaurants offers you delicious meals all day long. Be sure to request for halal meals at the resort in advance so that they can get it prepared for you.
https://maps.app.goo.gl/wBVCp1vGXxNGawx38 
DoubleTree Resort by Hilton Hotel Fiji 
Surrounded by the warm waters of the South Pacific ocean, DoubleTree Resort offers a wealth of amenities and beautiful accommodations. Spend your holiday lazing and pampering yourself with amazing spa massages, paintball, tours and dive into lagoon style pool. DoubleTree Resort has two divine restaurants that will serve you mouthwatering food. https://maps.app.goo.gl/yVCDP6EBGwybpji9A 
Beqa Lagoon Resort 
Enjoy your stay in an amazing adventurous resort on the secluded island of Beqa. Beqa Lagoon Resort offers a beautiful and calming experience that will allow you to relax and explore in-depth diving experiences and shark encounters. Unwind with a fantastic massage and enjoy gourmet meals in their open-air bures. While in Beqa, be sure to snorkel and kayak in the pristine water. https://maps.app.goo.gl/fZUn5CDUpgQ6TD587 
ULTIQA Fiji Palms Beach Resort 
The luxurious resort is situated in Pacific Harbour, 50km away from Suva city. The resort offers beautiful beach access, a hot tub/jacuzzi, pool, spectacular spa service and on-site restaurants. Enjoy a pleasant and relaxing stay at the ULTIQA resort as halal food is available at its restaurant.
https://maps.app.goo.gl/ExW4XPiQaa75bnEQ7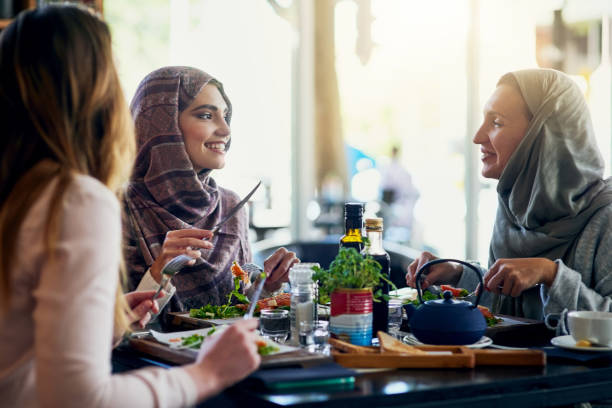 Restaurants that serve halal food in Fiji 
Below are the restaurants in Fiji that serves halal food.
Ali's Fast Food and Refreshment Bar Fine Dine Halal Restaurant
Located at Transville Road, Nadi offers delicious food that is soulful and filling. The outdoor setup ambience is perfect for a cosy meal with loved ones. 
Opening hours: Monday – Thursday: 8.00am – 11.00pm. 
Friday – Sunday: 24hours.  https://maps.app.goo.gl/MgGiV58QUAswaLt69 
Zamzam Restaurant 
Located in the capital city, Zamzam restaurants serve authentic Fijian curries, from vegetarian to non-vegetarian meals. Be sure to try the scrumptious Indian curries at the restaurant. 
Opening hours: Monday – Saturday 8.00am – 9.00pm. https://maps.app.goo.gl/oFyXTWZh4UNYkYTWA 
Janifs Zaika Hut 
When in Sigatoka, be sure to dine in Janifs to enjoy Fijian-style Indian curries at an affordable price. 
Opening hours: Monday – Saturday 8.00am – 6.00pm. https://maps.app.goo.gl/dMqZFwGkwYMEqFqX6 
Macdonald's 
Yes, all the Macdonald's outlets in Fiji serve delicious burgers and fries that are halal. Open Monday – Sunday 6.00am – 11.00pm. https://maps.app.goo.gl/UrqXWDMf5Z27MaKD7 
Butchers that sell halal meat in Fiji
If you're looking to buy fresh meat in Fiji, we recommend visiting a butcher to find all you need. Listed below are some of the halal-certified butchers that sell fresh meat.
Tebara Halal Meats

Ali's Halal Meats

Al-Bird Halal Meats

City Halal Meats

Samabula Halal Meats

Iqbal's Halal Meats

Abbus Quality Halal Meats

M. Gul Halal Butcher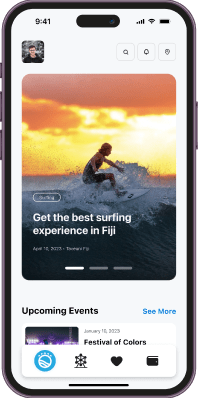 The only super app
you need in Fiji.