Useful travel tips for Fiji travellers: transport edition
Travelling in a new country can be as thrilling as it is frustrating. The latter often leaves people feeling sour about their entire trip. For this article, we'll share tips about transports in Fiji, tips that will help you navigate your way better, including knowing a few key rules or etiquettes about transports in Fiji.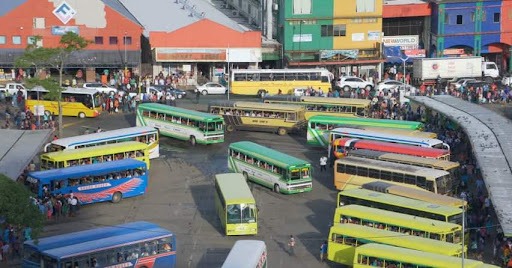 The Suva bus stand.
Difference in number plates
A difference in number plates has various meanings in Fiji, from its colour, to the numbering and the certain letters on the plates. Registered vehicles have a two-letter printing, along with a three or four number printing after it. The difference lies in the plates colouring and certain letters used. A white number plate with black printing refers to privately owned vehicles and blue plates that begin with the letter G such as, 'GP', 'GS' or 'GN' refer to any registered government vehicles.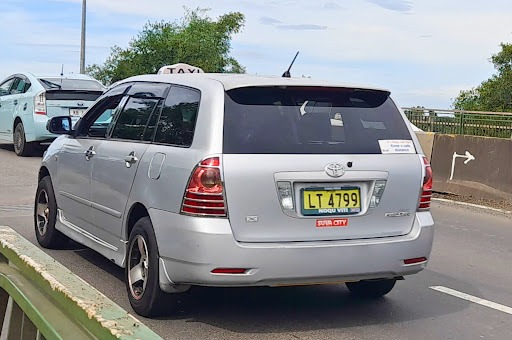 There are three types of yellow plates in Fiji. For registered taxis, their plates will have something like, 'LT 3452', 'LT' refers to licensed taxis. However, taxis in Nadi and Lautoka do not have LT on their number plates but 'ND' and 'LTK' on their blue number plates instead. This was a result of a zoning initiative that started back in April of 2019. Minibuses have 'LM' at the start of their plate for licensed minibus and rental vehicles will have 'LR' on their plates for licensed rental.
Available public transportations in Fiji
Fiji has three types of public transportation operating on its roads, these are buses, minibuses and taxis. Knowing the difference should at least provide you some comfort-buses are the cheapest form of travel while minibuses are the swiftest and taxis are expensive but yet comfortable. There aren't any trams in Fiji and the nation's only trains are reserved for the easy conveyance of canes to its various sugar mills located in the western towns of Viti Levu.

Buses operate only on the larger islands of Viti Levu, Vanua Levu and Taveuni. Village carrier trucks and private vehicles operate on islands that have roads, and taxis in all three of the above-mentioned islands, including Ovalau, home of Fiji's old capital, Levuka.

Travelling in public transports
Minibuses but especially buses are preferred by locals and therefore will be crowded. With a narrow aisle and congested seating, it's easy to feel out of place in such a vehicle but when you board and decide to get off at your destination, here's what to do. Look toward the side of the window for either a button to push or a small string to pull- the string runs straight to the front where a small bell will be attached.
Travelling in a minibus is likely the same but if there isn't a button to push, you can simply knock twice on the side of the window, which will be in coach.
Fares
A lot of transactions in Fiji are cash transactions with limited options for card use. However, local buses operate on an electronic card system and you can get electronic disposable cards at any Vodafone outlets near you. Fines are heavily imposed on those that use cash for bus services, including the bus drivers that encourage such activity.

A state/government vehicle.

Driving
Kind reminder for those getting a rental, motorists drive on the left-side of the road and roads in the rural outback can be quite rough, narrow and unkempt. Also take precaution when driving in rural areas, in the case of an unlikely breakdown you could be stranded for a while. Try and take a local driver with you if you can.
Fiji roads
Roads in the city and urban areas are well-kept but roads in rural areas can be quite unduly for foreigners. Perhaps the biggest grievance will be potholes, a problem that Fiji can't seem to get rid of.
Street lights are also heavily concentrated in the urban areas, thus driving at night can be dangerous as livestock will be loose and many of Fiji's coastal roads have sharp bends.
Any related land transport registration and queries are dealt with the Land Transport Authority (LTA).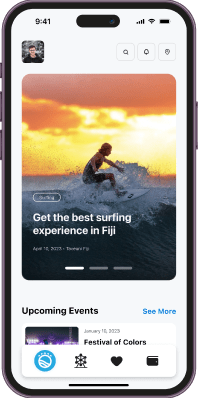 The only super app
you need in Fiji.