Unforgettable experience in Fiji with Sigatoka River Safari
A one in a million experience that takes you to the heart of Fiji's interior and remote lands, the Navosa highlands. Being transported on Fiji's longest river, the Sigatoka river, you will experience the landscape, scenery and natural wonders before immersing yourself in the culture and its people. What sets this tour agency apart is their mode of transport, certainly, the only one of its kind in Fiji. With the slogan, 'Simply Unforgettable', this experience takes you up the Sigatoka river in one of their compactly seated jet boats that can accommodate you and the entire family.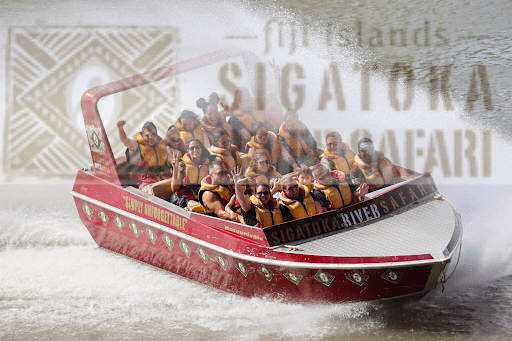 Photo Credit: Sigatoka River Safari.
Backstory: A young boy's dream and a beginning of friendship
Let's retract to the beginning, to when it all began with a young boy's dream. On vacation with his family at the Shangri La (Yanuca Island) in the early 1990's, 13-year old Jay White befriended a young security guard, Pita Matasau, who hails from Draiba in the highlands of Navosa. With such a close friendship, Pita invited Jay's family up to his village in the highlands. Their friendship developed from mutual respect and trust to a bond of brotherhood that still flourishes today through their business partnership in the Sigatoka River Safari tours.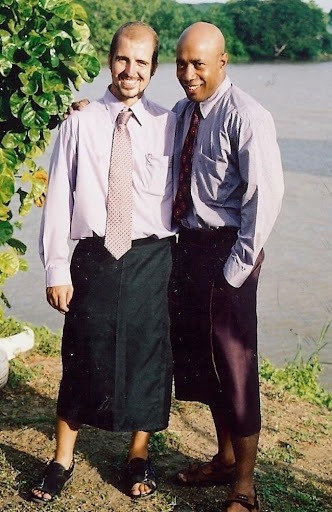 Jay and Pita, friends, brothers and business partners. Photo Credit: Sigatoka River Safari FB page.
Why Jetboats?
While Jay's story answers your question of why this river and this location, our next inquisition is his use of jet boats as this is quite unheard of in Fiji. Well! Around the same year Jay vacationed in Fiji, he later enjoyed a jet boat ride in New Zealand, the only place to have used this at the time. Instead of just taking the villagers down to Sigatoka by jet boat, he saw an opportunity to bring people up and connect with these remote villages as well. Jay's determination started from 2003 combined with his friendship and connection with the Fiji locals, and including a little help from Neil Ross, a New Zealand jet boat builder, the dream turned into a reality in March of 2006.
River and off-road cave Safari tours
Wanting to find a balance between tourism and culture, Sigatoka River Safari rotates tours to make sure that all 17 villages that they work with, participate and gain financially from this too. In short, you won't just enjoy the fast-paced, adrenaline infusing ride but also get the chance to distract yourself in the scenery of the remote villages that are nearest to the river and also partake in their culture. You'll also get a chance to participate in a Fijian Yaqona ceremony and also indulge in a traditional yet scrumptious Fijian lunch.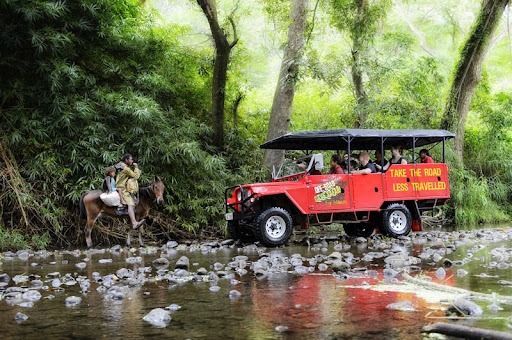 Photo Credit: Off-road Cave Safari.
The tour group also offers an off-road safari tour to Fiji's largest cave system, the Naihehe caves. The cave is rich with ancient indigenous history, in fact, you must seek permission from the bete's (priests) that traditionally own the caves. The traditional titles of Bete's don't exist anymore as it was abolished by Christianity, but the descendants of the priest that owned the cave still reside nearby.

Tour prices cost about 300 FJD (~199 AUD) for adults and children for 150 FJD (~99AUD) and the off-road safari cave tours are at a cheaper price than this. The river safari also offers a combination package of both river and off-road cave safari tour for a reasonable price. You will enjoy jet boats and bilibili's (bamboo rafts) – an ancient mode of transport for the interior of Fiji.
Scooping 6 consecutive World Travel awards for being the leading adventure tour operator in the Oceania region sets the mark and transparency as a well-established and accomplished company. Why not book a trip today? And enjoy Fiji's only jet boat tours and an expedition into Fiji's largest cave systems. Similar to the words of owner Jay White, "the experience will be a great balance between adventure and culture".
Book your Sigatoka River Safari adventure on the GoFiji app.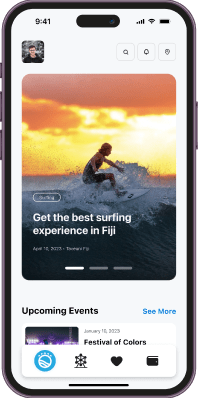 The only super app
you need in Fiji.