Traditional Fijian calendar, before the Gregorian calendar
Fiji's traditional perception of time differed greatly from its global perception today. Most aspects of telling time in Fiji are still associated with these traditional concepts. This essence of basing a lunar calendar around weather changes, natural phenomena and planting season is still relevant today..
Time- Gauna (nga-ooh-nah) *ng in sing.
Time- Kaloko (kah-lo-koh) *clock: time in regards to watch/clock.
              *What's the time? – Sa vica na kaloko?
Na Vula Vaka-Viti: The Fijian calendar
Vula: Month(s). *vula also refers to the moon
Vaka: *that of (prefix, modifying adverb).
Viti: Fiji.
1. Vula i Nuqalevu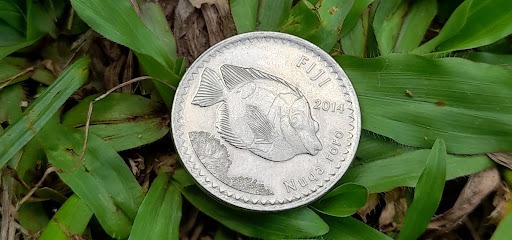 Fiji's 5 cent coin, contains the Bi-colour Foxface Rabbitfish (Nuqa roro).
This doesn't necessarily coincide with the month of January but is considered when the spinefoot rabbitfish (Nuqa: nu-nga) are seen in abundance around Fiji shores. Some other seasonal features include:
Wet weather, lots of rain.
 Smurllet or goatfishes (ki/ose/deu) are found along island shores and lagoons.
Edible shellfishes are in abundance and baby sharks (bulubulu) swim closer to shore, searching for food.
Fruit(s) season for Dawa (Pommetia Pinata), Wi (Spondias dulcis), mangoes (in dry areas), and breadfruit are in season.
Considered the noblest of root crops (kakana dina), soil near Yam (Dioscorea Alata) or Uvi, as it is known in Fijian, is not to be disturbed. As soil is loose during the wet season.
2.    Vula i Sevu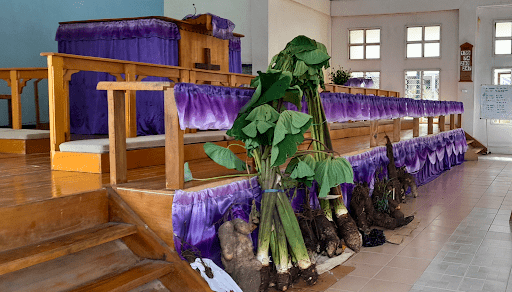 isevu (harvests),are offered in church.
There is a suggestion that the harvest (isevu) season begins the annual year for Fijians, and it coincides with the month of February. Yabaki initially referred to the annual harvest for yams and is now a widely accepted name for, 'year'.
 Uvi is harvested. 
 First fruits or harvests are presented to the chief and church.
Smaller fishes replace big seasonal fishes of the Nuqa Levu season.
Experiences some of the warmest temperatures and high humidity.
Citrus tree fruits (moli) and Tahitian chestnut tree fruits (ivi) are in abundance.
3.    Vula i Kelikeli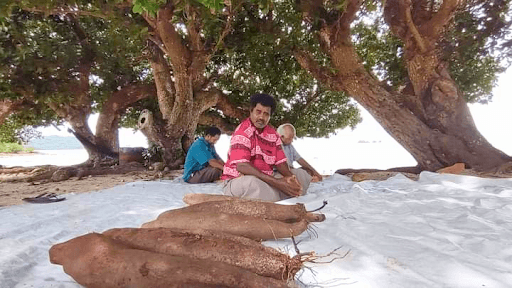 Uvi balavu, on display.
This is the season of continued harvest around the month of March, when farmers continue to harvest cultivated yams, kelikeli means 'to dig up'.
Uvi balavu (long) is harvested.
Ivi continues in abundance.
 Avocados are harvested.
Sweet Potatoes (Kumala) are planted.
Sea crabs (qari), mud lobsters (mana) and small crabs (kuka) are in season.
Fishing becomes sparse.
Bird migration of 'Dilio' (Golden Plover) to Alaska begins.
4.    Vula i Gasau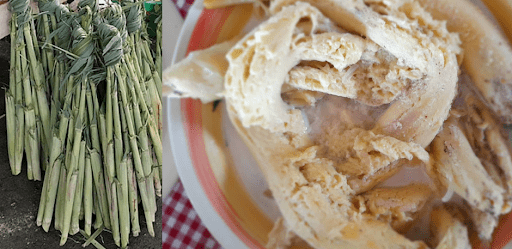 Duruka or Fijian Asparagus, (i) in bundles, (ii) cooked in coconut cream (vakalolo)
This is a time of the continued rainy season, and reeds (gasau) start to flower in the month of April.
The last of the hot and rainy season occurs.
Qari, Mana and Kuka continue to be plentiful.
Schools of smaller fishes like Daniva (Sardine) and Salala (a type of Mackerel) are plentiful.
Duruka (Saccharum edule) or Fijian Asparagus is in season.
5.    Vula i Doi

Doi shrub flowering.
Named after the Doi shrub (Alphitonia zizyphoides) that flowers during this season. Its flowering is a sign to harvest cultivated yams such as uvi leka, which occurs around April-May. Other seasonal features include:
Tarawau (Dracontomelon vitiense), a type of edible nut, ripens.
Schools of Salala fish continue along Fijian shores.
Sweet potatoes and Yabia (arrowroot) are in abundance.
Last of the cyclone season.
Heavy thunderstorms and cagi ni doi (gusty winds) may still occur.
Continued harvest for Duruka.
6.    Vula i Werewere
The cool season starts in June, when temperatures may drop to as low as 18° C. For interior highlands like Naitasiri and Macuata (Vanua Levu), temperatures may drop a little lower. This month also begins the weeding (werewere) season in many plantations, and planting of first yams.
Humpback whales are seen in Fiji waters, migrating with their young from Antarctica to Tonga.
Coconut crabs (Uga vule) are rich, plump and in abundance in many islands.
Oranges and Kavika (Malay Apple) aren't in season.
Qolilawa (net fishing) occurs.
7.    Vula i Cukicuki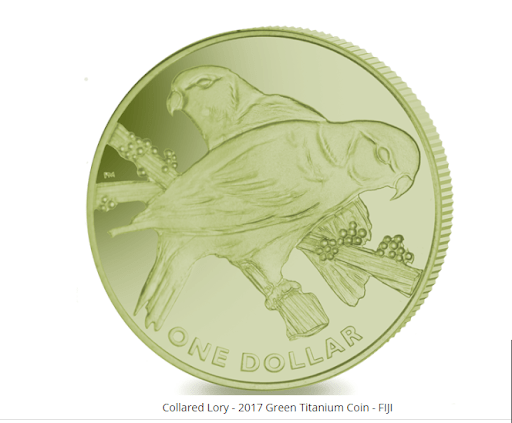 Kula (collared lory), an endemic bird on Fiji's titanium $1 coin.
When the plantation is cleared, ploughing (cukicuki) season begins around July as many plants hibernate in the continued cold season.
Drala (Erythrina Variegata) and Vasili (Cordylene fruiticosa) begin to flower, signalling that Yams should be planted.
Flowering of Drala attracts the native bird species, Kula (Collared Lory).
Sila (corn) matures, and harvest begins.
Nightly temperature from July-August can drop from to 12°C- 14°C.
Octopus (kuita) season.
8.    Vula i Senidrala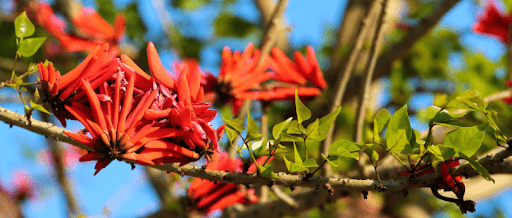 Senidrala. 
Named after the flowering of the Drala or Indian Coral Tree, the month of August is one of the coldest months in Fiji.
Damanu (Calophyllum vitiense) tree starts to flower.
 Octopus season continues.
Matu (Sardine) and schools of small fishes are in season.
Kawakawa (Parrot fish) breeding season.
Mating season for Giant Green Turtles.
9.    Vula i Vavakada
Usually begins around the month of September, yams start sprouting vines and sticks are placed in a triangular or square fashion to help support it; this is known as vavakada/vakada.
Mango trees start to flower.
Buaniviti (frangipani) and Mokosoi (Ylang-ylang) begin to flower as well.
Dilio birds return from their migratory flight to Alaska.
Traditionally, Veitiqa, a javelin throwing sport, officially marks the completion of yam planting.
10.   Vula i Balolo Lailai
Watermelon season.
Occurring around October to November, the Balolo season is officially marked by the sighting of the edible sea annelid, although usually rising in small numbers.
Watermelon season begins.
Breeding season for Balolo begins.
Mokosoi tree continues to flower.
Misimisi (Ximenia Americana) shrub starts to fruit.
Dalo (taro) planting begins.
11.  Vula i Balolo Levu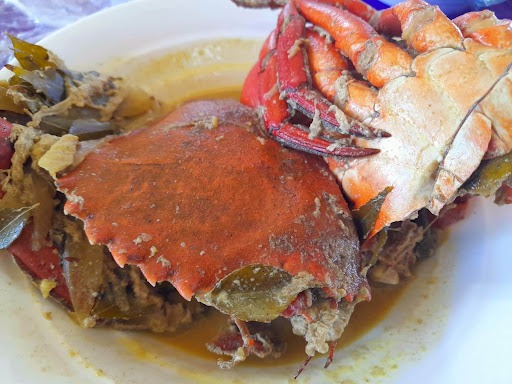 Crabs are rich and full.
From mid/late October to November, Balolo Levu season begins. Levu, means large or big, and large sightings of these edible seaworms are seen around most islands.
Hot and rainy weather begins.
Pineapple and Mango season begins.
Dawa and Vutu (Barringtonia edulis) start to fruit.
Misimisi starts to ripe.
Sea crabs are rich and 'full' in flesh (momona), most delicious during this time.
Long-distance sea voyaging is discouraged due to unstable weather.
Bigger fishes like walu (kingfish) and saqa (giant trevally) are in abundance in Fiji waters.
12.  Vula i Nuqa lailai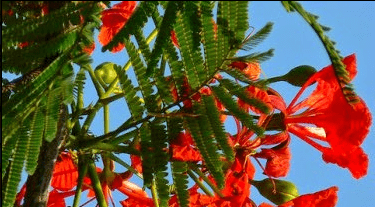 Sekoula tree.
The hottest and most humid weather occurs around this time. The Vula/month is named after the small (lailai) sightings of the Nuqa fish that usually occur during this time.
Young sharks swim to shore.
Sekoula trees start to flower.
Continued harvest for mangoes, breadfruit, kavika, dawa and pineapples.
Many Fijians who farm or fish for their livelihood still refer to this traditional calendar.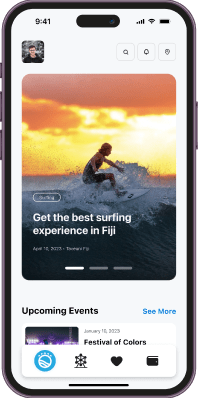 The only super app
you need in Fiji.