Navigating around Fiji's capital might not be fun and a bit unusual considering that it's located on the less touristy side of Fiji. But if you do find yourself in Suva on a business trip, here are 10 of the capital's best accommodations, recommended according to their star rating, distance from and within the city, affordability and privacy.
Grand Pacific Hotel (GPH)
One of the oldest buildings in the Pacific, the Grand Pacific Hotel is immersed in so much history. Officially opening in 1914, the GPH sits by the original line of the capital's seawall, opposite Albert Park and adjacent to another prominent hotel, the Holiday Inn. The 4-star hotel maintains a colonial appeal of high ceilings and beautiful large French doors, with large spacious rooms ranging from $400- $500. The hotel is a historical landmark and is about a 10-minute walk from Suva's business district containing free parking, wifi and breakfast.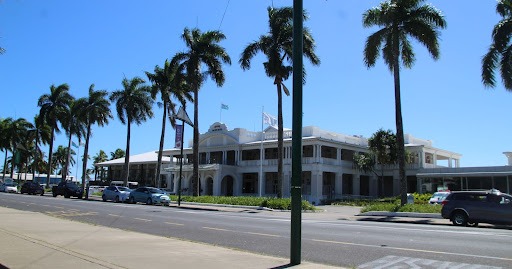 Holiday Inn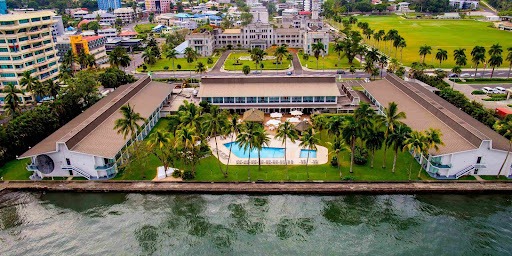 Photo credit: Holiday Inn
Located along Suva's Victoria parade and left from the Grand Pacific (GPH), is one of Suva's luxurious 3-star hotels, the Holiday Inn. Directly opposite Fiji's Parliament (government building), Holiday Inn, has smaller, more affordable rooms that radiate serenity. Both Holiday Inn and GPH are under the management of the International Hotel Group (IHG), and bookings at more reasonable prices can be made through their website.
Suva Motor Inn
Photo credit: Suva Motor Inn
On the corner of Mitchell street and Gorrie street sits one of the capital's finest 3-star motels, the Suva Motor Inn. The motel brags well-structured 3 story buildings, and a pool complete with a slide. Its location might be its only disadvantage since it's hidden behind some of Suva's more prominent buildings, and it is about 300 metres south of the government buildings. Rooms range from $100 to $200; and are clean, spacious and quiet, with the staff being remarkably friendly and helpful as well.
Suva Peninsula Hotel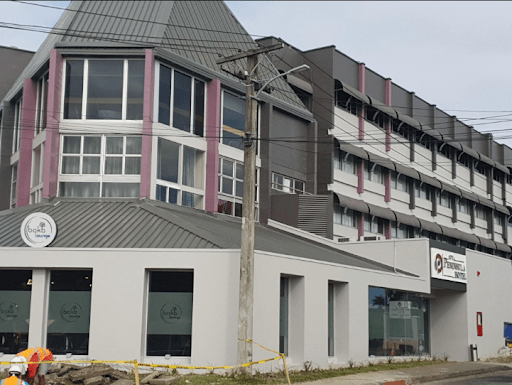 Photo credit: hotels.com

Located on the corner of McGregor and Pender street, about 12 minutes from the Central Business District (CBD), stands this 3-star hotel. This is one of Suva's premium hotels and frequently utilised by Suva's business elites for meetings. Comprising 106 rooms, starting from as low as $180. It also hosts one of Suva's most popular and frequently flocked eatery, the Hillcrest restaurant.
Tanoa Plaza Hotel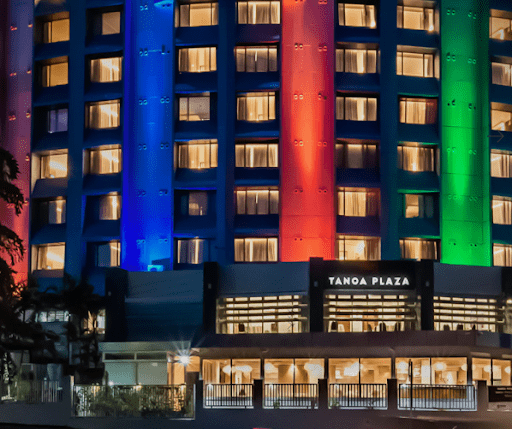 Photo: Tanoa Plaza Hotel
If you're in Suva for business, this is a preferable accommodation for you as it's located in the heart of the CBD. Located on the corner of Gordon street and Malcolm street, Tanoa Plaza, a 3-star hotel, contains 60 rooms within a single 9-story building. Rooms are around $500 with free wifi and parking. The Plaza's restaurant is one of the best in the capital, offering one of the best Pacific cuisines and affordable prices.
Quest Suva
Photo credit: Quest Suva
Although this is an apartment complex, it however has good reviews and is in the heart of city-centre, the Suva Central Building hosts this magnificent set of apartments situated on Renwick road. Quest Suva is excellent for business travellers, as the Quest's 54 apartments are equipped with kitchen essentials. Rooms are around $200-$300 and options vary between studio apartments and apartments with 1-2 rooms.
Toorak Central

Photo credit: Toorak Central
A more recent addition to the list, opened on 31st August 2022, Toorak Central is located on the corner of Amy and High street. Complete with 5 and 2-bedroom self-contained apartments, the boutique hotel also has a spa and a restaurant called élevé. Rooms are around $300 and are located about 3 minutes outside the CBD.
Five Princes Hotel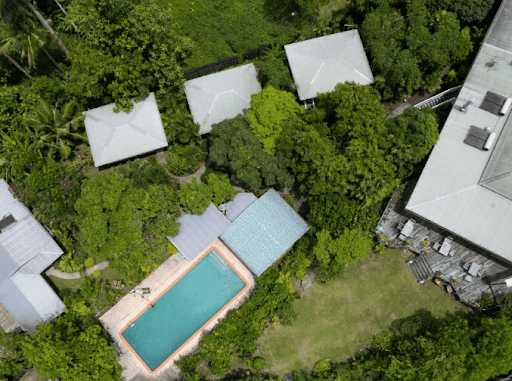 Photo credit: Five Princes Hotel
Perched on one of Samabula's highest points is the Five Princes Hotel, a 4-star hotel. Located along Princes road, it lies directly opposite the Fiji National University- Samabula Campus and is about 3 kilometres from the city-centre. Along with the GPH, this is one of the oldest hotels in Fiji and has been neatly kept quaint and clean since its opening in the 1920's. Still embroiled in its colonial charm, the property emanates class and privacy. But even with such history, the hotel's room prices are still affordable, starting from about $250 per night.
Rainforest Eco Lodge

Photo Credit: Rainforest Eco Lodge
Also along Princes road, on the Colo-i-Suva national forest reserve, located about 8 kilometres north of Five Princes Hotel is the Rainforest Eco Lodge. A 3-star accommodation, the lodge is in a more laid-back setting that is discreet and completely enthralled in nature and is about 280 metres from the Colo-i-Suva forest national park. The lodge is one of Fiji's only eco resorts, and rooms range from below $100 to about $200 per room, depending on shared and availed amenities.
Novotel Suva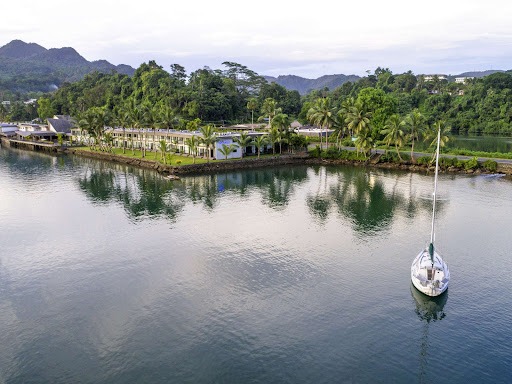 Along Queens road, the 3-star Novotel resort is nestled by the Lami harbour. It's about a 15-minute drive from the city-centre. Formally known by the name, 'Tradewinds', the hotel opened under a new name in 2009 under the management of the Accor hotel group. Room prices affordably start from $300. According to reviews, their Husk restaurant provides delicious food, and business people have praised their conference rooms as meeting-worthy.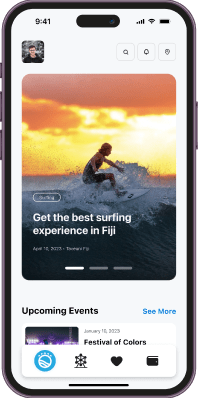 The only super app
you need in Fiji.