Top 10 accommodations in Ra
Ra, the heart of Fiji's suncoast, is one of Fiji's 14 provinces and the northernmost province of Viti Levu. Ra is rich with natural beauty and history of indigenous origins. Fiji's suncoast runs from the coastal villages of Ba to the coasts of Ra, specifically the areas between Vatutavui, Ba and Nalawa, Ra. These include highlands, waterfalls, rolling hills and pristine shorelines. The Ra seascape is also known for its exceptional diving sites which is frequented by dive enthusiasts from all over the world. This list does not conform to the routine accommodations of resorts and hotels, but will also include homestays, cottages, vacation-rentals and bed & breakfasts within the vicinity of Ra.
The Beehive Fiji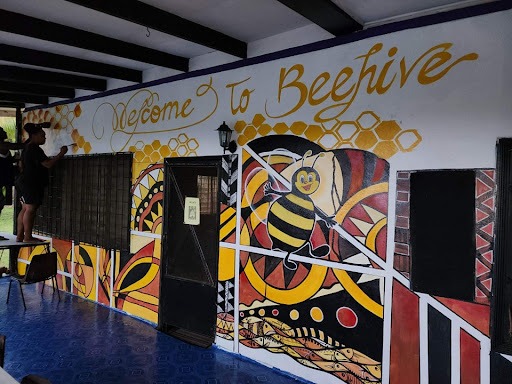 Photo Credit: The Beehive Fiji Facebook page.
Starting from the west and moving eastward to Rakiraki, if you're looking for affordability and seclusion immersed in Nature, then this bed and breakfast is for you. Located on 34, Wailevu road, the Beehive is a small, locally operated business about 18 minutes west of Rakiraki town and 113 kilometres east from the Nadi International airport. With dormitories, a family room and an area to set up camp, their prices are budget friendly and their staff very welcoming.

Their location is convenient for diving trips at the Vatu-i-ra seascape where it is only a half an-hour drive, an hour's drive up Mt. Tomanivi- Fiji's highest point, located in the highlands of Ba and about 19 minutes from the home of the renowned mineral water company, Fiji Water.
Tanoa Rakiraki Hotel
Photo Credit: Tanoa Rakiraki Hotel.
A member of the Tanoa hotel group, conveniently placed beside the Kings road highway, this hotel is a mid-way point between Suva and Nadi and comes in handy for business trips or for scuba diving trips in the Vatu-i-ra barrier reef and the Bligh water channel.

The hotel has all the amenities a 3-star hotel has and is within minutes from Rakiraki town. As expected, Tanoa being a business hotel focuses on accommodating guests travelling for work as well as hosting business events at their respected accommodations. Equally, Tanoa Rakiraki offers meeting and event packages that can accommodate up to 100 people with breakfast, morning tea, afternoon tea and lunch provided. Audio visual equipment are also available upon request with their price specials budget-friendly for interested clients.
No Worries bay: Sega na leqa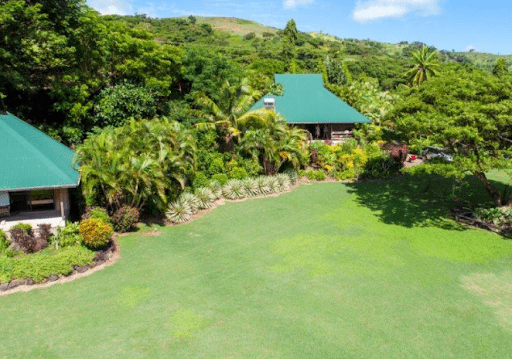 Photo Credit: No Worries Bay.
On the Volivoli peninsula sits the adventure ground of Fiji's Suncoast, hosting many resorts, hotels and accommodations. One of these is the, No Worries Bay or Sega Na Leqa, is the Fijian equivalent of the Disney phrase, 'Hakuna Matata!'.

No Worries Bay, is a small, family-run business located on Volivoli road, on-route to Wananavu resort, off Kings road. The definition of affordable luxury, Sega Na Leqa is equipped with bungalows, studios and dormitories, and is about a 2 and half hour's drive from Nadi International Airport. The accommodation has free parking with studio and bungalows having their own kitchen space to cook their own food.
Dreamview Villa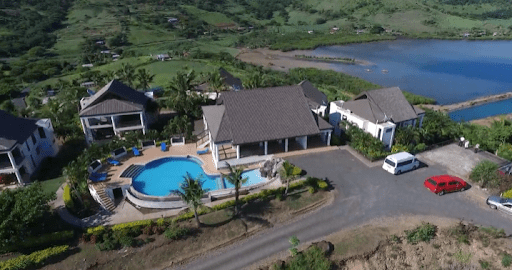 Photo Credit: Dreamview Villa.
About 2 minutes north-west of No Worries Bay retreat is the Dreamview Villa. Need high-end accommodation while you're soaked in sea and sun, then book a stay at Dreamview. Here, you can book a stay at either their self-contained studio unit or at their larger villas which are more accommodating for whole families.

Dreamview Villa accommodates reunions, wedding parties, company parties and yoga retreat. Activities at the villa include diving, fishing, snorkelling or just lounging about by the poolside. Meals are available upon request and can be made on call to the villa's local chef. Check the official Dreamview Villa website for more.
Villa Vanua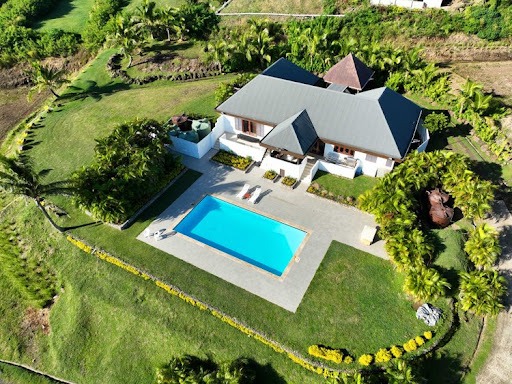 Photo Credit: Villa Vanua.
About 500 metres ahead of Dreamview Villa, on Wananavu road, is a private luxury villa, Villa Vanua. With a stunning view of Nananu-i-ra and Nananu-i-cake island, Villa Vanua is a single private 4-bedroom villa with 3 bathrooms and a self-contained kitchen. Villa Vanua also has a spacious outdoor area great for BBQ settings and a pool to plunge in.
Bularangi Villa

Photo Credit: Bularangi Villa.
This vacation rental is a go-to for anyone looking for a family, group getaway, reunions or any large group gathering of any kind. With affordable pricing under consideration, Bularangi is also pet-friendly and truly considerate of their guests by allocating outdoor smoke spaces for smokers.
With a 3-night minimum stay, the villa has 3 bedrooms, 3 bathrooms to their guests.
Volivoli Beach Resort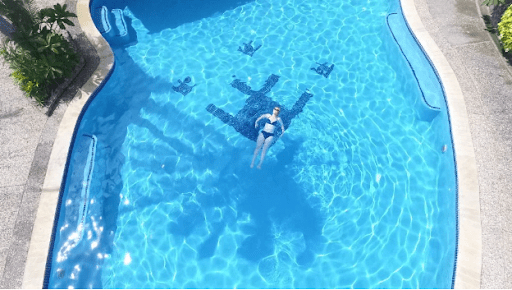 Photo Credit: Volivoli Beach Resort.
Situated on the north-eastern side of the Volivoli peninsula is one of Suncoasts very finest. Volivoli Beach Resort is a family-owned resort, complete with 33 individual villas, accommodating individuals, couples and even families. Home of the famous Ra Divers, the resort warmly welcomes dive enthusiasts of all types whether you're a beginner or an ace of the sport. The resort also has direct access to one of Fiji's best dive spots, the Vatu-i-ra seascape and the Bligh waters
Dolphin Island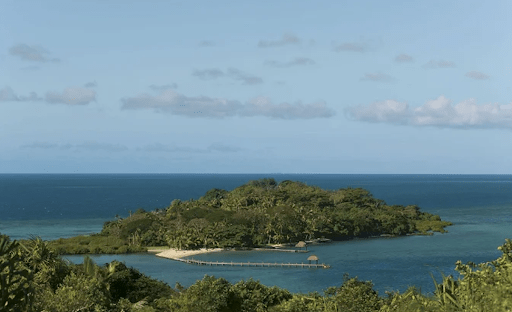 Photo Credit: Dolphin Island.Fiji.
A small and intimate resort that is uniquely designed to stand out, founder Alex van Heeren designed Dolphin island with its luxury in deliberate isolation and its privacy unspoiled in nature. The resort has bures to accommodate you on your every whim whether it is you with your significant other or the whole family.
Sustainably oriented, Dolphin island is a 20-minute boat ride from the Volivoli Peninsula using the resort's own boat for any required private transfers.
Macdonald's Beach Cottage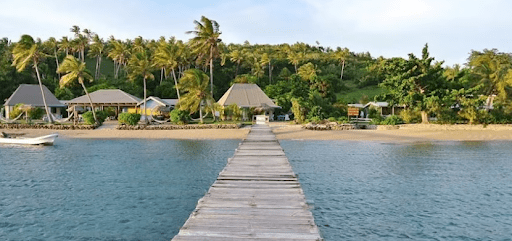 Photo Credit: Macdonald's Beach Cottage.
Located on Nananu-i-ra island, Macdonald's Beach Cottage is clustered among Nananu-i-ra's many magnificent accommodations. Macdonald's Beach Cottage sits on the inner scalloped bay of Nananu-i-ra, looking to the Volivoli peninsula.

Macdonald's Beach Cottage is about 135 kilometres from the Nadi international airport and accommodating with cottages and dormitories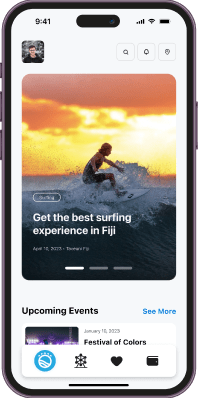 The only super app
you need in Fiji.