The best place for birdwatching in Fiji
Fiji is a popular holiday destination that boasts crystal clear waters, white sandy beaches, lush palm trees, tropical gardens, stunning scenery, luxurious accommodation, good food, and amazing adventures. However, what many people may not know is that birdwatching in Fiji is also worth exploring. For those who have birdwatching in their bucket list, listed below are the best spots for you to explore.
The Forest of Kadavu is the perfect spot for birdwatching in Fiji. It is the best place due to its remote location and unspoiled natural environment. Kadavu is known for its endemic bird species such as Kadavu shining parrot, Kadavu honeyeater, Kadavu fantail, and the whistling dove. You can easily spot birds near your resorts in Kadavu, but it is even better when you explore the forest. If you love wildlife, then Kadavu is a must-visit place for you.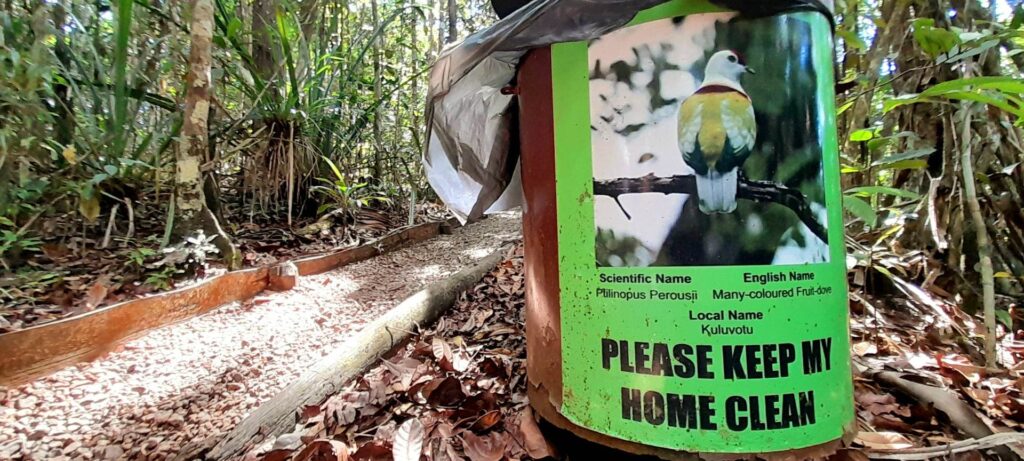 If you are pressed for time yet still want to watch birds, then Colo-I-Suva Forest Park is the perfect option. It is just a short drive from Suva and offers beautiful hiking trails, swimming spots, and a birdwatching area. You can enjoy exploring the forest and relax at the end of the day at their lounge with good food and beers.
Taveuni, known as the "garden island," is another great place to watch birds from the highest peak of the island, Des Voeux Peak. Taveuni has an abundance of flora and is home to more than a hundred bird species, making it a great destination for hikers and bird lovers. The hustle and bustle to reach the peak is going to be all worth it as you'll love the beautiful hiking experience and the sounds of birds chirping. You can look out for bird species such as Orange Doves, Silktails, Red Shining Parrots, Turtle Doves, and many more.
When you are holidaying in Vanua Levu, Fiji's second-largest island, enjoying the beautiful scenery and humid weather, take yourself to the Waisale Rainforest Reserve to watch bird species such as Orange Doves, Red Shining Parrots, and ground doves along the trail path. The trail is located just a short drive from Savusavu, and you are sure to enjoy your visit here.
The Garden of Sleeping Giant is a very popular tourist attraction in Nadi. Although it is not the best spot for birdwatching, it is perfect for those who want to experience wildlife conveniently near their resorts. The Garden of Sleeping Giant offers a beautiful walk into a huge variety of orchids, and you can hear and see birds chirping. It is a perfect trip for you and your loved ones to remember for a lifetime.
Finally, Fiji's only captive breeding center, Kula Wild Adventure Park, is a must-visit place if nothing else works out for you. Here at the park, you will get to experience, explore and learn about birds and see them very closely. Located conveniently along the Coral Coast, it is your go-to place to have fun doing amazing activities and sightseeing wildlife.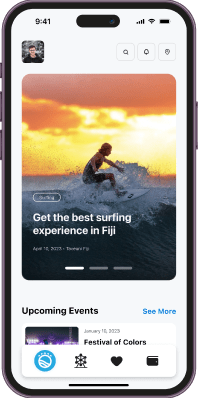 The only super app
you need in Fiji.