The best horse riding experience in Fiji
Are you a nature lover who can't wait to uncover the hidden gems of Fiji's breathtaking landscapes? Fiji is a haven of natural wonders, from majestic mountain-top views to lush rainforests, enchanting caves, and cascading waterfalls. And what better way to explore these treasures than by embarking on a leisurely horse ride? Horse riding tours in Fiji offer a unique and exciting way to discover the islands and their surroundings. So, if horse riding and nature are on your bucket list, saddle up and let's dive into this amazing land activity that you can enjoy with your loved ones. Here are some of the best horse riding tours and resort horseback treks that you should definitely check out for your next island adventure.
Natadola Bay Horse Riding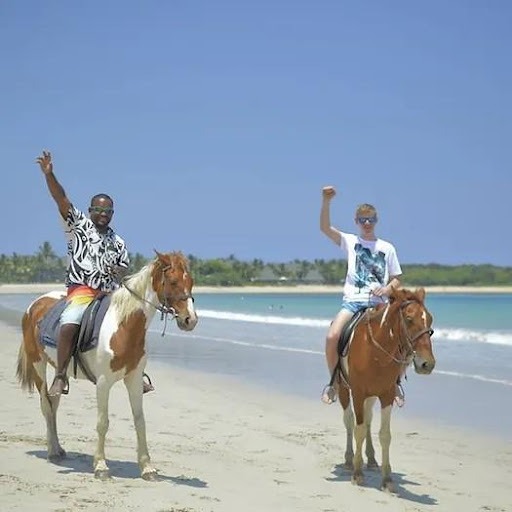 Photo Credit: Micks Fiji Tour and Transfers
This is the most popular and convenient tour option for you. Natadola Bay Horse Riding Tour by Micks Fiji Tour and Transfers takes you on a beautiful journey along Fiji's stunning tropical beaches and crystal-clear waters, all the way to the ancestral cave in Sanasana village. Get ready to explore the breathtaking Coral Coast and delve into historical caves. Your friendly local guide will accompany you, enlightening you with fascinating historic and cultural events in Fiji. The soothing horseback journey along the coast is one of the best ways to connect with nature and the locals in Fiji.
Total Wellness Fiji
Get ready for a fun and thrilling trekking adventure in Nadi with Total Wellness Fiji tours. This tour offers an array of exciting journeys that lead to the beautiful Nausori Highlands. The spacious ocean and mountain views come with a refreshing breeze that will be a welcome relief after your sunny ride. This New Zealand/Fijian family-based company uses a natural horsemanship approach to provide you with a pleasant and relaxing ride through the stunning Fijian highlands.
New Dawn Tours Fiji
This tour allows you to immerse yourself in Fijian tradition and culture by visiting a local village. Get up close and personal with the locals and discover mind-blowing scenery all around you. The half-day tour will take you on a beautiful journey of meeting, greeting, and engaging in Fijian culture, culminating in a visit to the awe-inspiring Biausevu Waterfall. A horse trek to this stunning location is a truly unique experience that rewards your body and soul, allowing you to relax and calm yourself down by taking a refreshing swim in the waterfall.
Turtle Island Horseback Ride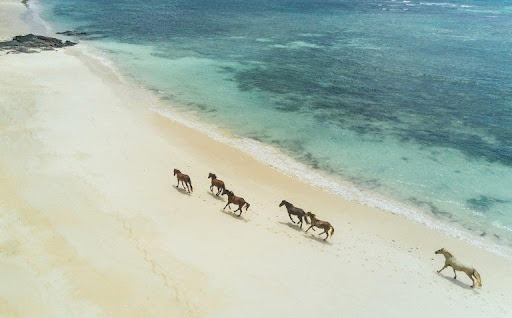 Photo Credit: Turtle Island Fiji
It's no surprise that Turtle Island tops the list when it comes to the perfect getaway experience in Fiji. This luxurious resort offers top-notch services along with breathtaking scenery and a royal luxury stay for its guests. The crystal-clear waters surrounding Yasawa Island are so captivating that you'll easily fall in love with them. But there's more to explore on this outstanding resort island, and what better way to discover its utmost beauty than by horseback riding? Enjoy a long ride along the beach at dawn, trot along the water's edge, or simply take a ride as the day cools down for a soothing evening retreat while witnessing a majestic Fijian sunset.
Taveuni Palms Resort
Just as the locals say, Taveuni Palms Resort is a pure heaven for sightseeing, natural beauty, and breathtaking scenery. Learn about island life from experienced local guides as they take you on an exciting journey through Wiwi Village on horseback. This excursion will lead you on a 2-3 hour ride up a beautiful rugged mountain, where you'll witness the stunning surroundings, including the Qamea, Kocoma, and Laucala Islands, not to mention the picturesque ride along the beautiful beaches where the crashing waves serenade you along the way.
These horse riding tours offer an unparalleled opportunity to connect with nature, immerse yourself in Fiji's rich culture, and witness the mesmerizing beauty of the islands. From coastal rides with breathtaking ocean views to mountain treks that unveil panoramic landscapes, there's a horse riding adventure for every nature enthusiast.
So, get ready to embark on a thrilling journey, trotting through jungles, galloping along pristine beaches, and exploring the hidden gems of Fiji's natural wonders. Whether you choose Natadola Bay Horse Riding for a coastal escapade, Total Wellness Fiji for an exhilarating trek through the Nausori Highlands, New Dawn Tours Fiji for an immersive cultural experience, Turtle Island for a luxurious horseback ride at sunset, or Taveuni Palms Resort for an unforgettable mountain exploration, you're in for a treat.
As you ride through the diverse landscapes, the rhythmic sound of hooves on the ground will transport you into a world of tranquility and adventure. Feel the wind in your hair, breathe in the fresh tropical air, and let the beauty of Fiji envelop your senses.
These horse riding tours are not only about the destination but also the journey itself. Bond with your trusty steed, forge a connection with the local guides who share their stories and traditions, and create memories that will last a lifetime. Whether you're an experienced rider or a novice, these tours cater to all levels of expertise and ensure a safe and enjoyable experience for everyone.
So, saddle up, embrace the spirit of adventure, and let the magic of Fiji unfold before your eyes. Explore the wonders of this tropical paradise from a unique vantage point, and let the beauty of nature and the warmth of Fijian hospitality leave an indelible mark on your heart. Get ready for a horse riding experience like no other, where you'll forge unforgettable memories and create a bond with Fiji that will beckon you to return again and again.
Download the GoFiji app for other exciting adventures in Fiji.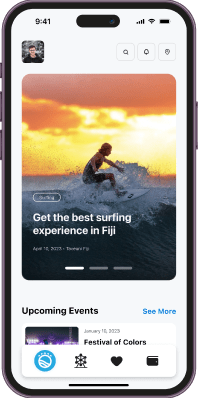 The only super app
you need in Fiji.