Sigavou Studios: Launch of Colours of Fiji, Creative Experiences
Art has a special place in Pacific cultures, making it distinctive from any other cultural art around the world. It even plays a significant role in island cultures, often depicted in traditional tapestry (Masi), house post designs and tattoos. 
In fact, pacific tribal art is so distinctive that it is noticeably easy for islanders to identify it. This art design is uniquely simple yet repetitive and bold. Adequately placing themselves in the visual arts category, the Sigavou Studios is one of a few art studios in Fiji. They showcase exceptional and fine art on silk and barkcloth, and even distribute art from other outlets as well. Sigavou Studios attracts visitors to their front doors and through their online community.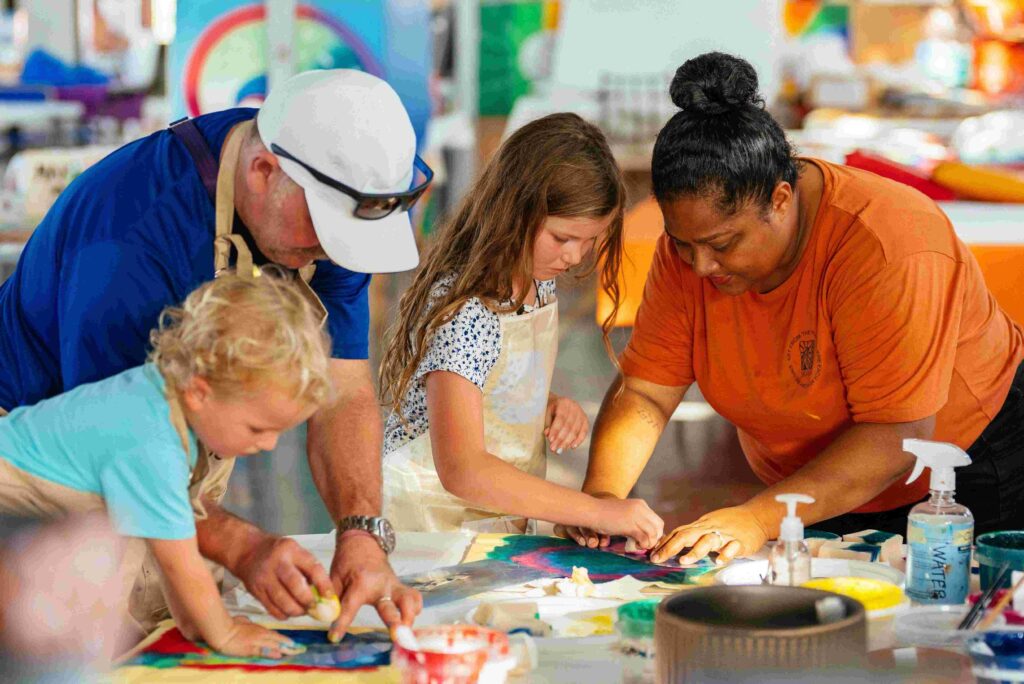 Photo Credit: Sigavou Studios
What is Sigavou Studios?
"Art from the place where each new day begins", the studio's catchphrase perfectly captures the studio's name. In Fijian, Sigavou (see-nga-voh-ooh) refers to 'a new day', 'siga is day and vou is new. The name elaborates on Fiji being one of the first countries to experience a new day, as it is positioned near the international dateline. 
So perhaps, the slogan suggests that new inspiring art, whether modern, traditional or contemporary, is produced with each new day being its inspiration. 
Located on Waqavuka Street (off Nasilivata Street) in Nadi, the studio is about an 11-minute drive from Nadi international airport, 4 minutes from Nadi Town and 9.9 kilometres from Denarau Island.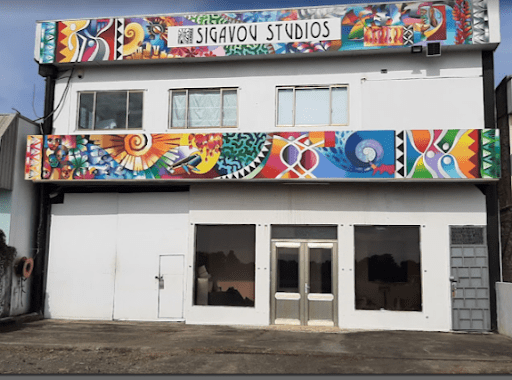 Photo Credit: Sigavou studios.
The Sigavou Art Studio is a small, family-owned and operated enterprise. In an interview on one of Fiji's local TV programs, Maria Rova, the studio's creative and managing director, states that they have been operating their studio for over 20 years, which started from the comfort of her home. 
Marrying into a Fijian family, Maria's late mother-in-law hails from Vatulele, an island known for its exceptional Masi-making and uniquely bold designs. Aside from sourcing Masi Vula (white Barkcloth) as canvases from the village of Ekubu in Vatulele, Maria also draws inspiration from the ancient indigenous art forms of these Vatulele women, often incorporating them into her unique pieces.
Studio art process
The art showcased at the studio is not only limited to traditional art but includes a collection of contemporary, modern and even abstract art. The Covid-19 pandemic struck the tourism industry quite extensively, with 60 percent of tourism staff employment being affected. Likewise, Sigavou Studios also took a blow during the two waves of Covid-19 outbreaks that hit the country. But the studio bounced back, better than ever, expanding their team through recruiting and discovering local talent.
Silk canvases used by the studio are exclusively Habutai made, a fine light-weight silk with traditionally Japanese origins. Maria uses Habutai silk to capture a motion of vibrant colours. According to the studio's website, the silk, in a wooden frame, is carefully stretched on top of a sketched design. To stop the colours from spoiling, Maria uses the 'serti technique', a French silk painting technique that uses and builds on a sticky substance to create outlines, known as 'resists'. These resists keep colours in and prevent them from mixing.
White barkcloth canvases have not shifted dramatically from traditional art forms, the studio, however, continues to add new experiments and creative ways to their Masi Vula canvases. This gives a more contemporary and vibrant push to the routinely neutral and earthy tones of traditional Masi art.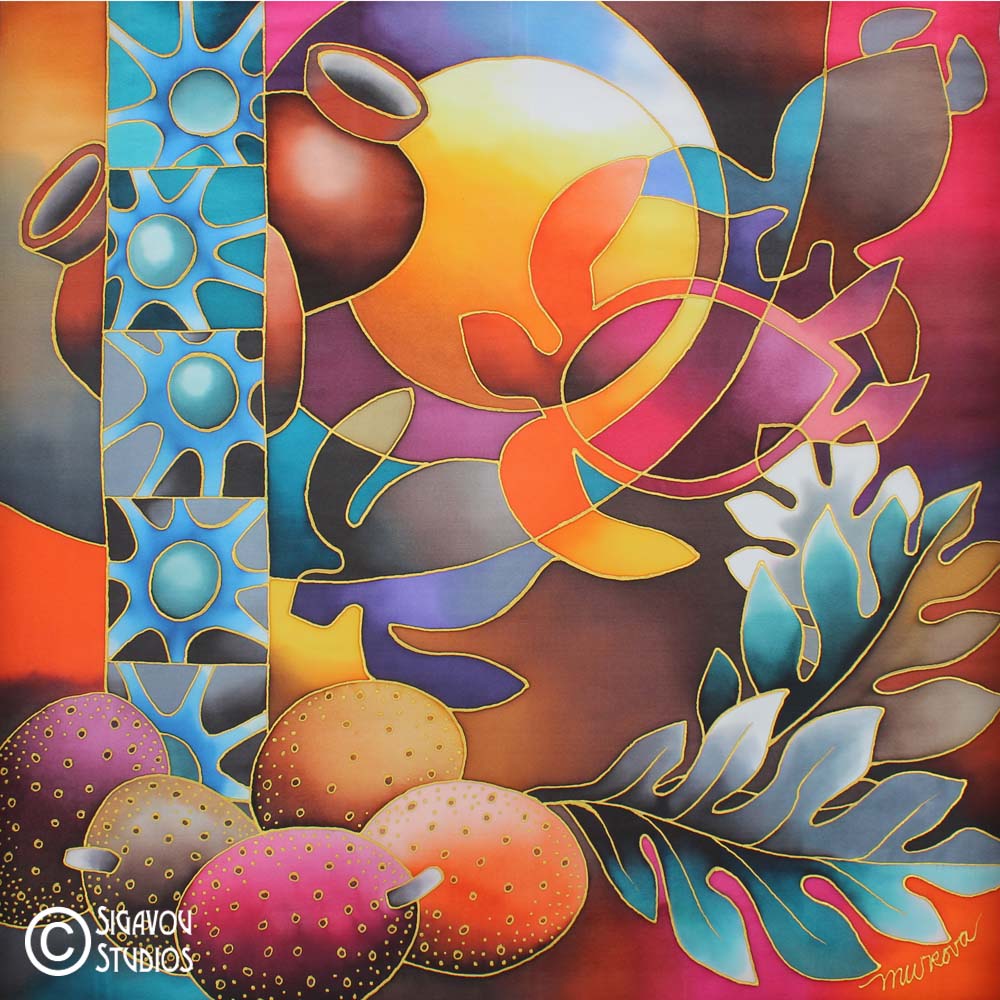 Photo Credit: Sigavou Studios
Launch of 'Colours of Fiji' Creative Experiences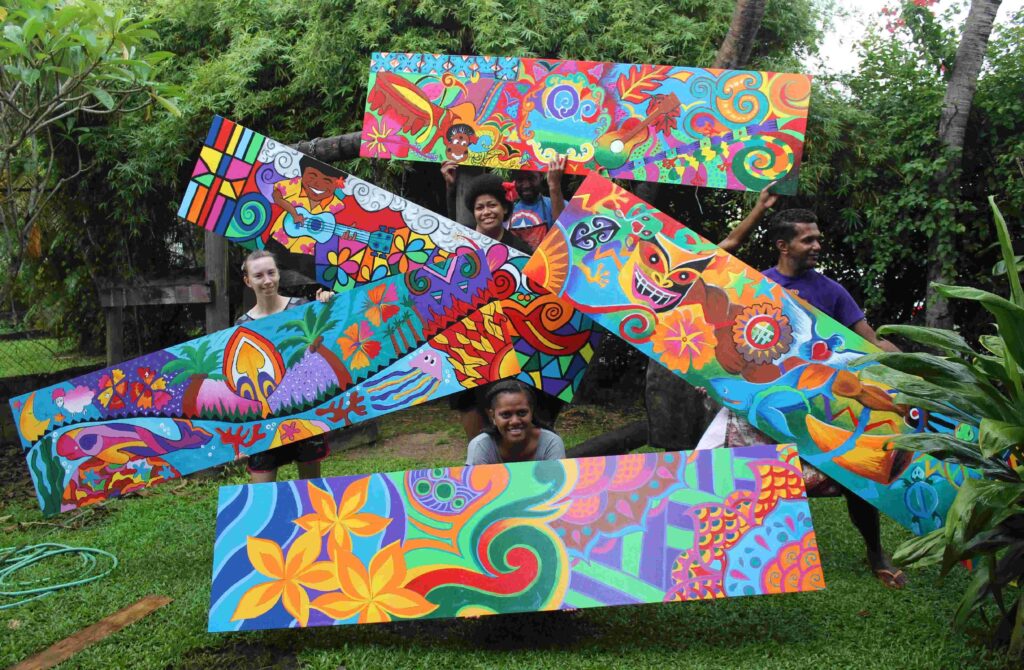 Photo credit: Sigavou Studios
The studio has one upcoming show, the 'Colours of Fiji'. A show dedicated to the Fijian culture, its colour and environment. Believing that art can impact lives, the studio is hosting a two-hour interactive tour that begins with a brief presentation, a gallery tour, meeting local artists, a demonstration of barkcloth printing and a chance to create your own piece of art.
The studio officially opens on 12th June. Tours will be available on weekdays from 10am to 12pm.
Aside from the tour and visiting the gallery, you can order original paintings online or inquire about commissioned pieces through Sigavou Studios website. An excellent example is the few high-end resorts that have already bought a collection of commissioned pieces from the Sigavou studios. 
Book your Sigavou Studios Colours of Fiji Tour on the GoFiji app on the 12th June. 
Do visit the studio when you're in the area to support small and local Fijian businesses. This is also a network-building opportunity for many young and talented artists employed by the studio.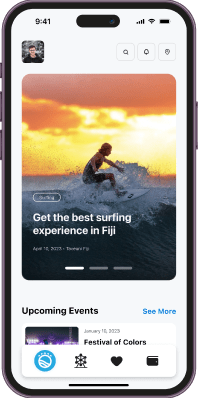 The only super app
you need in Fiji.