GoFiji is digitising Fiji's local travel and retail industry
Smoove Xperience Pacific Ltd, a travel technology solutions provider, has unveiled its new travel and lifestyle super app for Fiji, appropriately named "GoFiji".
The super app serves as a mobile commerce platform for travel, hospitality, and retail vendors to connect with visitors and residents in Fiji. With most travellers carrying mobile devices during their vacations, the GoFiji app allows them to access additional value-added services, discounts, promotions, and local information to make their stay in Fiji more memorable and cost-effective.
Click here to read full article.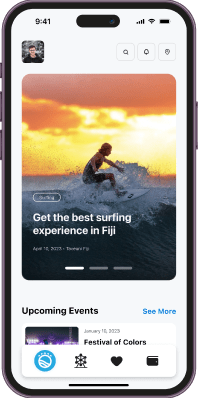 The only super app
you need in Fiji.