When was Post Fiji established
In December 1871, the first Postal Act was passed by the Legislative Assembly of the Fiji Government. Until 1989, Fiji's postal operations were a government department division called the Department of Posts and Telecommunications. In 1990 the department became corporatised, and up till 30 June 1996, Fiji Posts and Telecommunications were restructured three times. On 30 June 1996, the inevitable separation of Post and Telecommunications were finalized, and two entities rose in its stead – Post Fiji Ltd and Telecom Fiji Ltd. Post Fiji Limited commenced as an entity on 1st July 1996. Post Fiji is registered and incorporated under the Companies Act as a private company with shareholding wholly-owned by the Government of Fiji.
Services provided by Post Fiji
Post Fiji's core activities include message communications in letters and distributing courier and parcel items. Post Fiji also provides stamps, financial transactions, telegram services, data processing and mail production services called Smartmail. Listed below are the services offered by Post Fiji;
ADPOST
ADPOST is a cost-effective advertising medium that allows private, and public companies to target consumers by mailing flyers, brochures and catalogues to 70,000 plus box holders and home deliveries in Fiji.
eShop Fiji
eShop Fiji is Post Fiji's Virtual Post Office that allows customers located anywhere in the world to utilize selected postal services from the comfort of their homes.
Parcel Post
Mailing items that exceed 2kg is labelled as Parcel Post. Parcel posts are cost-friendly, and the rate is based on the weight of the item. The maximum weight is 20kg. Local and international parcels are paid for using stamps or franking machines.
Smartmail
Smartmail provides companies with the perfect solution for easy formatting, folding, printing, inserting envelopes and dispatching statements to customers. The Smartmail does all the work, reducing completion time from days to a few minutes.
Registered Post
Registered Post is a service that is designated for documents that are under 2kg and need to be posted with security and tracking. The letter must contain paper-based written or printing documents only.
Mail Management
The perfect cost-effective service for companies that dispatch bulk statements to customers through Fast Post or Registered Post and need to keep records for their dispatch.
Locksmith
A sub-service of Post Fiji that is only offered at the General post office in Suva. The locksmith team provides all the required to get your keys cut.
PostShop
PostShop is Post Fiji's retail arm. There are 42 fledged PostShop across Fiji. PostShop offers a variety of stationeries for all office, education and postal needs. Selected PostShop also sells groceries and household items. PostShop offers quality and branded stationery items at a competitive price for walk-in and corporate customers.
BillPay
BillPay is an electronic cash receipting system that allows customers to pay all their bills under one roof. This system is convenient, flexible and easy, as customers can visit the 58 post offices and conveniently pay without hassles.
EMS
EMS courier is Post Fiji's international and domestic door-to-door courier service that allows customers to receive their packages safely at their door steps.
Philatelic
Philatelic is a department at the post office that produces and sells stamps that depict and commemorate the Fijian lifestyle and beautiful surroundings. The philatelic department serves both local and international customers.
Post Express
Another retail arm of Post Fiji that allows customers to easily and conveniently shop for essential groceries in-store and online.
Post Fiji Limited location
Post Fiji is widely located in major towns and cities in Fiji. One can easily access the services provided by Post Fiji.
Listed below are the locations of the 58 post offices in Fiji:
Ba, Cicia, Daria, Dravuni, Dreketi, Govt Bldgs, GPO Suva, Kabara, Keiyasi, Korolevu, Korovou, Labasa, Lekeba Lau, Lekeba Vill, Lami, Lautoka, Lautoka Dowtn, Lekutu, Levuka, Lomaivuna, Lomaioma, Matuku, Moce, Nabouwalu, Nabua, Nadi, Nadi Airport, Nakasi, Naieca, Namaka, Kalamata, Naroi, Nasau, Nasinu, Natewa, Nausori, Navua, Nayavu, Ono I Lau, Pacific Harbour, Qarani, Rabi, Raiwaqa, Rakiraki, Rotuma, Sabeto, Samabula, Savusavu, Seaqaqa, Sigatoka, Tavua, Totoya, Tukavesi, Vatukuocal, Vunidawa, Vunisea, Wainikoro, Waiyevo.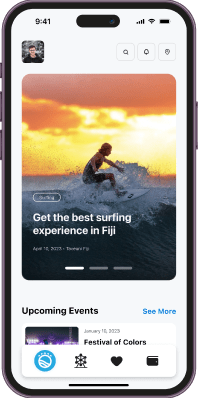 The only super app
you need in Fiji.