Malamala Beach Club: A Luxurious Island Escape in Fiji
If you're yearning for a relaxing and rejuvenating vacation, look no further than Malamala Beach Club, the ultimate destination for a luxurious and blissful time in paradise. Surrounded by the mesmerizing turquoise blue waters, this idyllic club offers a picture-worthy setting that will instantly soothe your soul.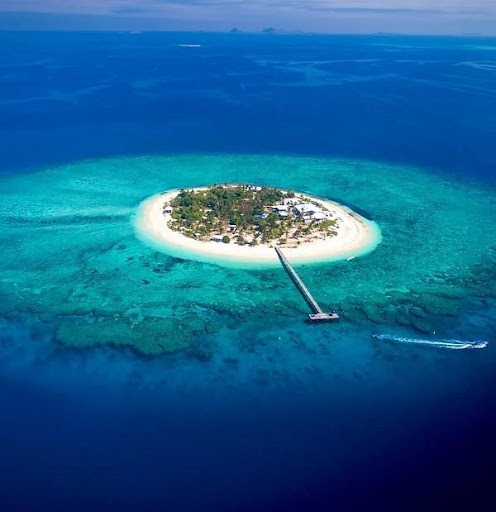 Photo Credit: Malamala Beach Club
Located just 25 minutes away from Port Denarau, Malamala Beach Club holds the distinction of being Fiji's first island beach club. Situated on the entirety of Malamala Island, this exclusive retreat boasts crystal-clear waters and breathtaking coral reefs, making it a haven for nature enthusiasts and leisure seekers alike.
Operating daily from 9 am to 5 pm, the club offers day passes with boat transfers or private charters for groups of up to 30 people. No matter your preference, a luxurious island escape awaits, with a host of top-notch facilities and services available to ensure your absolute comfort.
Take in the sweeping ocean views from the large infinity pool, elegantly lined with sun loungers and day beds, inviting you to unwind and bask in the splendor of your surroundings. Don't miss the opportunity to dip into the crystal-clear blue ocean, relax on the sandy beach, or embark on an exploration of the captivating coral reefs that encircle the island.
Indulge your taste buds at the variety of restaurants and bars nestled within the beach club. The signature restaurant, the Raft, perched on a floating platform, offers unparalleled vistas of the ocean and neighboring islands, making your dining experience truly memorable. At the fully stocked bar, savor an array of cocktails, beers, and wines while embracing the magical ambiance.
For those seeking adventure, Malamala Beach Club provides a range of water sports equipment available for rent, including snorkeling gear, stand-up paddleboards, and kayaks. Engage in friendly beach volleyball matches, try your hand at badminton, or challenge your companions to a game of giant chess.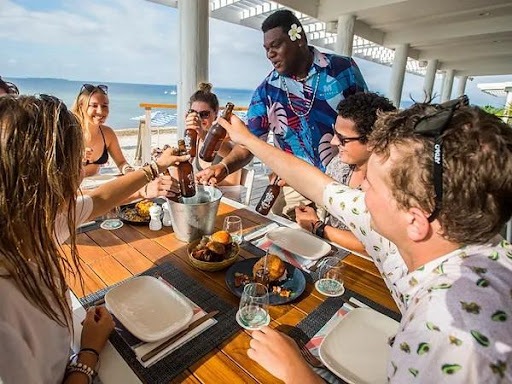 Photo Credit: Malamala Beach Club
As a favorite destination among tourists and locals alike, the beach club can get busy during peak seasons. However, the vibrant atmosphere only adds to the charm, and you might even stumble upon exciting events such as weddings, corporate gatherings, and private parties.
No visit to Fiji Islands would be complete without experiencing the wonders of Malamala Beach Club. If you're someone who loves freestyling and craves fun and excitement, this is the perfect holiday party stay. With its unrivaled location, comprehensive amenities, and the allure of a luxurious island escape, Malamala Beach Club guarantees an unforgettable experience.
Whether you seek relaxation, exploration, or the sheer beauty of the surrounding islands, Malamala Beach Club caters to every desire. So, make this tropical paradise your next vacation destination and embark on a journey of serenity and indulgence.

How to go to Malamala Beach Club?
Simply book your Malamala Full Day Pass tickets on the GoFiji app and off you go for your luxurious escape.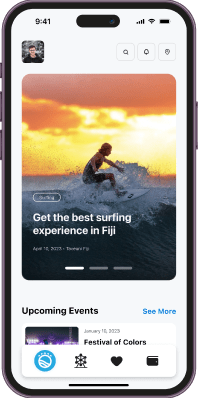 The only super app
you need in Fiji.