Island Dreams Come True: Cloud 9 Fiji's Unparalleled Floating Platform
Embark on an electrifying escapade that will set your heart racing and your senses soaring! Prepare to be captivated by an adventure like no other, awaiting you at the illustrious Cloud 9 – a mesmerizing marvel nestled amid the boundless expanse of the ocean. This is your golden ticket to an extraordinary day of indulgence and exhilaration, a rendezvous with paradise itself!
Photo Credit: Cloud 9 Fiji
Dreaming of a realm that defies the ordinary and beckons you to bask in the awe-inspiring vistas of a tropical haven? Look no further than Cloud 9, your gateway to unparalleled opulence and unbridled excitement. Behold a visionary masterpiece: a two-tiered floating oasis nestled within the enchanting embrace of Fiji's Mamanuca Islands. Conceived by visionary Australian minds, inspired by the aquatic marvels of the Maldives, Cloud 9 extends an invitation to etch an unforgettable chapter into the annals of your life.
Picture this: a colossal 40-foot diameter platform, a sanctuary where up to a hundred souls can revel in splendor. A celestial canopy of retractable wonder safeguards against capricious rains or inclement skies. The clock strikes freedom as Cloud 9 unfolds its embrace from 9 in the morning until 6 in the evening, a day-pass voyage replete with boat transfers, or seize the reins of luxury with private charters catering to gatherings of up to 30.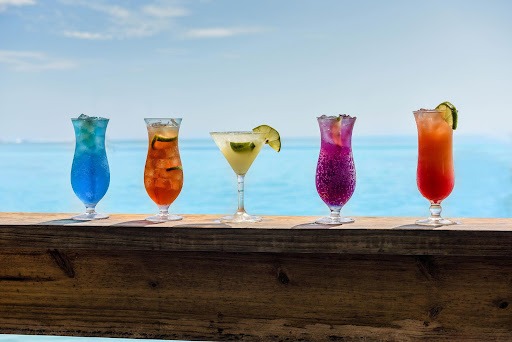 Photo Credit: Cloud 9 Fiji
The jewel of Ro Ro Reef in the Mamanucas, a mere 45-minute seafaring odyssey from Port Denarau Marina, Cloud 9 is a dreamscape for waterborne thrill-seekers. Dive into an aquatic wonderland where snorkeling, paddleboarding, and kayaking offer gateways to adventure. Immerse yourself in crystalline depths teeming with the kaleidoscope of tropical life. Sun-soaked decks beckon you to unwind, while vistas of the encircling islands dance before your eyes in a grand symphony of beauty.
Feel the rhythm, hear the pulse, for Cloud 9 is not just a place – it's a pulsating experience. An orchestration of sound echoes from a DJ booth, while shaded havens embrace your repose. Dive into the abyss with rented or personal snorkeling gear, journey into the depths with scuba equipment, or simply yield to temptation at a wood-fired pizza oven that bestows slices of heaven upon your palate. Savor each bite as the azure abyss extends its tender embrace beneath you.
An oasis of luxury, Cloud 9 unveils a fully-stocked bar with an array of cocktails, wines, and brews to satisfy your every desire. As the sun kisses the horizon and paints the sky in hues of gold and rose, find yourself in the company of kindred spirits, tourists and locals alike, forging connections amidst the breathtaking splendor of this aquatic sanctuary.
Cloud 9 is more than an escapade; it's a backdrop for life's most precious moments. From weddings that unite souls to corporate gatherings that forge alliances, from private parties that become legends to a communion with nature that rekindles your spirit – here, dreams take flight, and reality transforms into magic.
Consider this your mandate: when Fiji beckons, when the thrill of the unknown tantalizes your heart, answer the call at Cloud 9. It is not just a destination; it's an experience woven from dreams, a portal to adventure, an embrace of luxury, and an immersion into the extraordinary.
Island Dreams Come True: Cloud 9 Fiji's Unparalleled Floating Platform
Where is Cloud 9 Fiji?
Cloud 9 is close to the main island of Fiji, Viti Levu and is in the Western Division, closest town being Nadi. Located at Roro Reef (off Malolo Island), Mamanuca Islands, Cloud 9 is just a stone throw away from Port Denarau, Denarau Island in Fiji.
Grab your tickets from the GoFiji app.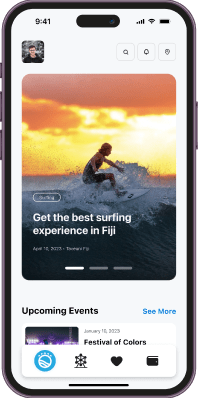 The only super app
you need in Fiji.