Have the ultimate coffee break at Di Bella Cafe, Suva, MHCC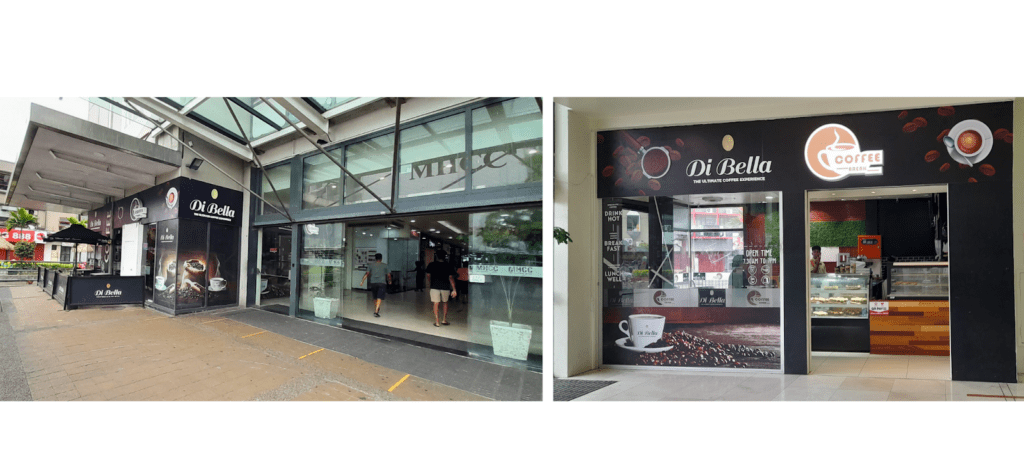 There's this quaint little space you'll never believe exists in the city, and it's in the heart of Suva's busiest mall, MHCC. Located on Thomson street, you'll easily miss it. It is the perfect place for any roaming introvert (when they do get out, that is) or for anyone wanting to pause from moving around such a lively city. Di Bella is located on your left as soon as you enter through the Thomson Street entrance.

The Ultimate Coffee Break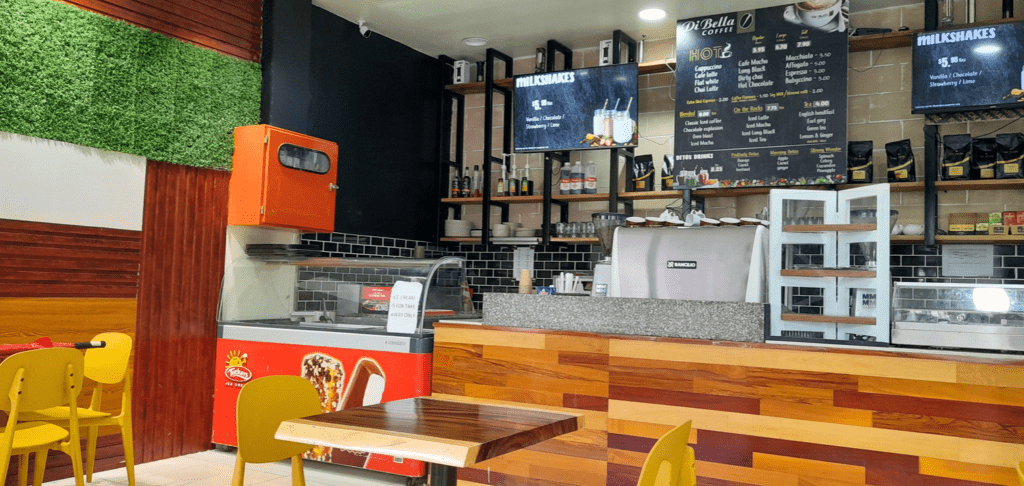 Opened in January 2022, the cafe is a joint investment of local food franchises Lunchbox Fiji and Peri Peri Chicken, while also involving Australian coffee giant, Di Bella.

The café slogan- 'The Ultimate Coffee Break', conveniently suits this tranquil place that easily blends in with the rest of the building; it also tunes out one of Suva's busiest foot traffic, the MHCC corridor, since it connects two of Suva's most hectic one-way streets, Thomson street and Renwick road. Here, you can enjoy a cuppa and, like watching TV, enjoy the city's vibrancy come to life.

The atmosphere or 'vibes', is relaxed and just perfect for a slow morning with Springsteen's cover of 'Nightshift' playing in the background. The ideal set for anyone unwinding in a city that rushes through the week and sleeps on Sundays.

Beverage, Pastries and staff service at Di Bella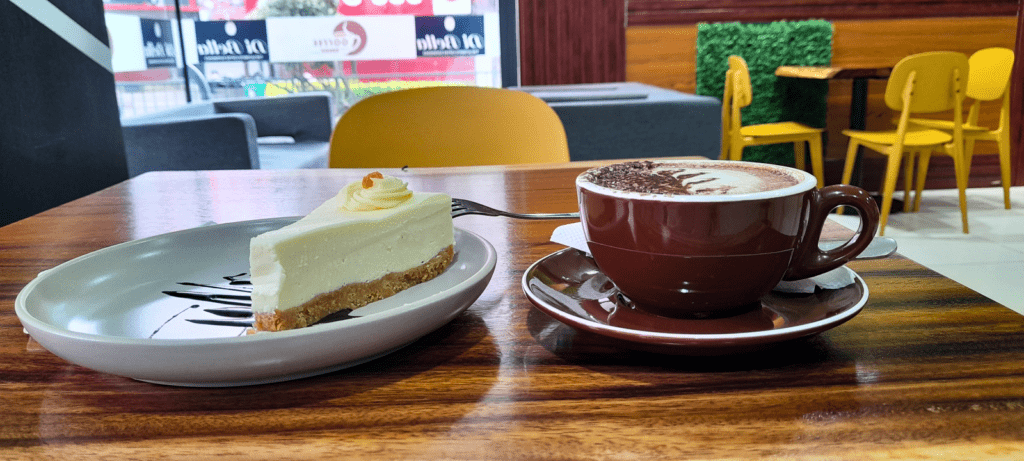 I didn't get a chance to try the café's renowned Di Bella coffee, but their hot chocolate was wonderfully creamy. If you're an ultimate Pasifika foodie like many Fijians, which is having good food in large quantities, then a large cup of any desired beverage is a definite recommendation. There are also some amazing options to go with your drinks, such as coffee flavours to choose from for about FJD1.50 (~USD0.70), and extra Espresso shots for FJD 2 (~USD2).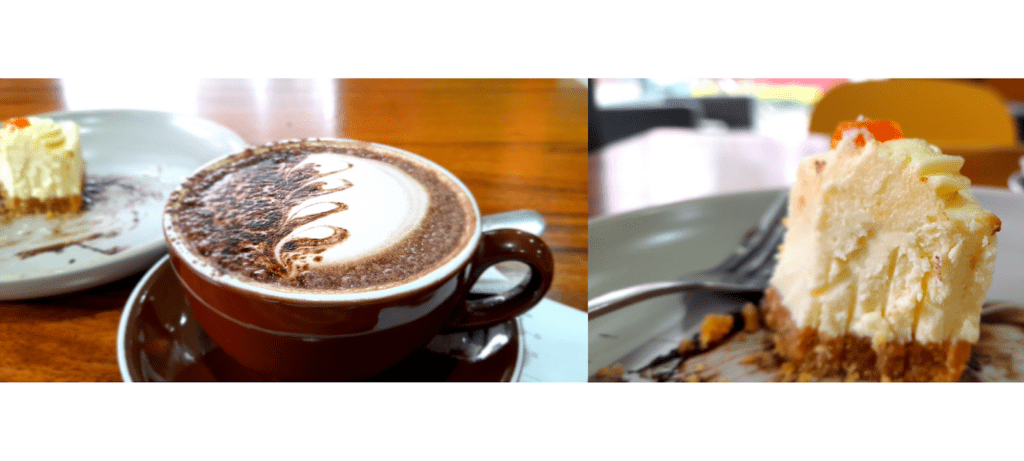 Their cheesecake was sweet and tasty for dessert and pastry lovers, and an absolute must for those with a sweet tooth; takeaways are also available. The staff were very welcoming, friendly, fast and efficient. Their beverage skills are impressive and top-notch, perhaps hinting at years of experience as baristas.
This is a recommendation because not only does it serve quality Aussie coffee but it is also located in the heart of Suva, making it easily accessible for coffee lovers.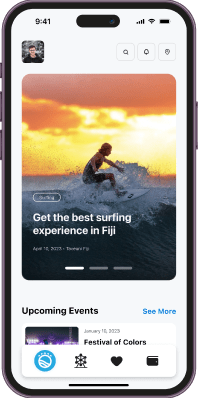 The only super app
you need in Fiji.