Exploring the Paradise: Unforgettable Cruises in Fiji
When it comes to Fiji, one thing is certain—you didn't plan an extraordinary trip just to stay on the main island. Fiji, an archipelago of 333 islands, offers endless opportunities to immerse yourself in authentic Fijian culture, savor unique culinary delights, connect with friendly locals, revel in lush greenery, unwind on stunning beaches, and discover the mesmerizing underwater world that awaits in the outer islands.
And what better way to experience all of this than by embarking on a luxurious, hassle-free cruise, where you can sip on delicious Fijian mocktails and simply admire the beauty of Fiji and its people? Let's explore the best cruise options available for you to uncover the turquoise treasures of Fiji.
Captain Cook Cruises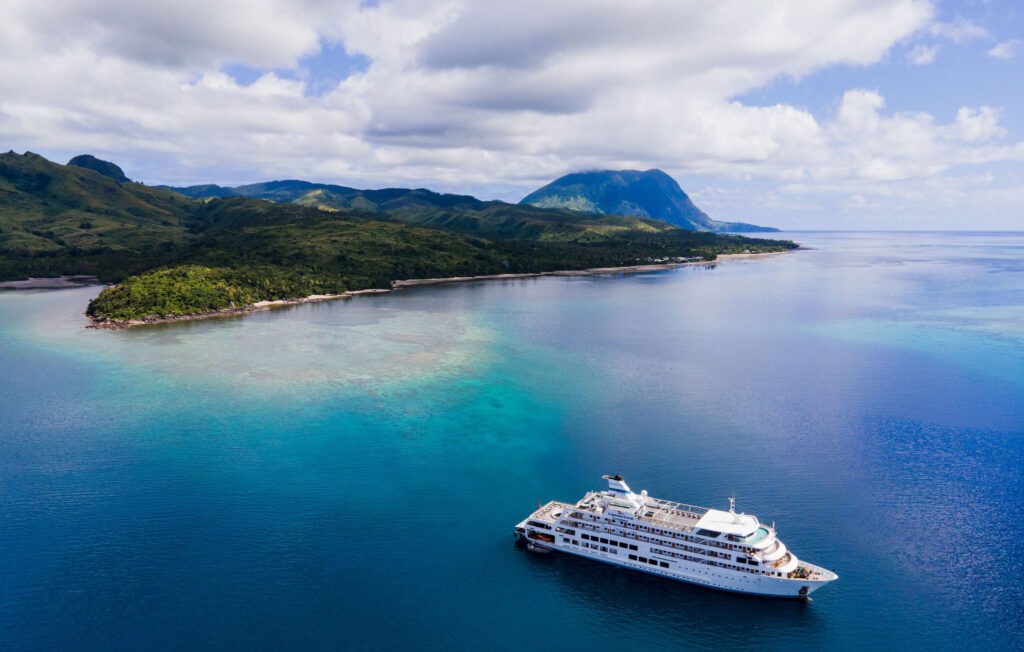 Photo credit: Captain Cook Cruises
For over 40 years, Captain Cook Cruises has been providing unparalleled cruising experiences on their small explorer ships. Ideal for island hopping, their cruises offer a gateway to the majestic Yasawa, Mamanuca, and Vanua Levu Islands. Prepare to explore rarely seen places, far from the crowds, and fully immerse yourself in the surreal beauty of Fiji. Captain Cook Cruises is an all-inclusive experience, ensuring that all your essential needs are taken care of. Indulge in thrilling water sports, relax in pools with your children, engage with the rich Fijian culture, savor mouth-watering cuisine, and stay connected with the onboard Wi-Fi. Customize your journey and soak in the spectacular views of paradise. Cruises depart from Port Denarau.
South Sea Cruises

Photo credit: South Sea Cruises
South Sea Cruises offers an incredible full-day adventure to the stunning Mamanuca Islands with their South Sea Sailing experience. This day trip presents numerous opportunities to swim, relax on pristine sands, and snorkel among abundant tropical reefs. Enjoy the comfort and tranquility of the spacious Sabre catamaran as you sail with your loved ones.
South Sea Cruises' full-day adventure to the Mamanuca Islands offers the perfect blend of relaxation and excitement. From swimming and snorkeling in crystal-clear waters to gourmet meals prepared by the executive chef, you'll create unforgettable memories with your family or partner. The spacious Sabre catamaran provides comfort and tranquility throughout the journey.
Delight in a gourmet morning tea, a buffet lunch designed by the cruise's executive chef, and complimentary soft drinks and bottled water throughout the day. From lunchtime, indulge in Fijian beers and wines. Spend a day exploring the natural beauty of Fiji, creating cherished memories with your partner or family. Cruises depart from Port Denarau.
Book your South Sea Cruises tickets on GoFiji App today.
Cruisin Fiji
For a fulfilling day of exploration in the exotic Mamanuca Islands, Cruisin Fiji offers an excellent option. This day cruise allows you to visit the stunning Mamanuca Island and make several stops along the way for quick swims and snorkeling adventures. Experience the famous Modriki Island, known for its natural beauty, where you can swim and explore to your heart's content. Indulge in a delicious Fijian Lovo lunch, accompanied by complimentary drinks including beer, wine, soft drinks, and water, along with fruits and snacks. All of this comes at affordable rates, ensuring a memorable and budget-friendly experience. Cruises depart from Port Denarau.
Blue Lagoon Cruises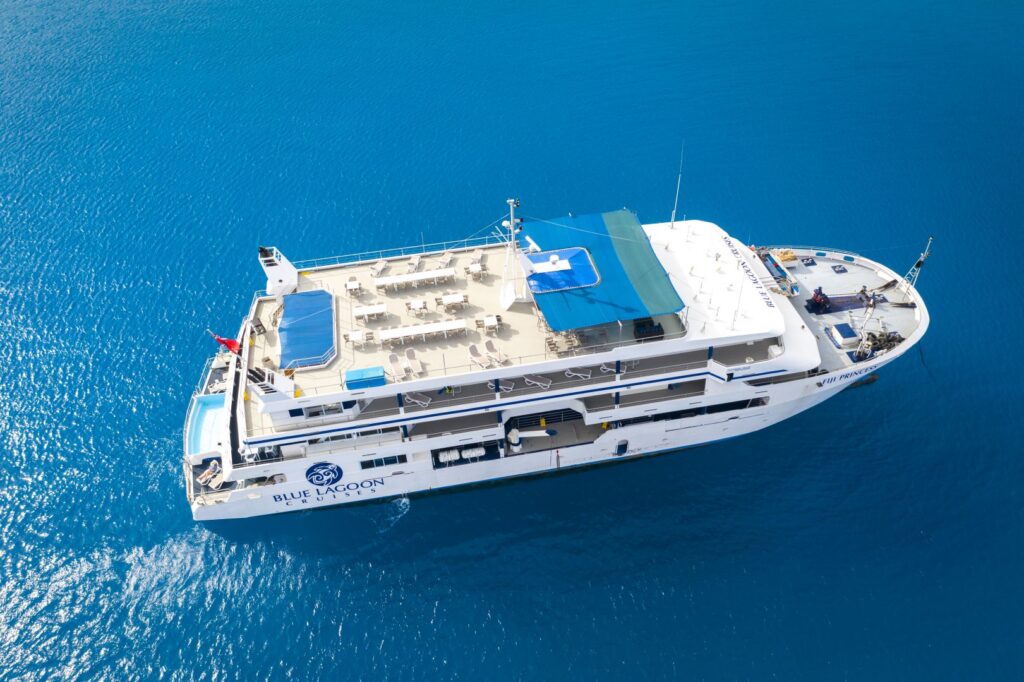 With over 70 years of cruising expertise, Blue Lagoon Cruises has perfected the art of delivering an extraordinary experience. They ensure you immerse yourself in the true essence of Fiji, enjoying thrilling water sports, traditional Fijian entertainment, and sumptuous meals including breakfast, morning tea, lunch, afternoon tea, and dinner.
Upon arrival, you'll receive a welcome gift of a reusable metal drink bottle and sulu (sarong) per person, as well as a branded tote bag per cabin. One of the best aspects of a Blue Lagoon Cruise is that the scenic vistas change as you sail, awakening to new views of paradise each day that surpass the previous ones. Cruises depart from Port Denarau.
Embark on an unforgettable
journey and explore the paradise of Fiji through these remarkable cruise options. Whether you choose Captain Cook Cruises, South Sea Cruises, Blue Lagoon Cruises, or Cruisin Fiji, each cruise promises an unparalleled experience, allowing you to discover the beauty, culture, and natural wonders of Fiji in a hassle-free and luxurious manner.
As you set sail on these cruises, be prepared to be captivated by the ever-changing scenic vistas that unfold before your eyes. Each day brings new and breathtaking views of Fiji's paradise, surpassing your expectations at every turn. From stunning turquoise waters to lush green landscapes, the beauty of Fiji will leave you in awe.
Whichever cruise option you choose, you can rest assured that you'll embark on a remarkable journey through the enchanting waters of Fiji. These cruises offer a perfect blend of relaxation, adventure, and cultural immersion, allowing you to support the local communities and experience the true essence of Fiji.
So, get ready to embark on a voyage of a lifetime. Discover Fiji's turquoise islands, bask in its beauty, and create cherished memories that will stay with you forever. Let the soothing rhythm of the ocean guide you as you explore the wonders of Fiji on these unforgettable cruises.
Download GoFiji app to book your cruise tickets now.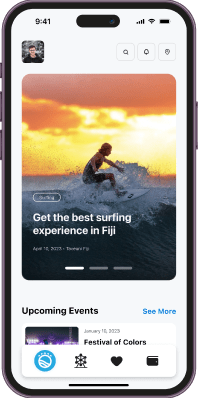 The only super app
you need in Fiji.