Exploring tattoo studios in Fiji: Where to Get Inked in Fiji
Tattoos are often seen as a way to express yourself whether it is from an artistic, spiritual or cultural perspective. In the Pacific, specifically Polynesia, tattoos hold cultural value that brings honour to one when they undergo the traditional tattooing process. Fiji, often torn between the passes of Polynesia and Melanesia, has always had a complex association with both. For this, we will only highlight the best places to get tattoos and their price range. For a detailed read into Fiji's tattoo history you can check out our article, Fiji's lost art of female tattooing.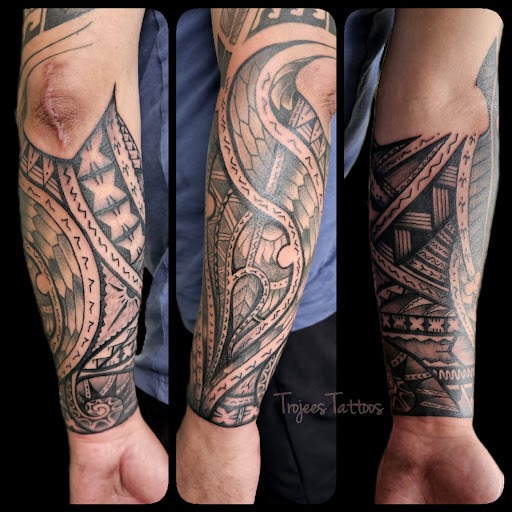 Photo Credit: Trojees Tattoos Fiji.
Tattoo parlours in Nadi & Suva
Highlighting a few of the best tattoo parlours in the Nadi and Suva area, as well as introducing a few freelance tattoo artists seems reasonable as tattooing is only concentrated in urban settings. For Nadi, a tourist frequented area, there are a variety of good options to choose from but Paradise Ink Tattoos Fiji, a Nadi based Tattoo parlour makes some of the best work. Located on Sagayam road in Nadi town, the tattoo parlour specialises in tribal tattoos and sleeve tattoos, a common tattoo style among most Pacific men. The tattoo shop also makes house call appointments and travels to their clients upon request.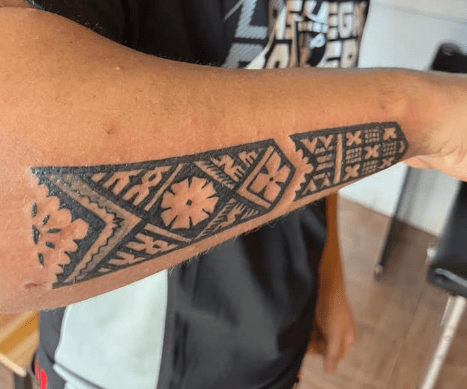 Photo Credit: Paradise Ink Tattoos Fiji.
Island Vonu Tattoos located on lot 9 Naua road, opposite the Nadi International Airport does a range of Fijian tribal tattoos and a few unconventional tribal tattoos. With eleven years of experience, Vonu tattoos knows their way around tattoos and are hygiene conscious about giving you the best sterile art. With the inclusion of being a piercing shop, appointments can be made through their Facebook page which has an email and a phone number attached. Vonu tattoos also specialise in tattoo removals and unique art designs that the client may request, bookings are however essential to avoid disappointments.

Moving onto the eastern side of Viti Levu to the Suva metropolitan, the options are endless, but the trick is to know where to look. There are a few good shops outside Suva, but in case venturing out is costlier and tiring, then check up the stalls and parlours of Cumming street and Renwick road, there's bound to be at least two or three good tattoo shops in the area.

Many tattoo artists prefer to freelance rather than rent and operate from a space due to financial constraints. Trojees tattoo Fiji does some of the best work for those in the Suva area and has the portfolio to fulfil freehand, cover up or create new tattoo designs. For a Nadi based freelance artist, you can look up Pacifink Tattoo, which has its own website and can also be contacted through Facebook messenger. Pacifink, a shortened fun-twist of two words, 'pacific' and 'ink', has some exceptional fine work under their belt, from tattoo cover-ups, free hand drawing to making house calls at Denarau or outer island resorts.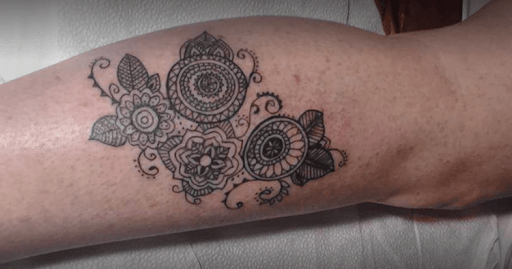 Photo Credit: Pacifink Tattoo.

Price range and preferred tattoo styles
Good tattoos in Fiji are hard to find, but when done, it can be quite costly. Prices for tattoos can range from 50 FJD (33.57 AUD) for a small ink piece to about 900-1000 FJD (604.25-671.40 AUD) for a full sleeve inked piece.

Common tattoo styles for Fijians often consist of tribal cultural prints and other items that identify with the Fijian culture. When observing tattoos in Fiji you'll see that the young men will have a full sleeved tribal design, and young women have hibiscus or frangipani flowers plastered beautifully on their chest and leg.

All mentioned tattoo parlours can be contacted through Facebook. If getting or buying souvenirs seems too much for you, why not invest in an authentic Fijian body art. A tattoo that will always remind you of Fiji's sand, sea and culture.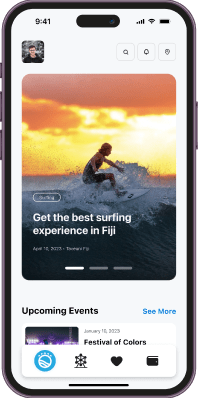 The only super app
you need in Fiji.