Woodstock Mini Music Carnival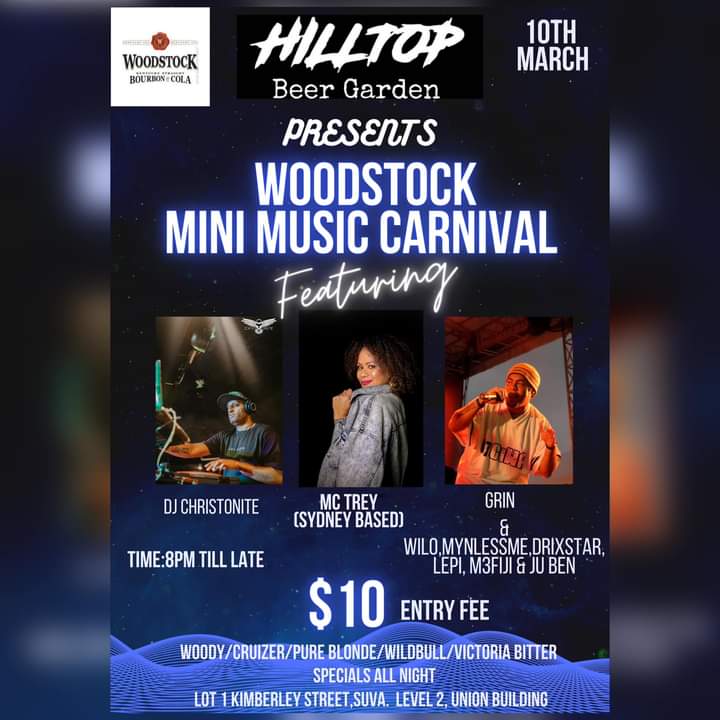 The Hilltop Beer Garden is excited to present an unforgettable evening of live music and entertainment for those looking to unwind and relax after a long week. With an impressive lineup of talented artists, this event promises to be an unforgettable experience for all attendees.
DJ Christonite, MC Trey, Grin & Wilo, Mynlessme, Drixstar, Lepi, M3Fiji & Ju Ben will all take the stage to provide a soulful and electrifying musical experience that will have you tapping your feet and grooving along to the beat. With a diverse range of musical styles, from hip-hop to R&B, there's something for everyone to enjoy.
This event is the perfect way to kick off your weekend in style. Whether you're looking to dance the night away or just sit back and enjoy some great music with friends, The Hilltop Beer Garden is the perfect destination. So come and join us for a night of unforgettable entertainment that is sure to have you feeling recharged and energized.
With a welcoming atmosphere and friendly staff, The Hilltop Beer Garden is the ideal venue to spend your Friday night. So gather your friends and head down to the event to enjoy some of the best live music that the city has to offer. Don't miss out on this incredible opportunity to let loose and have some fun with great music and company.

Date: 10th March 2023
Time: 8pm till late night
Venue: Hilltop Beer Garden, Suva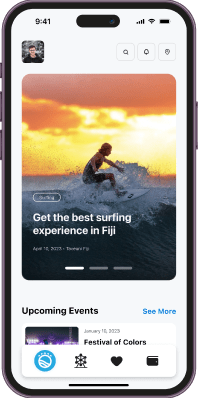 The only super app
you need in Fiji.