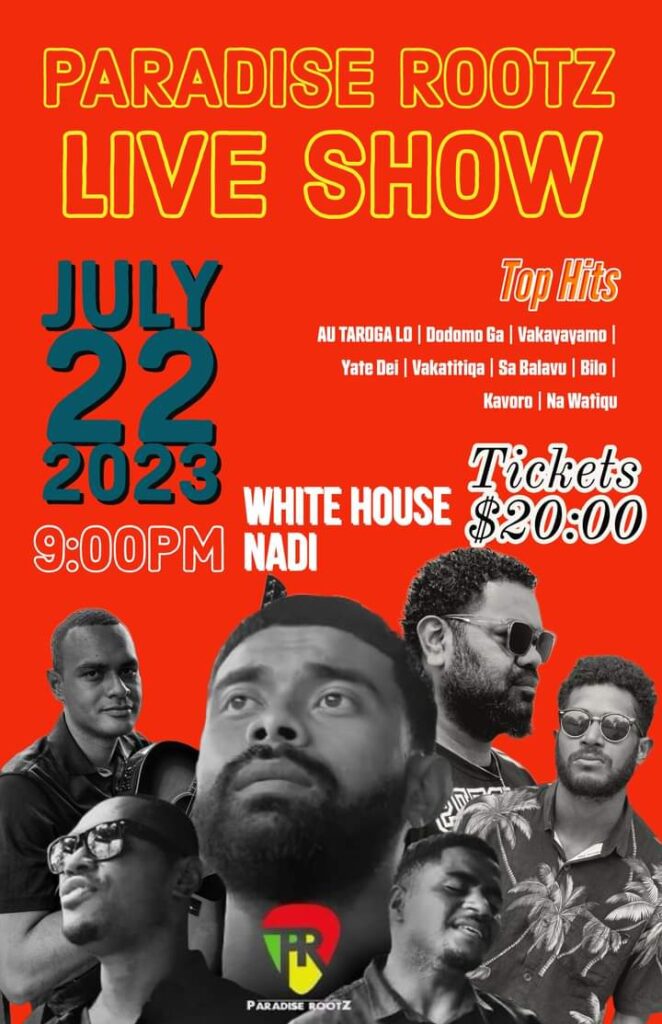 Get ready to experience an unforgettable night of entertainment as the Paradise Rootz band takes the stage! Hailing from Fiji, this talented group is renowned for their captivating fusion of Pacific Island rhythms, reggae, and soulful melodies. Their music creates a unique and uplifting atmosphere that will have you grooving all night long.
Paradise Rootz has established themselves as a prominent figure in the local music scene, amassing a dedicated fanbase through their soulful lyrics and infectious sounds. They have been a staple at various music festivals and events, showcasing their talent to enthusiastic audiences. Their reputation extends beyond live performances, as they have gained recognition through radio airplay, television appearances, and online platforms like Spotify, YouTube, and Apple Music.
The band's music embodies the spirit of the Pacific Islands, celebrating life, love, and the natural beauty of the region. Their songs carry a positive and joyful energy, reflecting the vibrant cultures and tropical landscapes that inspire their music. By attending their live performance, you'll have the opportunity to immerse yourself in this uplifting ambiance and connect with the essence of paradise.
As the Paradise Rootz take the stage, their infectious energy and charismatic stage presence will captivate your attention. Their high-energy performance will ignite the atmosphere, filling the venue with a palpable excitement. The band members' passion for their craft shines through their music, creating a truly memorable experience for every audience member.
Throughout the night, you'll have the chance to sing along to your favorite Paradise Rootz hits. The band's repertoire includes beloved songs that have resonated with their fans over the years. Moreover, you'll have the opportunity to discover new musical gems that will touch your heart and leave you craving more.
So, prepare to let loose and groove to the soulful melodies of Paradise Rootz. Allow the vibrant beats to move your body and uplift your spirit. Whether you're a long-time fan or new to their music, this live performance promises to be an enchanting and fun-filled night that will leave you with lasting memories. Join the Paradise Rootz band and embark on a musical journey that will make your heart soar and your feet dance.
Date: 22 July 2023
Time: 9pm
Venue: Whitehouse, Nadi
Purchase your tickets now: https://www.ticketmax.com.fj/DGHLA
Don't miss your chance to be a part of the Paradise Rootz experience LIVE. See you there!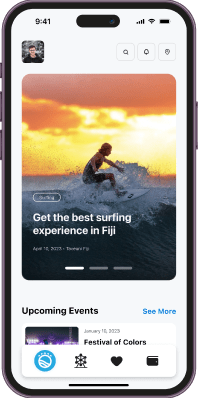 The only super app
you need in Fiji.