Western Women Entrepreneurs Market
The Western Women Entrepreneurs Market event is a showcase of the creative talents of women entrepreneurs in the Western region of Fiji. These Micro, Small and Medium Enterprises (MSMEs) are primarily based in the cities of Ba, Nadi and Lautoka and participate in the market on the first Saturday of every month.

This market provides a platform for these women to display their artisanal skills and present their best work to the community. By supporting these women, you can help to uplift their businesses and contribute to the local economy. You'll find a wide range of locally made products, including jewellery, clothing, beauty products, and delicious food.

In addition to supporting these businesses, attending the market is a great opportunity to bring your family along and learn about the production process of these handmade items. The vendors are happy to share their knowledge and passion for their crafts with visitors, providing a unique cultural and educational experience.

By attending and supporting these talented women entrepreneurs, you can help to build a thriving and vibrant local community.


Date: 4th November 2023
Time: 8:00am – 6:00pm
Venue: Ed's Bar, Martintar Nadi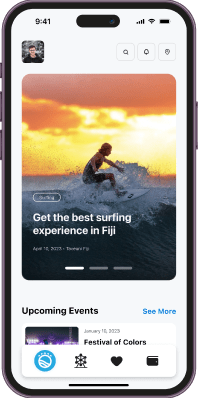 The only super app
you need in Fiji.