Travel Well South Pacific, Momi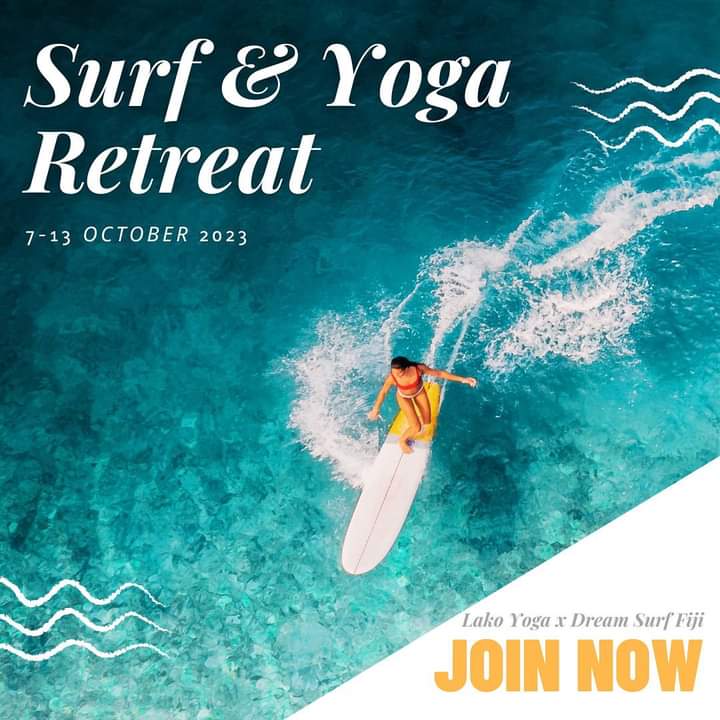 Escape and rejuvenate your spirit with the Lako Yoga Fiji and Dream Surf Fiji retreat from October 7th to 13th. Nestled in the scenic hills of Momi, Fiji, this transformative experience blends surfing, yoga, journaling, and wellness, providing the perfect mental reset from the daily grind. The retreat focuses on building confidence, emphasizing the importance of understanding and expanding personal boundaries, both in and out of the water.
Immerse yourself in the magical ambiance of this enchanting escape, where you can disconnect from the everyday and explore the synergy of surfing and yoga. Additionally, journaling offers a space for self-reflection and self-discovery, enriching your overall experience. This retreat not only empowers you to conquer your fears but also connects you with a supportive community of like-minded individuals.
Don't miss this opportunity to find balance, embrace new experiences, and embark on a journey of self-discovery in the breathtaking setting of Fiji. Join the Lako Yoga Fiji and Dream Surf Fiji retreat for a week of personal growth, wellness, and adventure.
Date: 7th – 13th October 2023
Time: 2pm
Venue: Travel Well South Pacific, Momi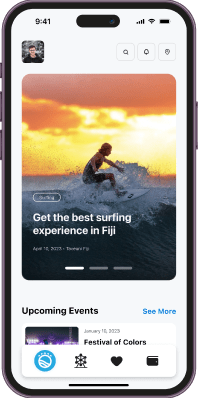 The only super app
you need in Fiji.