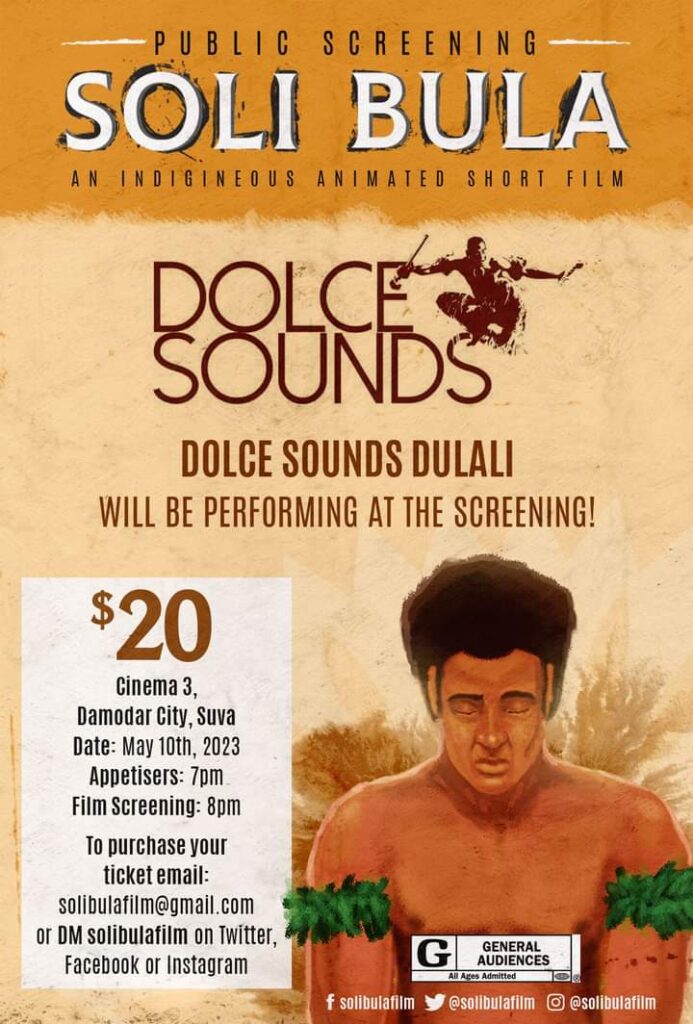 If you're planning a trip to Fiji, or are a local resident, and want to experience something truly authentic, then be sure to mark your calendars for May 10th. Soli Bula Films is bringing an indigenous animated short film, 'Soli Bula', to the big screen for a special, one-night-only public screening at Cinema 3 in Damodar City, Suva.
​
'Soli Bula' has been creating a buzz around the world since 2021, with its screening in various film festivals in different countries such as Otaki, New Zealand to Los Angeles, USA, and Inari, Finland. The film has received tremendous applause and admiration from audiences and critics alike. The film showcases the true spirit of Fijian culture and tradition with a unique blend of animation and storytelling.
​
The director of 'Soli Bula', Tumeli Tuqota, will speak at the event about the origin of the film, its journey, and its impact. The cultural consultant of the film, Simione Sevudredre, will also present on the deep research that informed the film and its tone. And, the Art Director of the film, Tui Ledua, will share insights on the art and style of the film.
​
The event will start with appetizers available in the Cinema Lounge at 7 pm, followed by the film screening at 8 pm. This is a unique opportunity for anyone who wants to witness the authentic Meke performance straight from the village and experience Fijian culture at its finest.
​
'Soli Bula' is an exceptional film that portrays Fijian culture with pride and offers a unique storytelling experience. The film is a must-watch for anyone who wants to learn more about Fijian culture, customs, and traditions. So, don't miss the opportunity to view the film on the big screen and hear from its creators on May 10th at Damodar Cinemas in Suva.


Date: 10th May 2023
Time: Screening at 8pm
Venue: Damodar Cinemas, Suva
​
Tickets: Selling at $20 per seat. To purchase your ticket, please email: solibulafilm@gmail.com for more information.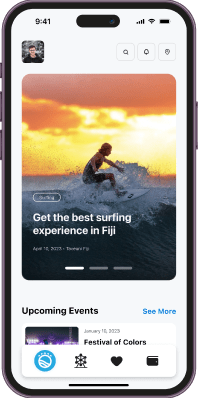 The only super app
you need in Fiji.