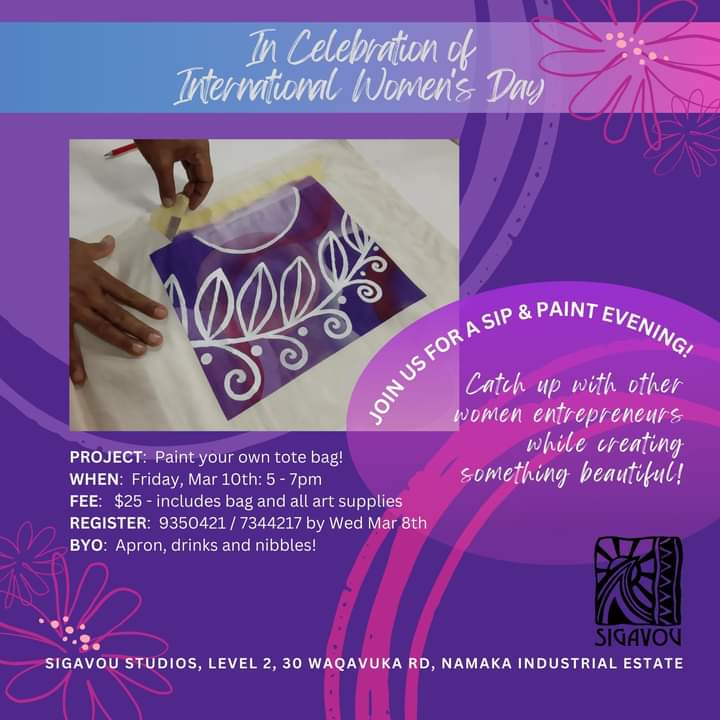 Sigavou Studio invites hardworking women to take a break from their daily routine and unwind with a special event that celebrates strength, resilience, and new growth. The Sip and Paint event offers a unique opportunity for participants to tap into their creative side and create a beautiful piece of art on a tote bag while enjoying the guidance of the studio's artistic team.
The event provides an exciting chance for participants to bond over a shared interest in art, while also celebrating International Women's Day. With a breathtaking sunset view from the studio balcony, attendees can relax and enjoy a creative get-together with like-minded women.
To make the most of this special event, attendees are encouraged to bring their own apron, something to drink, and a few nibbles to share. Whether you're a seasoned artist or a beginner, this event promises to be a fun and inspiring way to express yourself and connect with other women.
So, come and join us at Sigavou Studio for an unforgettable evening of creativity, relaxation, and camaraderie. Let's celebrate the power of women while expressing ourselves through art.
Date: 10th March 2023 (Fri)
Time: 5-7pm
Venue: Sigavou Studios, Level 2, 30 Waqavuka Road, Namaka, Nadi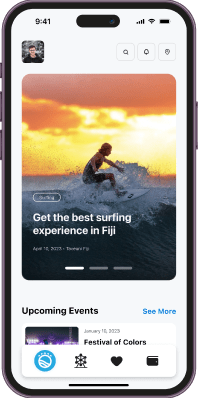 The only super app
you need in Fiji.