Savita Singh Live in Fiji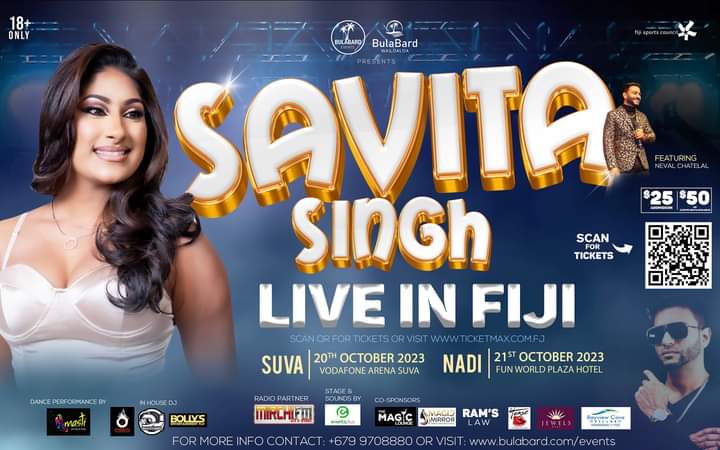 Savita Singh, also known as the "Queen of Indo-Caribbean Music," is a highly regarded Bollywood and Chutney Soca artist hailing from Trinidad and Tobago. Her remarkable singing talent, commanding stage presence, and outstanding presentation have made her a beloved figure in the Caribbean music world. She holds the distinction of being the first West Indian artist to perform in French Guiana, further solidifying her status as a trailblazer in her genre.
Now, Savita Singh is all set to take her musical prowess to the enchanting South Pacific. She's scheduled to headline two major concerts in Fiji, with performances planned in Suva and Nadi. These concerts promise to be an extraordinary fusion of Bollywood and Chutney Soca, featuring Savita's electrifying vocals and the participation of the renowned singer Neval Chatelal.
Mark your calendars for an unforgettable evening filled with captivating melodies, infectious rhythms, and a celebration of cultural diversity. Savita Singh's journey from Trinidad and Tobago to the South Pacific is not just about music; it's a testament to the universal language of music that transcends boundaries and unites people in joyous harmony. Don't miss this opportunity to be part of a sensational musical experience that will leave a lasting impression on your heart and soul.
Date: 20th – 21st October 2023
Time: 7:00pm
Venue: Vodafone Arena Suva and Fun Funworld Plaza Nadi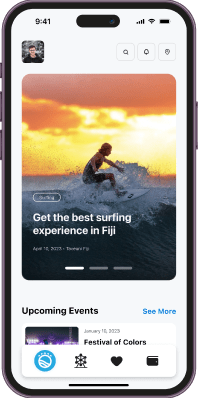 The only super app
you need in Fiji.