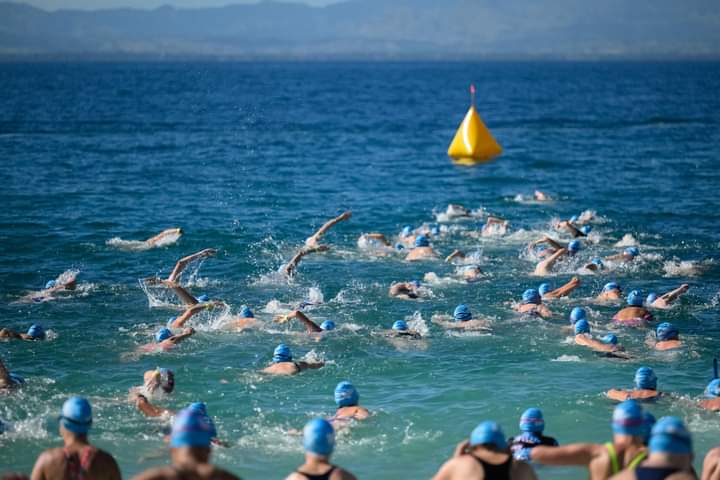 Join Ocean Swim Fiji for an incredible five-day luxury experience! Swim in crystal clear waters, relax on the beaches, and enjoy hosted dinners and social events. Both 1km and 3km swim options are available at three breathtaking island locations. Whether you're a swimmer or just coming to support a family member or friend, this event promises an unforgettable time.
August 21, 2023: Welcome Function & Registration at Sofitel Fiji Resort & Spa will set the mood right in paradise. Experience a Fijian warrior welcome, a kava ceremony, dinner, and drinks with our crew and 200 swimmers and their supporters.
August 22, 2023: Swim 1 South Sea Island: Explore the magnificent underwater world of South Sea Island in the Mamanucas. Crystal clear waters, coral reefs, and colorful tropical fish make this first swim location truly spectacular. After your swim, enjoy a delicious buffet lunch with an open bar. You can also take a stroll from one side of the island to the other in minutes, relax in a hammock, or snorkel to explore the magnificent underwater world below.
August 23, 2023: Swim 2 Waitui Beach Club: Unwind after your swim at Waitui Beach Club with a sumptuous buffet lunch and drinks.
August 24, 2023: Malamala Beach Club + Awards Dinner: Enjoy free water sports and WiFi, or recline in the shade and sip on well-earned cocktails at Malamala Beach Club. The evening will feature the awards dinner, celebrating the participants' achievements.
August 25, 2023: Optional Tours and Fun Day: Wind down after your swimcation with an optional extra day in Fiji – choose from a range of nature and culture tours or simply relax and soak up the sun.

Date: 21st – 25th August

Date: 21st – 25th August
Tickets: $4,875NZD 
Venue: Sofitel Fiji Resort & Spa on Denarau Island
Grab your tickets from hello@oceanswimfiji.com.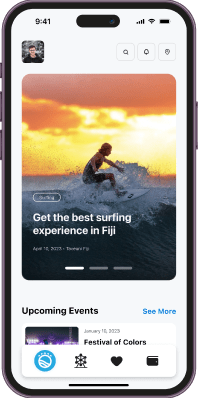 The only super app
you need in Fiji.