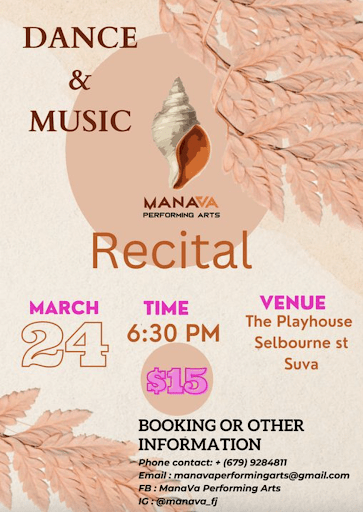 Get ready to witness a spectacular display of talent and hard work at the Manavas Performing Art Academy! These young performers have been practicing day and night to put on a show that will blow your socks off!

So, why not come and join us for a night of fun and entertainment? Sit back, relax, and let us take you on a journey of music, dance, and drama! It's the perfect way to unwind after a long week and boost your mood with some great performances.

But that's not all! By supporting these young, growing talents, you'll be helping them to reach for the stars and become amazing performers in the future. Who knows, you could be witnessing the birth of the next big star!

So, what are you waiting for? Grab your friends and family, and come join us for a night of laughter, applause, and unforgettable memories! Let's make it a night to remember!

Date: 24th March 2023
Time: 6.30pm
Venue: The Playhouse Selbourne Street, Suva
Tickets: FJD 15

For tickets and booking, contact +679 9284811 or email manavaperformingarts@gmail.com.
Facebook: ManaVa Performing Arts
Instagram: @manava_fj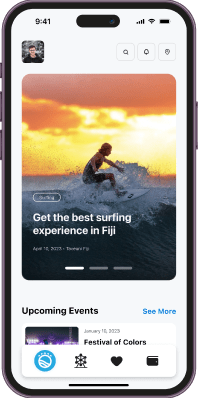 The only super app
you need in Fiji.