Kaiviti Silktails 2023 Draw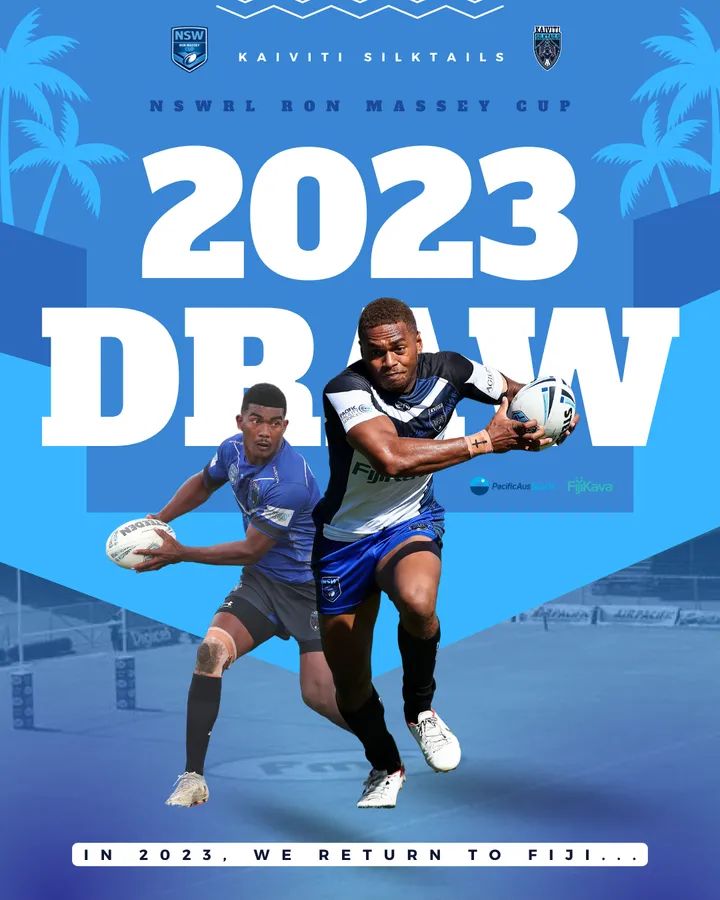 Exciting news awaits the super rugby fans as the Kaiviti Silktails rugby team prepares for their much-anticipated homecoming in Lautoka, Fiji. After two years of being based in Sydney, Australia, the team is thrilled to announce that they will be playing their home games at the prestigious Churchill Park in Lautoka. This marks a significant milestone for the team and an opportunity for their loyal supporters to come together and rally behind them.
The upcoming matches, which will be part of the 2023 New South Wales Rugby League Ron Massey Club, are set to take place during rounds 16 and 17. It's a momentous occasion as the Kaiviti Silktails showcase their skills and talent on their home turf. The team has been eagerly waiting to return to Fiji and play in front of their beloved supporters, sponsors, friends, and family.
The first home game, scheduled for the 15th of July 2023, promises an action-packed experience for rugby enthusiasts. The players have been training tirelessly, honing their techniques and strategies to take on their competitors. The atmosphere at Churchill Park is expected to be electric, with fans roaring high to boost the spirits of the Silktails and show their unwavering support.
The second home game will take place on the 22nd of July 2023, providing another opportunity for fans to witness the rising stars of Fijian rugby in action. It's an occasion that brings the community together, creating a sense of unity and pride as everyone gathers to celebrate the talent and dedication of the players.
Aside from the exhilarating matches, attending the Silktails' home games offers additional perks. Fans will have the chance to capture memorable moments with their favorite players, making it an unforgettable experience for supporters of all ages. The excitement on and off the field is sure to create lasting memories and strengthen the bond between the team and its dedicated fanbase.
Make sure to mark your calendars for these special dates and head to Churchill Park in Lautoka to be part of the rugby fever. The Kaiviti Silktails are ready to shine brightly in front of their home crowd, showcasing their remarkable skills and determination. This is an opportunity to witness the relentless spirit and passion that drives Fijian rugby and experience the thrill of the game firsthand.
So gather your family, friends, and fellow rugby enthusiasts, and get ready for two exhilarating home games filled with fierce competition, adrenaline-pumping moments, and the electric atmosphere that only live rugby can provide. Join the Kaiviti Silktails on their triumphant return to Fiji and be part of the journey as they continue to make waves in the world of rugby.

Date: 15th and 22nd July 2023
Venue: Churchill Park, Lautoka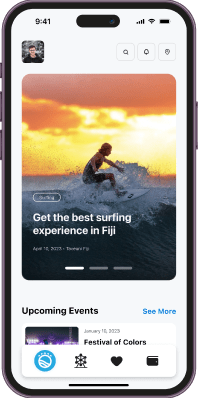 The only super app
you need in Fiji.