Indulge 'Try and Buy' Wine Tasting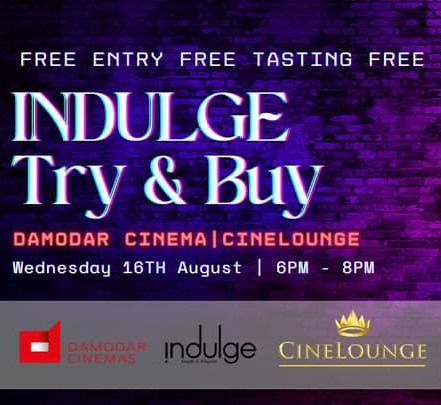 Step into a world of sophistication and refinement as Indulge Wines and Spirits presents yet another exquisite wine tasting event. If you have an affinity for the finer things in life and a passion for the complexities of wine, mark your calendars for an evening of indulgence on the 16th of August, 2023. Prepare to embark on a journey through a symphony of flavors, aromas, and textures that only the world of wines can offer.
Are you a wine connoisseur or an aspiring enthusiast eager to explore the vast universe of wines? Whether you're a seasoned taster or someone looking to expand their palate, this event promises an unparalleled experience. Hosted at the prestigious Damodar Cinemas, located in the heart of Laucala Bay, the evening holds the promise of elevating your appreciation for wines to new heights.
The event is tailored to provide a sensory voyage like no other. From 6:00pm to 8:00pm, indulge your senses in a selection of succulent wines that have been carefully curated to showcase a spectrum of flavors and aromas. Each sip will transport you to the vineyards where the grapes were nurtured and the winemakers' passion was poured into every bottle.
What sets this wine tasting event apart is the opportunity it presents to not only taste but also learn about the myriad of wines on display. The array of brands and flavors available is a testament to the commitment of Indulge Wines and Spirits to bring the world of wines to your doorstep. This event is a haven for wine enthusiasts, offering a unique chance to sample and savor a variety of wines before making a purchase decision. It's an evening of discovery, where you can refine your palate and identify the nuances that distinguish one wine from another.
For those who relish the idea of collecting rare and exceptional bottles, this event is a treasure trove. Discover new favorites, uncover hidden gems, and add to your collection with exclusive discounts available only during this event. The ambiance of Damodar Cinemas will be transformed into a haven for wine lovers, fostering an atmosphere of camaraderie among fellow enthusiasts.
As you sip, savor, and immerse yourself in the world of wines, consider this 'Fun Fact': Crafting a single standard-sized bottle of wine is a labor-intensive process, requiring approximately 440-660 grapes. Fascinatingly, a single vine has the potential to yield around 10 such bottles, reflecting the dedication and meticulous care invested in every step of winemaking.

Date: 15th Nov 2023
Time: 6:00pm – 8:00pm
Venue: Damodar Cinemas, Damodar City, Laucala Bay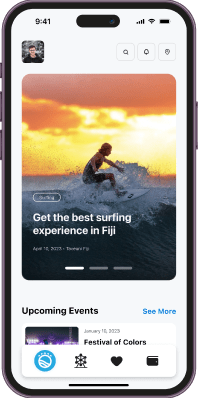 The only super app
you need in Fiji.