Halloween Dining in the Dark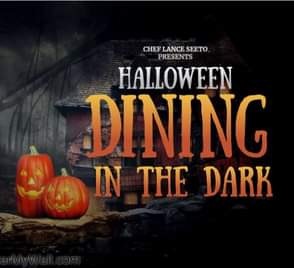 If you're still looking for Halloween plans that promise a unique and thrilling experience, Chef Seeto invites you to Kanu Gastropub in Suva for their annual DINING IN THE DARK dinner event. This spooky night out promises a memorable adventure for your taste buds and senses alike. For just $65, you can indulge in a four-course gourmet meal paired with wines and cocktails (non-alcoholic options are also available). It's an exceptional opportunity to savor Chef Seeto's culinary creations, but there's a twist – you'll be blindfolded! This once-a-year event challenges you to rely on your other senses as you feel, smell, and taste your way through each delectable dish, making it an extraordinary Halloween celebration like no other.
Kanu Gastropub's DINING IN THE DARK dinner experience is more than just a meal; it's an immersive journey into the world of flavors and sensations. The blindfolded aspect adds an element of surprise and excitement, making it perfect for those seeking a thrilling and unconventional way to celebrate Halloween. Chef Seeto's culinary expertise shines through as he crafts a menu that not only tantalizes your taste buds but also engages your other senses, making for a truly memorable evening. So, if you're looking to break away from the traditional Halloween festivities and embark on a culinary adventure, make sure to reserve your spot at Kanu Gastropub's unique event.
Don't miss out on this extraordinary opportunity to celebrate Halloween at Kanu Gastropub's DINING IN THE DARK dinner experience. For just $65, you can enjoy an exquisite four-course meal, complete with wine and cocktail pairings, all while blindfolded, relying on your senses to guide you through the culinary delights prepared by Chef Seeto. It's a one-of-a-kind celebration that promises to be both spooky and delicious, making it the perfect choice for those looking to add a dash of excitement to their Halloween plans. Book your table now for a memorable and immersive Halloween evening that you won't soon forget.
Date: 31st October, 2023
Time: 7pm – 10pm
Venue: Kanu Gastropub, Suva
Bookings Essential as limited seats. Book online at kanufiji.com or call on 3375050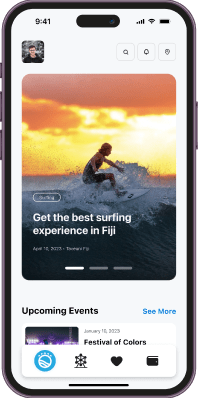 The only super app
you need in Fiji.