Freestyle Gymnastics and Parkour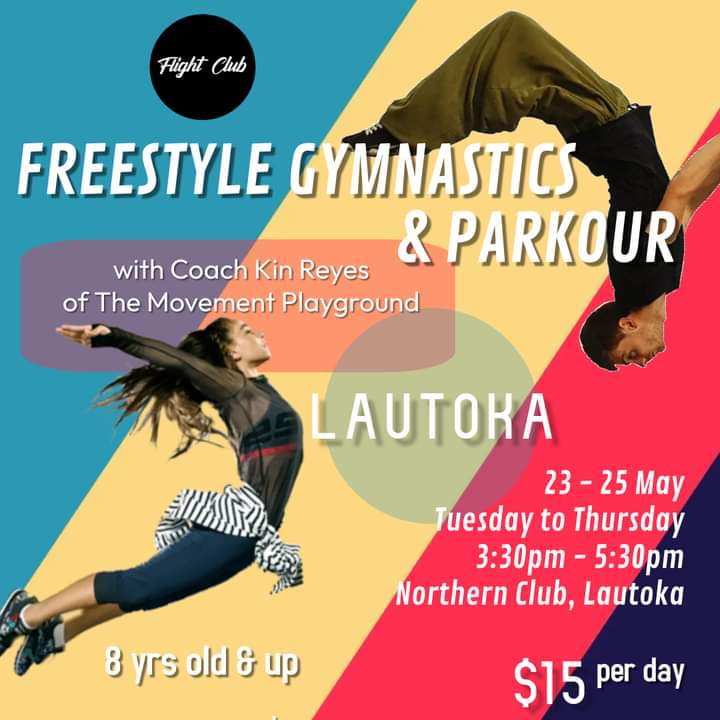 Calling all thrill-seekers and movement enthusiasts! Get ready to unleash your inner gymnast and freestyler at the Freestyle Gymnastics and Parkour Workshops hosted by the Gymnastics Federation of Fiji. It's time to take your skills and techniques to the next level in the most exciting way possible!
What's so cool about Freestyle Gymnastics, you ask? Well, it's a mind-blowing blend of parkour, acrobatics, tricking, and OCR (obstacle course racing). Imagine a world where you can freely move, flip, and soar through the air like a true ninja. This is your chance to experience the exhilaration of pushing your body to new limits while enjoying the freedom of creative movement.
And guess who's here to guide you on this incredible journey? None other than coach Kin Reyes, a parkour mastermind from The Movement Playground in Bangkok and former head coach at The Ninja Academy in Manila. With over 15 years of athletic experience and a decade of coaching under his belt, Kin is a true expert in the field. He's bursting with knowledge, skills, and innovative insights that will help you develop and grow like never before.
Oh, and did I mention the best part? The workshops are incredibly affordable, with tickets priced at just $15 per day. That's a small investment for an opportunity to learn from a seasoned pro and unlock your freestyling potential.
So, grab your friends, get ready to defy gravity, and prepare to be amazed as you embark on a journey of flips, twists, and boundless creativity. The Gymnastics Federation of Fiji and coach Kin Reyes are waiting to welcome you to a world where movement knows no bounds. See you there!
Date: 23rd – 25th May 2023
Time: 3.30pm – 5.30pm
Venue: Northern Club in Lautoka
Tickets: $15/pax. To secure your spot and sign up for this adrenaline-fueled adventure, you can email flightclubgym@gmail.com or give them a call or a Viber message at +679 904-9726. Don't wait too long because spots are limited, and you definitely don't want to miss out on this extraordinary opportunity.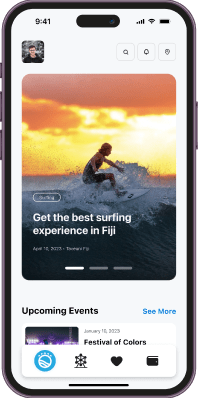 The only super app
you need in Fiji.