Fiji Outrigger Vuda Marathon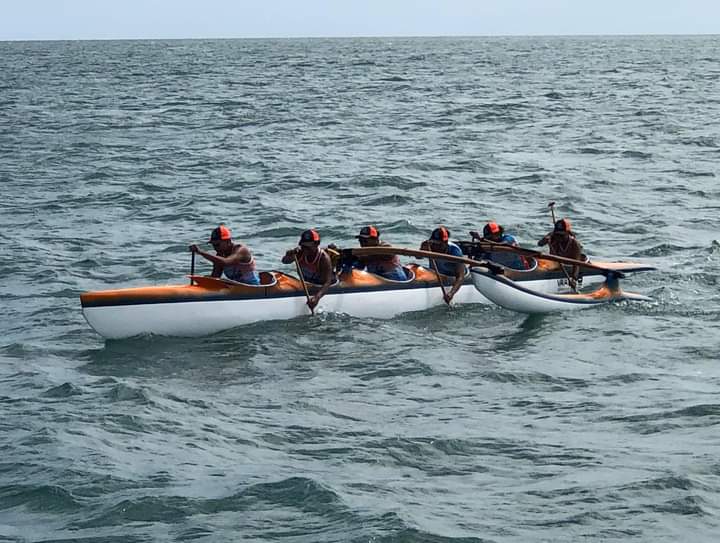 Get ready for an exhilarating showcase of water sports prowess at the much-anticipated Fiji Outrigger Vuda marathon! This thrilling event is all set to welcome more than 200 paddlers from the eight Va'a clubs in Fiji, creating a spirited and competitive atmosphere that promises an unforgettable experience for all spectators.
The Fiji Outrigger Vuda marathon will feature an array of exciting events to keep you captivated throughout the day. Brace yourself for the heart-pounding action of the Open Men's and Open Women's races, where the best paddlers in the country will go head-to-head, pushing their limits to secure victory. The passion, dedication, and skill displayed by these athletes will leave you in awe as they navigate the waters with precision and determination.
But that's not all! The event also embraces newcomers to the sport, with a special Novice event. Witness the rising stars of outrigger paddling as they take their first steps into the world of competitive water sports. The Novice event provides a platform for enthusiasts to challenge themselves, grow their abilities, and work towards personal success.
The Fiji Outrigger Vuda marathon isn't just about fierce competition; it's a celebration of camaraderie, sportsmanship, and the pursuit of excellence. The paddlers will be supported by their fellow club members, family, friends, and the local community, creating an atmosphere of encouragement and support that fuels their determination.
As a spectator, you have the unique opportunity to witness the sheer power and endurance of these athletes. The sight of paddlers gliding through the water, synchronized in their movements, is a testament to the level of skill and teamwork required in outrigger paddling.
The event takes place in the beautiful setting of Vuda, Fiji, providing a stunning backdrop for the thrilling races. The azure waters and picturesque surroundings only add to the excitement and sense of adventure, making it a truly memorable experience for everyone present.
So, mark your calendars and head to the Fiji Outrigger Vuda marathon to witness this thrilling water sports spectacle. It's an occasion that blends competitive spirit with unity and mutual support, as paddlers from different clubs come together to showcase their talents and passion for outrigger paddling. Whether you are a water sports enthusiast or a first-time spectator, this event promises to leave a lifelong impression, inspiring you with the determination and perseverance of these athletes as they strive for growth and success. Come, be a part of this extraordinary journey, and support these remarkable enthusiasts as they make a splash in the waters of Fiji.
Date: 12th August 2023
Time: 8.00am -4.00pm
Venue: Vuda Marina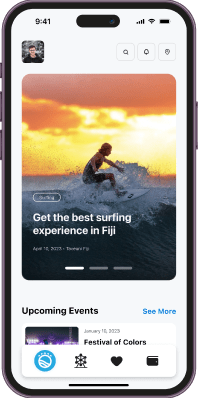 The only super app
you need in Fiji.