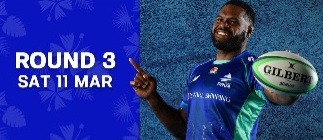 Date: 11th March 2023
Time: 3.35pm
Venue: Churchill Park, Lautoka
The Drua are relatively new to the rugby scene, having only been established in 2017. However, they have quickly gained a reputation as one of the most exciting and dynamic teams in the sport. The Drua play in the Australian National Rugby Championship and are known for their fast-paced, attacking style of play. They have a number of talented players on their roster, including a number of Fijian internationals, and they have quickly become fan favorites.

The Crusaders, on the other hand, are one of the most successful rugby teams in the world. They have won the Super Rugby championship a record 10 times and have a history of producing some of the best rugby players in the world. The team is based in Christchurch, New Zealand, and they are known for their strong defense and powerful forwards. They have a number of All Blacks on their roster, including captain Sam Whitelock and fly-half Richie Mo'unga.

The Drua vs Crusaders would be an exciting match. The Drua's fast-paced attacking style would be pitted against the Crusaders' powerful defense and physical forwards. It would be a fascinating match to watch, and it's likely that both teams would give it their all.

While it's impossible to predict the outcome of such a match, it's safe to say that it would be a thrilling contest. Both teams are known for their passion, skill, and commitment to the sport, and a match between them would be a celebration of rugby at its finest. Whether you're a fan of the Drua or the Crusaders, or just a fan of rugby in general, a match between these two teams would undoubtedly be an unforgettable experience.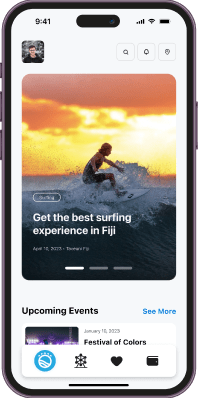 The only super app
you need in Fiji.