2nd European Film Festival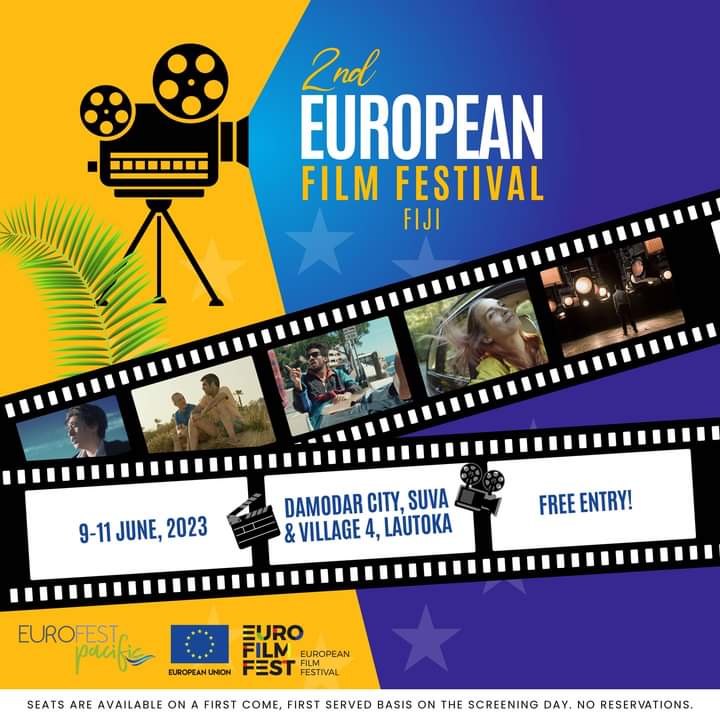 #EuroFestFJ is making its highly anticipated return to the Pacific, bringing an exhilarating and exclusive chance for Suva and Lautoka residents to immerse themselves in the wonders of European arts, film, and culture. This annual global flagship event, known as the European Film Festival, is a cornerstone of European Union public diplomacy, taking place in countries across all continents each year. Building on the success of its previous edition in 2022, the European Union is thrilled to present the 2nd European Film Festival to the Fijian audience.
Prepare to embark on a remarkable journey celebrating the diversity of both Europe and the Pacific, while showcasing the extraordinary talent of European cinema. This festival serves as a platform for cultural exchange, fostering a deeper understanding and appreciation of European and Pacific cultures.
If you have a keen interest in European culture, this event is an unmissable opportunity to broaden your horizons. Eight captivating film productions from eleven different European countries will be featured, offering a wide range of styles, genres, and narratives. From the breathtaking landscapes of Sweden to the spirited traditions of Spain, from the rich stories of Lithuania to the enchanting settings of Luxembourg, and even including a film from Ukraine, a non-EU member, the European Film Festival will transport you through the vibrant and multifaceted world of Europe.
One of the true highlights of this film festival lies in its ability to capture the essence of European lifestyles and share the unique stories of its people. Through these films, you will gain insight into the lives, customs, and experiences of individuals from diverse European backgrounds. This emphasis on personal narratives and cultural perspectives adds depth and authenticity to the festival, allowing viewers to connect with the characters and themes on a profound level.
Make sure to save the dates for this thrilling experience. The festival will take place from the 9th to the 11th of June 2023, and two premier venues have been selected to host the screenings: Damodar Cinema in Suva and Village 4 in Lautoka. The best part is that this captivating event is open to the public, with free entry for all. This inclusive approach ensures that the festival is accessible to everyone in the community, fostering a shared appreciation for the art of cinema and the beauty of cultural diversity.
Don't let this extraordinary opportunity slip away. Join us at #EuroFestFJ and witness the magic of European cinema firsthand. Prepare to be enthralled, entertained, and inspired as you delve into the captivating world of European arts, film, and culture.
Date: 9 – 11th June 2023
Venue: Damodar Cinema Suva and Village 4 Lautoka
European Film Festivals is a Free Public Event.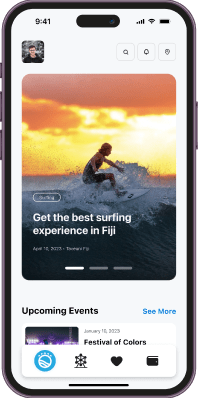 The only super app
you need in Fiji.