2023 Korean Film Festival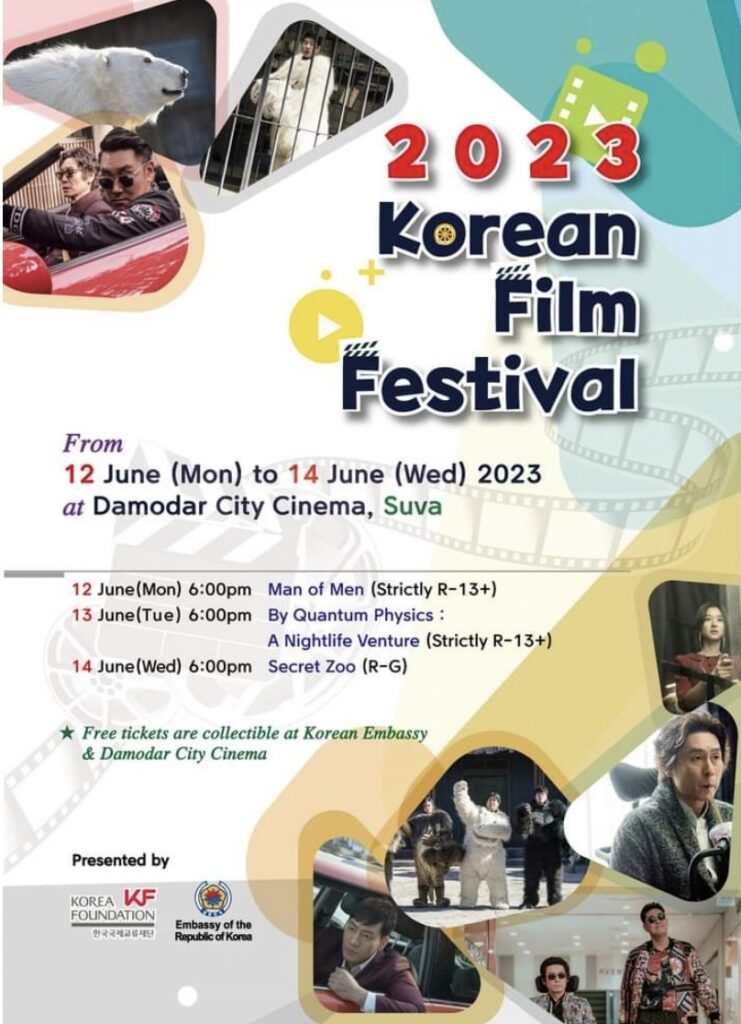 If you have a deep love for Korea and its rich culture, and have always dreamed of immersing yourself in the beauty of South Korea, then get ready for an extraordinary treat. The Korean Embassy in Fiji is delighted to present yet another amazing opportunity for you to explore and embrace Korean culture through their film festival. Whether you are a fan of Korean artists or simply fascinated by the country, this festival promises to be an unforgettable experience that you won't want to miss.
The festival is designed to offer a comprehensive and immersive journey into Korean culture, with a particular focus on the influence of Korean cinema. Films have long been a powerful medium for expressing cultural nuances, and Korean cinema has garnered global recognition for its artistic brilliance and compelling storytelling. By attending this festival, you will have the chance to delve deep into the heart of Korean culture and gain a profound understanding of its influences and contributions.
To ensure accessibility and reach a wider audience, the festival will take place at two different locations in Fiji. This strategic decision allows more people to participate in the festivities and provides an opportunity for individuals from various regions to come together and celebrate Korean culture.
Prepare to be captivated by the magic of Korean cinema and immerse yourself in the vibrant world it portrays. From the gripping narratives to the visually stunning cinematography, Korean films have a unique ability to transport viewers and evoke a wide range of emotions. Whether you are a seasoned fan or new to Korean cinema, this festival promises to deliver an unforgettable experience that will deepen your appreciation for the art form and provide valuable insights into Korean society and its people.
So mark your calendars and get ready to be enthralled. The Korean film festival organized by the Korean Embassy in Fiji is the perfect opportunity to satisfy your curiosity, expand your cultural horizons, and celebrate the beauty of Korea. Experience the magic of Korean cinema firsthand and discover the multifaceted influences that have made Korean culture a global phenomenon. Don't miss out on this extraordinary opportunity to immerse yourself in the rich tapestry of Korean arts, film, and culture.
Schedule for the Korean Film Festival 2023 :
1. Suva
12th June ~ 14th June 2023 at Damodar City Cinema, Suva
– 12 June(Mon) 18:00 Man of Men (Strictly R-13+)
– 13 June(Tue) 18:00 By Quantum Physics : A Nightlife Venture (Strictly R-13+)
– 14 June(Wed) 18:00 Secret Zoo (R-G)
2. Nadi
15th June ~ 17th June 2023 at Life Cinema, Nadi
– 15 June(Thu) 18:00 Man of Men (Strictly R-13+)
– 16 June(Fri) 18:00 By Quantum Physics : A Nightlife Venture (Strictly R-13+)
– 17 June(Sat) 18:00 Secret Zoo (R-G)
2023 Korean Film Festival Event Details
Date: 12 – 17th June 2023
Time: 6pm
Venue: Damodar Cinema Suva and Life Cinema Nadi
Tickets:This event is on a first-come, first-served basis, free tickets can be collected at Life Cinema(Nadi), Damodar City Cinema and Korean Embassy(Suva).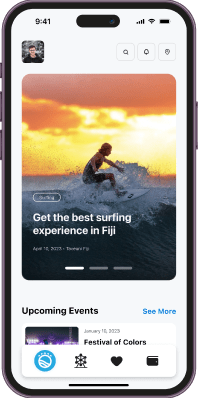 The only super app
you need in Fiji.