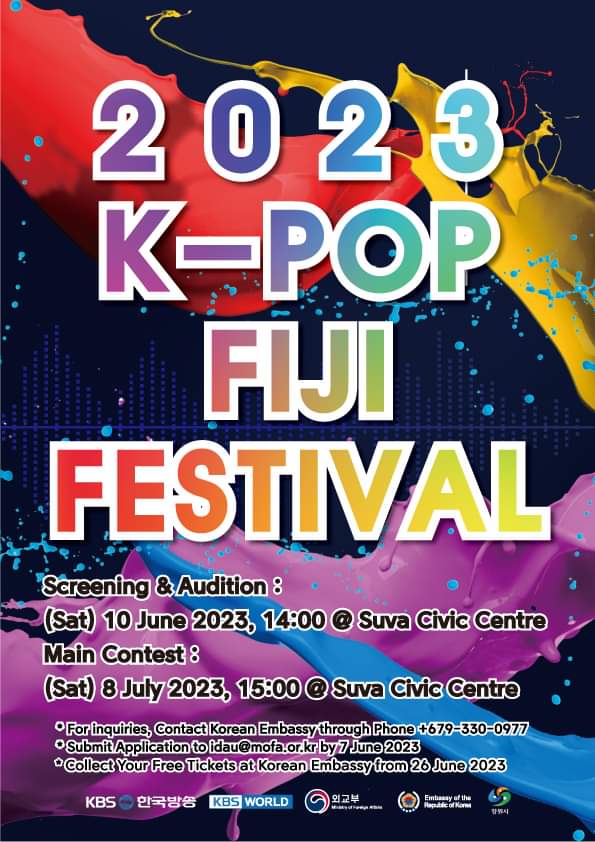 Get ready to groove and sing along because the Korean Embassy in Fiji is back with a blast! The 2023 K-POP Fiji Festival is here, and it's going to be an absolute blast! Calling all talented and enthusiastic youth who are bursting with creativity and love for K-POP, this event is tailor-made for you.
Picture this: a vibrant gathering of K-POP fans, dancing to catchy beats and singing their hearts out. The festival aims to bring out the hidden talents of Fiji's young stars, regardless of where they come from. Isn't that amazing? The Korean Embassy in Fiji is all about celebrating diversity and showcasing the incredible talents of the local youth.
Whether you're a die-hard K-POP lover or just dipping your toes into the magical world of Korean pop music, mark your calendar for the 8th of July because that's when the excitement will unfold. Prepare to be amazed as the local Fijian talents take the stage, pouring their passion and love into their performances. It's going to be a spectacle you won't want to miss!
Now, let's talk about the main event: the contest! This is where the real magic happens. Prepare to be blown away by jaw-dropping singing and mind-blowing dance routines. The stage will be set on fire with energetic performances that will leave you in awe. Get ready to cheer on your favorite contestants as they showcase their skills and pay homage to the incredible influence of K-POP.
But hey, it's not just about the competition. The 2023 K-POP Fiji Festival is a celebration of culture, friendship, and pure enjoyment. It's a chance to connect with like-minded fans, make new friends, and experience the joy of K-POP together. So don't be shy, let loose, and join the crowd as they groove to the infectious rhythms and catchy melodies.
In a nutshell, the 2023 K-POP Fiji Festival is a fun-filled extravaganza where talent shines and K-POP love is in the air. It's a day to let your hair down, immerse yourself in the electrifying atmosphere, and witness the local Fijian youth stealing the show with their incredible passion and dedication. So grab your friends, bring your excitement, and get ready for an unforgettable event that will leave you dancing and singing long after it's over!
Date: 8th July 2023
Time: 3pm
Venue: Suva Civic Center
Tickets: Free tickets for the contest will be available for collection from Monday 26th June 2023 at the Korean Embassy located on the 8th floor Vanua House, Victoria Parade, Suva.
For those in Western and Northern Division make prior bookings of ticket which will be distributed at the venue. Contact Korean Embassy 679-330-0977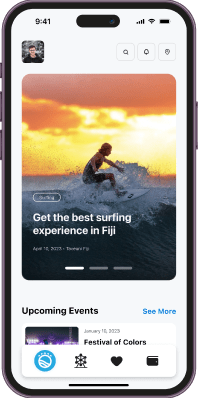 The only super app
you need in Fiji.