Essence of Fiji's Nama Spa
Indulge in a wellness experience like no other with Nama Spa, one of Fiji's most renowned providers of nutritiously delicious seafood and holistic treatments. Wellness has always been a priority in Fiji's tourism industry, and Nama Spa is leading the way by embracing natural resources, empowering local communities, and promoting wellness tourism. With over 15 years of experience selling their products through luxury resorts and spas, Nama Spa has established itself as a top player in the industry, and they certainly live up to their reputation.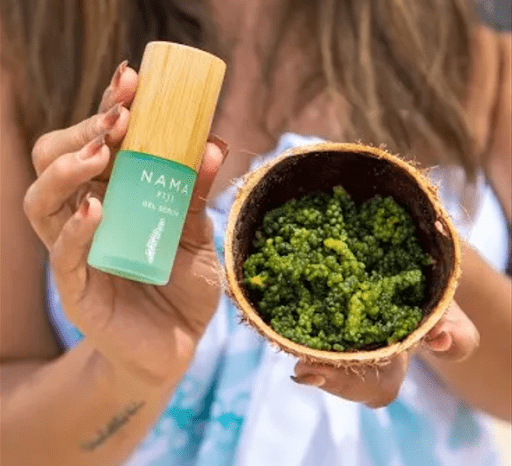 Photo Credit: Essence of Fiji
The Birth of Nama Spa
It all began with Debra Sadranu, the founder and managing director of Nama Spa. In the early 1990s, Debra pioneered the establishment of spas and spa schools in some of Fiji's luxury hotels. Her passion for skincare and wellness led her to establish the Essence Group in 2014, the parent company of Nama Spa. The Essence Group is dedicated to promoting health and wellness while supporting local economic development goals.
The Power of Nama and Sustainable Harvesting
Debra's deep knowledge of skincare, combined with her partnership with James Cook University, led to the discovery of the incredible benefits of Nama (Caulerpa racemosa). Nama is a type of sea grape that contains a high concentration of vitamins and minerals, helping to hydrate and rejuvenate the skin. However, Nama Spa's commitment goes beyond skincare; it also focuses on empowering local women economically.
Through a sustainable harvesting program in partnership with the Australian-funded Market Development Facility, Nama Spa purchases Nama directly from the women of Somosomo and Gunu villages in the Yasawa group. These women engage in sustainable harvesting practices, handpicking Nama and leaving the roots untouched for future growth. They work three days a week, eight hours a day, and store the Nama in seawater until it is ready to be packed in coconut leaf baskets. From there, it is transported to mainland Viti Levu for further processing.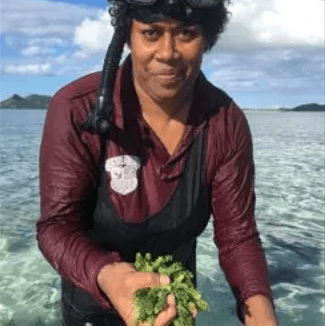 Sustainable Nama Harvesting from Yasawa. Photo Credit: Essence of Fiji.
Nama Treatments and Products
Nama products have become highly sought after in Fiji's wellness industry. Nama Spa offers a range of products, including gel serums, face creams, and cleansing gels, which are available for purchase on their website. In addition, Nama Spa has introduced VS Nama Fit Skin, a collection specifically designed to revitalize and rebalance men's skin. Considering the active and athletic lifestyles of men, the VS Nama Fit Skin range has been carefully formulated to cater to their unique skincare needs, including face creams, charcoal soaps, and face and body creams.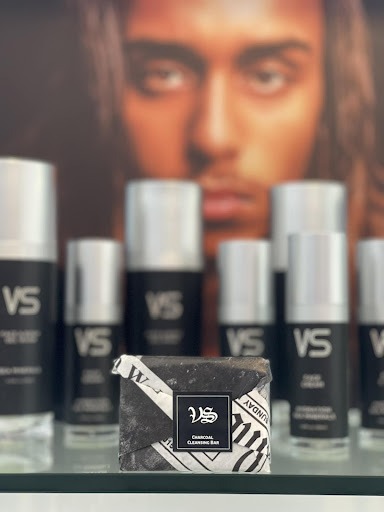 Photo Credit: VS Nama Fit Skin- Facebook page.
For a comprehensive wellness experience, Nama Spa also offers therapeutic massages at their Essence Centre located in Nasau on the Nadi backroad. You can also find Nama Spa vouchers available on the Gofiji travel app, making it easier than ever to treat yourself or a loved one to an authentic Fijian wellness experience.
At Nama Spa, you not only enjoy a truly authentic Fijian wellness experience but also contribute to sustainable tourism and support the empowerment of local communities. It's a win-win situation where you can nurture your well-being while making a positive impact on Fiji's social and economic landscape. So, dive into the world of Nama Spa and immerse yourself in the rejuvenating power of nature.
Grab your Nama Spa vouchers from the GoFiji app.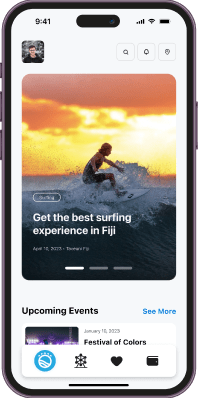 The only super app
you need in Fiji.