Best places to taste local cuisine in Suva
Suva, Fiji's capital city, is home to an array of choices, whether it is clothing, electronics or good food. Now, the cuisine in the city is quite diverse, and it all comes down to what kind of cuisine you are craving. For this article we will show all the best places to get local cuisine in the city. Here is a list of the top 5 places to get Fijian food and the top 5 places to get Indian cuisine.
Yatu Lau arcade: Jimmy's Restaurant & Ti totoka
The Yatu Lau arcade, opposite the Suva Bus stand, is full of a diverse range of outlets that might suit your every need, from shoe shops, print outlets, and mini-marts to a few restaurants plastered in a few of its corners as you enter the Yatu Lau arcade entrance beside the Hot Bread Kitchen Shop on Rodwell road.
A second outlet on your right is an Asian-operated eatery- Jimmy's Restaurant. Jimmy's serves many Fijian delicacies such as 'rourou with mutton' (taro leaves with mutton).
Another example of a popular eatery is Yatu Lau's Fijian tea outlet called, 'Ti totoka'. Ti Totoka, located a few outlets up is popular with locals for its freshly made pastries such as Buns. With a hint of a little Fijian authenticity, they also provide Bani Lolo (Buns in coconut cream). If you want to try authentic Fijian breakfast, head down to Yatu Lau arcade.
Market eatery
At the end of several juice and sweets kiosks, situated between the market and the Suva bus stand (terminal 1) sits an authentically Fijian cuisine. Here, the setting is a little unconventional, with little space to work with. The interior of the eatery is closed off and used as a serving space, while the countertops are set up by the walls of the eatery and used by customers for eating. Pre-packed seafood is also readily available at the market on Saturdays. There are various choices to choose from at the market, from whole octopuses to sliced shellfishes mixed in coconut condiment.
Fong Key
Adding this one is a bonus because who doesn't enjoy comfort food. Fong Key is an Asian-operated restaurant located on Grantham Road, Raiwaqa, about 4 kilometres outside Suva central. Fong Key is popular as it serves some of the best combination soups in the capital. If you are feeling under the weather or just need some fresh and tasty broth, this is the place for you.
Kanalevu Kitchen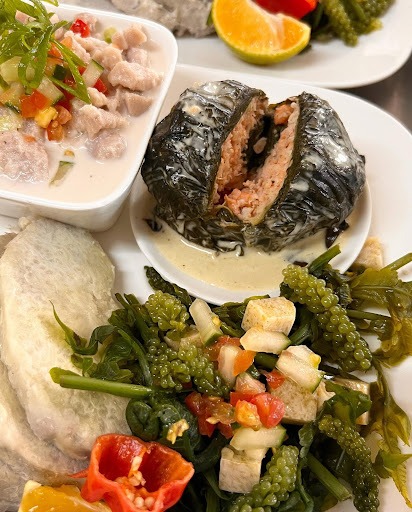 Photo Credit: Kanalevu Kitchen.
A complete menu of Fijian cuisine is hard to find outside Fijian homes but fret no more; Suva has its very own located 5 kilometres on the other side of the peninsula, the notable Kanalevu Kitchen. Kanalevu Kitchen, is an open concept bure restaurant located on Laucala Bay road, plastered between the stadium and the FMF gymnasium. Kanalevu offers a variety of Fijian delicacies, from different types of seafood to greens boiled with beef.
Govinda Vegetarian Restaurant
Delicious Indian cuisine located on Marks Street is the Govinda Vegetarian Restaurant. A haven for vegetarians, this is the place to be for all of your spicy vegetarian dishes. They also have homemade sweets available and do catering for all occasions.
Singh's Curry House
Located on Gordon Street in Suva's city centre, Singh's curry house is a go-to for an authentic spicy Indian food experience. The place is secluded enough to give you privacy and peace from the hustle and bustle of life, great for any business lunch or just a casual meet-up.

Photo Credit: Singh Curry House
Indiana Curry House & Bar
An authentic Indian Tandoori restaurant located in the Fiji Times building on Victoria Parade. Situated in the business side of the city, Indiana serves a mix of vegetable and meat-oriented food with a distinguished flavour. Indiana dishes include vegetable samosas, Lamb seekh kebabs and Tandoori chicken, to name a few. They also serve cold alcoholic beverages to help you wind chill down all that spice and enjoy the food.
Ashiyana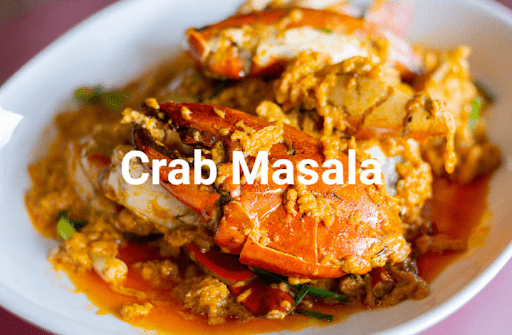 Photo Credit: Ashiyana.
Located in the Old Town Hall building on Victoria Parade, Suva. Ashiyana serves a range of Indian delicacies that include a blend of Fijian cuisines as well. They are also a popular spot for hosting various occasions for family, friends or a company event. This is the place to go if you're looking for a push against the boundaries of Indian traditional cuisine.
Maya Dhaba
The last restaurant on the list, Maya Dhaba, is also located on Victoria Parade, Suva, opposite the Carnegie Library carpark. Maya Dhaba caters to all visitors with its clean environment and vibrant menu. The restaurant is open seven days a week from 11am-10pm, and bookings are essential to reserve your spot at this exclusive but lovely spot of local cuisine. Don't miss out.
If you're ever out in Suva for business or leisure, do check out these spots for a real taste of Fiji's cuisine.
Download the GoFiji app for exciting activities in Suva.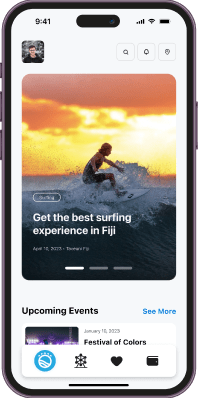 The only super app
you need in Fiji.