Best bars to visit in Denarau
When in Fiji, drink like the Fijians do. Fiji produces much of its alcohol, such as rum and Fiji beer. Cool off from all your sweating and relax after all that exploring and fun with cold sips of your favorite beer and cocktails. While Denarau is a popular spot for island fun, from luxurious resorts to tours and island hopping, one of the best ways to enjoy your time alone or with your buddies is to unwind with good food, alcohol, and stunning views. Let's check out some of the best bars in Denarau where you can have a great time. Remember to drink to your fullest, but responsibly.
Lulu's Bar Restaurant and Cafe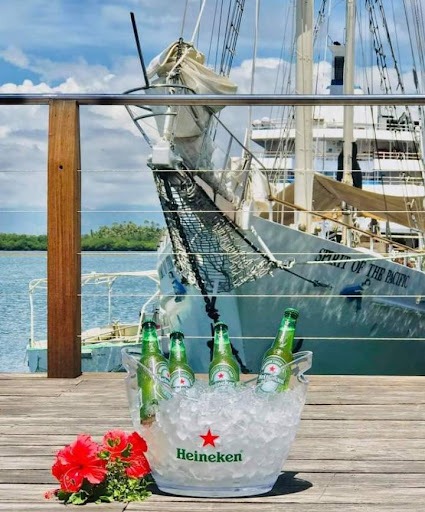 Photo Credit: Lulu Bar Restaurant and Cafe
Unwind with good beer, wine, and cocktails at Lulu's Bar Restaurant and Cafe in Port Denarau. The bar will set the right mood with a wide selection of local and international drinks for you to enjoy. The bar is open from 7 am to 10 pm, seven days a week. When indulging in the finest recipes curated at the bar, be sure to try their signature drinks to feel the Fijian vibes.
The Wet Edge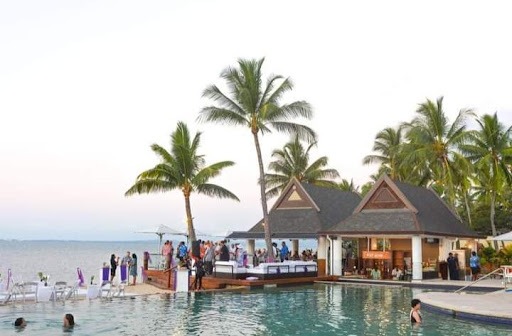 Photo Credit: Wet Edge
Located at the Sheraton Denarau Villa, The Wet Edge allows you to treat yourself to delicious lunches and dinners on the sun deck. Even better, you can enjoy sipping on delicious Fijian-style cocktails during their happy hour from 4 pm to 5 pm daily by the pool. Swim, relax, and live on 'Fiji Time.'
Mamacita Restaurant & Bar
Are you a lover of Mexican food? You'll experience a flavor blast at Mamacita Restaurant and Bar. Situated within the Wyndham Resort in Denarau, it's the place to enjoy an extensive tequila collection. Every time you're there, you'll hear the shaking of fun, which comes in the form of a wide range of margaritas. It's going to be a fun night for you, indulging in delicious Tacos and Fajitas, paired with your favorite tequila and margarita. They are open Monday to Sunday from 7 am to 10 pm. Let the Mexican party begin in your mouth.

Photo Credit: Mamacita Restaurant and Bar
Republik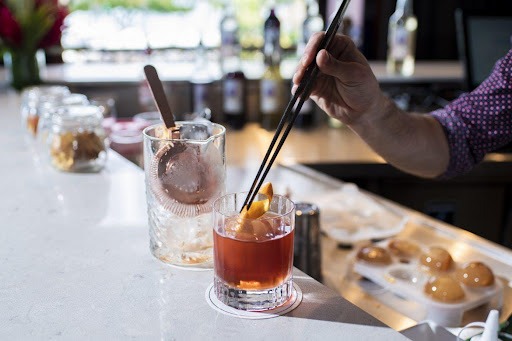 At the Sofitel Fiji Resort and Spa, enjoy Fiji's newest late-night venue. Republik Bar is one of a kind, being social, vibrant, and stylish. If you're looking forward to experiencing Fijian nightlife in a bar form, you can have it here at Sofitel. The live dance and DJ make the venue even more enjoyable, especially with your partner. Dance the night away with the best bartender specials. Republik Bar is open for everyone to have fun on Wednesday, Thursday, Friday, and Saturday from 9 am to 2 am.
Photo Credit: Sofitel Fiji Resort and Spa
Cloud 9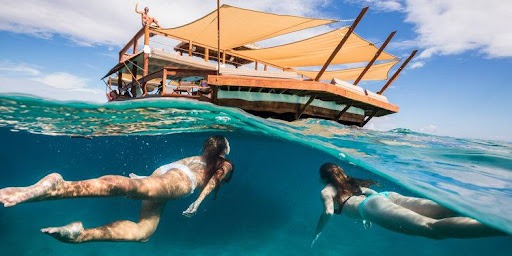 If heaven is on earth, then it's definitely Cloud 9. The floating platform in the Mamanuca Islands is one of the most popular and unique experiences you can have. The bar caters to all the amazing local and international beverages that you can surely sip on to beat the Fiji heat. Not only are the drinks amazing at the bar, but you can also enjoy delicious wood-fired pizzas. Let loose and enjoy this adventurous and relaxing experience. Plus, the beautiful scenery from the top is surreal. Cloud 9 is your floating paradise where you can enjoy delectable meals, drinks, and take a dip into Fiji's pristine waters.
Photo Credit: Cloud 9 Fiji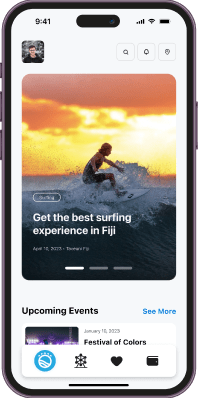 The only super app
you need in Fiji.