All you need to know about Zipline in Fiji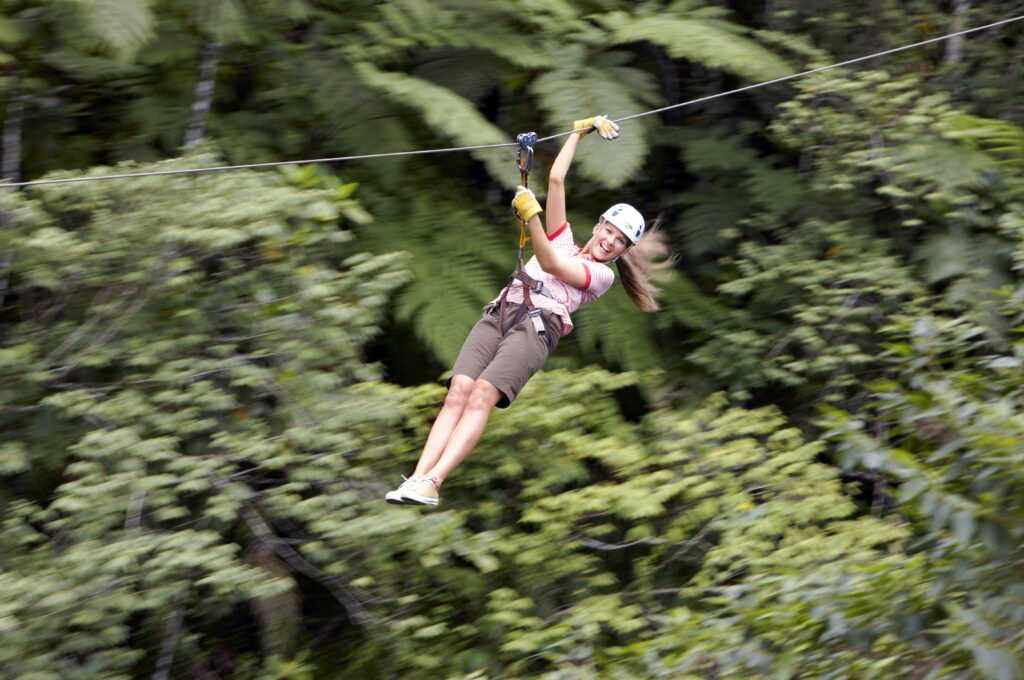 Ziplining in Fiji offers an extraordinary adventure that allows you to experience the unparalleled beauty of the tropical landscape while soaring through the air like a bird. Fiji's reputation as a paradise destination is further enhanced by the exhilarating ziplining experiences that await thrill-seekers. The adrenaline rush you'll feel as you zip over the lush tropical forests, majestic waterfalls, breathtaking caves, and sparkling ocean is simply surreal. Ziplining into Fiji's verdant forests provides an unforgettable and thrilling experience suitable for all ages, making it the perfect activity for families to enjoy a fulfilling day out with their children. Whether you're an adrenaline junkie craving excitement or simply want to fulfill your dream of flying while admiring Fiji's natural beauty, ziplining is an experience of a lifetime that is truly unforgettable. Let's explore the best zipline tours available, where you can have a fun-filled day exploring this paradise and embark on thrilling adventures that will leave you with lasting memories.
Zip Fiji
A highly recommended zipline tour operator is Zip Fiji, offering an unparalleled three-hour adventure that will undoubtedly be one of the best experiences of your life. Soar higher, faster, and longer on their 16 giant ziplines, and brace yourself for jaw-dropping speeds that will leave you breathless. The zipline platforms are strategically designed to provide you with stunning panoramic views of the majestic mountains, expansive oceans, and the picturesque Nadi countryside, stretching all the way to the enchanting Mamanuca Islands. To ensure a seamless experience, the tour includes complimentary round-trip transportation from all hotels in the area, with a travel time of approximately 35 minutes from Nadi Downtown. As the tour comes to an end, you'll have the opportunity to embark on a walk-through of stunning limestone caves, culminating in a delicious and well-deserved lunch.
Download GoFiji app on your App Store and Google Play today for a Zip Fiji adventure!
Sleeping Giant Zipline
One of the top-rated zipline tours in Fiji is the Sleeping Giant Zipline. Located within a 35-acre Eco-friendly Adventure Park, this zipline tour boasts an impressive array of attractions, including seven ziplines, two magnificent waterfalls, and an exciting jungle safari. Imagine the sensation of flying like a bird as you glide from one platform to another, taking in the breathtaking views of the surrounding landscape. The experience is nothing short of surreal, as you feel as though you're soaring through the treetops, immersed in nature's wonders. Prepare to fly over cascading waterfalls, meandering rivers, and through the dense jungle, reveling in the feeling of freedom and exhilaration. The zipline spans an impressive 700 meters, featuring seven zips of varying lengths, ranging from 80 to 160 meters, and speeds reaching up to 40 km/h. As if that weren't enough, the tour also includes convenient transfers, allowing you to relax and enjoy an intimate deli lunch at their riverside restaurant, surrounded by tranquil streams and lush jungle foliage. Expect an outstanding adventure filled with unforgettable moments. The Sleeping Giant Zipline store is conveniently located at Holika Road in Nadi.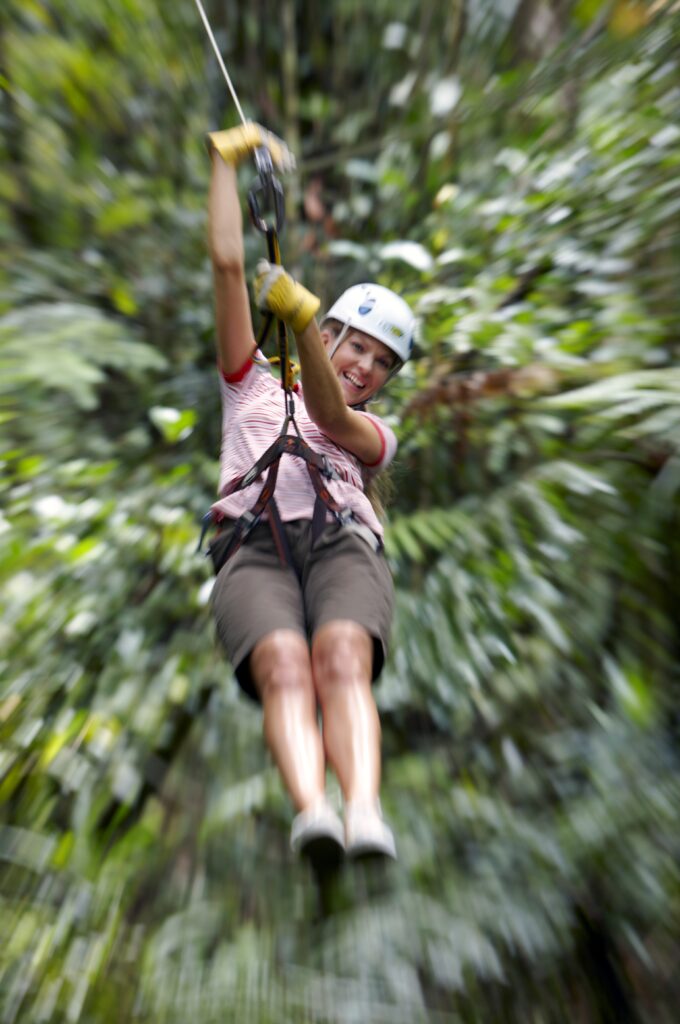 Zip Fiji Pacific Harbour
For those located in the capital city of Fiji, another outstanding zipline tour awaits with Zip Fiji Pacific Harbour. Just a 25-minute drive from Pacific Harbour, known as Fiji's Adventure Capital, this zipline tour takes place in a private eco-reserved paradise. Get ready for an adrenaline-pumping experience as you whoosh down the eight thrilling ziplines in any style you prefer. As you soar through the air, you'll not only experience the thrill of ziplining but also immerse yourself in the distinctive flora and fauna of the region, gain insights into the local culture, and enjoy stunning views of the capital city. The zipline adventure covers an impressive distance of 2 kilometers before landing back on the ground, leaving you with an exhilarating sense of accomplishment. This all-inclusive four-hour adventure package provides round-trip transportation and light refreshments, ensuring a seamless and enjoyable experience for every participant.
The thrill of ziplining in Fiji
Ziplining in Fiji is more than just an adrenaline rush; it's an opportunity to connect with nature, appreciate the stunning landscapes, and create unforgettable memories. As you glide through the air, suspended by a secure harness, you'll feel a sense of liberation and awe at the beauty that surrounds you. The zipline tours in Fiji are carefully designed to prioritize safety while maximizing the thrill factor, ensuring that participants of all ages can enjoy this incredible adventure.
Beyond the excitement of ziplining itself, these tours offer additional elements that enhance the overall experience. From breathtaking waterfalls to lush jungles, each zipline tour presents a unique setting that showcases Fiji's natural wonders. You'll find yourself immersed in a world of vibrant flora and fauna, with the sounds of nature enveloping you as you zip through the air. The stunning views from the zipline platforms allow you to appreciate the grandeur of Fiji's mountains, oceans, and countryside, providing a perspective that few get to witness.
Why should you do a zipline adventure in Fiji?
What sets ziplining in Fiji apart is the combination of adrenaline-pumping action and the opportunity to explore the country's diverse ecosystems. With each zipline tour, you'll not only enjoy the thrill of soaring through the air but also gain a deeper appreciation for Fiji's rich natural heritage.
Whether you choose the Sleeping Giant Zipline, Zip Fiji, or Zip Fiji Pacific Harbour, you can rest assured that you'll be in the hands of experienced guides and operators who prioritize safety and customer satisfaction. These professionals will provide you with all the necessary equipment and guidance to ensure a smooth and enjoyable ziplining experience. They will be there to support and assist you every step of the way, ensuring that you feel confident and secure as you embark on this thrilling adventure.
So, if you're ready to take your Fiji adventure to new heights, don't miss the opportunity to try ziplining. It's a chance to let go of your fears, embrace the exhilaration, and create memories that will last a lifetime. Whether you're an adrenaline junkie seeking an adrenaline rush or a nature enthusiast yearning to witness Fiji's beauty from a different perspective, ziplining offers an experience that is truly unforgettable. So, strap on your harness, take a leap of faith, and prepare to be amazed as you soar through the air, immersing yourself in the breathtaking landscapes of Fiji.
Download GoFiji app on your App Store and Google Play today for a Zip Fiji adventure!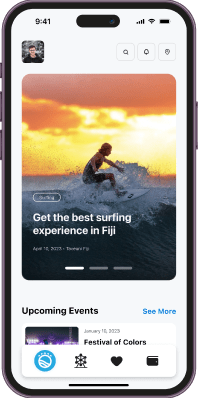 The only super app
you need in Fiji.